Your Credit Score Matters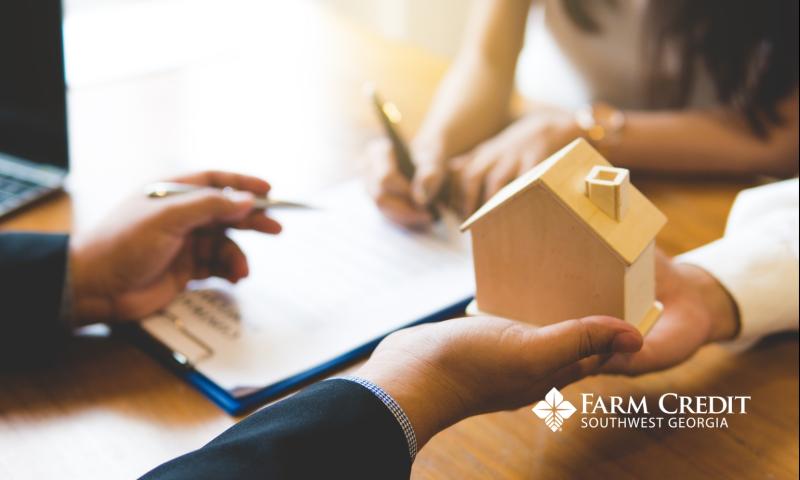 Make No Mistake: Your Credit Score Matters When You Get Ready To Buy A Home!
You've heard how important it is to maintain a good credit score. It's especially important if you're thinking about buying a home.
"Generally speaking, you'll need a credit score of at least 620 in order to secure a loan to buy a house," said Jordan Gilbert, Residential Loan Originator with Southwest Georgia Farm Credit Home Loans. "Your credit score is indicative of how you've handled debt. And the best advantage of a good credit score is that you'll qualify for a better interest rate." Typically, the minimum credit score is determined by the type of mortgage you're seeking. Conventional loans, USDA loans, and VA loans typically require a 620 to 640 score. FHA loans (Federal Housing Administration) are sometimes approved with a credit score as low as 500.
What can you do to ensure your credit is top-notch?
"First, it's important that you check your credit score before you begin the home loan process," Gilbert said. You can check your FICO Score (FICO stands for the Fair Isaac Corporation, a pioneer in developing a method for calculating credit score based on information collected by credit reporting agencies) for free at AnnualCreditReport.com, where you can get one free report a year. You can also visit MYFico.com, Equifax.com, or Experien.com. Then, it's important to stay in credit-worthy shape throughout the home loan process.
"Be sure that you continue to monitor your credit score while you're applying for a loan and shopping for a home," Gilbert said. "Pay your bills on time and decrease your overall debt, if you are able." Mortgage lenders calculate a debt-to-income ratio when they evaluate your ability to repay your loan.
Next, avoid any "hard inquiries" on your credit. This means it's probably best to avoid trying to secure any other kind of credit while you are buying a home. A "hard inquiry"  is sometimes called a "hard pull" or a "hard credit check" and is used by a lender to review your credit report in detail. Applying for a personal loan or an auto loan are examples of when a lender would typically do a "hard pull," which can sometimes lower your score by as much 10 points.
"Finally, it's important to avoid any large purchases on your credit cards while you're trying to buy a home," Gilbert said. Lenders like to know that borrowers have the financial diligence to understand their debt load, and adding debt to credit cards is sometimes a red flag.
"Once you know your finances are in good shape and your credit score is where it needs to be, there's nothing more important than getting pre-qualified," Gilbert explained. "Knowing how much you qualify for will allow you to continue to manage your finances appropriately and begin shopping for the home you need and want."
Bottom line: Your credit score is just one part of the application process. Your lender should look at each application and make a credit decision based on the applicant's total financial picture. Even if your credit score isn't in the 700s, talk with an experienced home loan expert so you know your options.
Our Expert Team 
Need help getting started? Southwest Georgia Farm Credit Home Loans has the experts ready to get you pre-qualified and started on your home buying journey today. Call 229-493-0921 or Apply Online!

View All Articles