Why should I use a real estate agent?
There are number of reasons both first-time buyers and experienced professionals seek the service of a real estate sales professional. This article provides a glimpse of the services and roles varying types of agents provide and how they can help you. The necessity of requiring the services of a real estate professional depends on any number of factors. Generally, like any service provider, the professional has certain qualifications, knowledge and experience that you do not have and which can be invaluable.
What you need to know
One of the more common misconceptions within real estate sales is in terminology surrounding the title of the professional. Title alone should not be the only determining factor in your selection. It is important to know that the title does represent specific attributes of the sales professional's background. A quick overview of the differences in the types and roles of real estate professionals should provide a clearer picture of what these titles designate.
Types of Agents include:
Agents – Agents are all licensed professionals who have taken the classes and passed their state's license exam. Agents can represent sellers or buyers within the jurisdiction of their license. They all monitor local market activity, but assist buyers and sellers through their transaction differently depending on which role the agent takes in the process. Realtor® – A Realtor is a real estate agent who has the designation of being a member of the National Association of REALTORS®. Brokers – A broker is a real estate professional and agent who has passed the license exam for real estate brokers. They have more education and have more responsibilities than the average agent, and are able to own their own firms and manage teams of agents under them. Associate Broker – Like agents, associate brokers work under real estate brokers, but they have achieved a broker's license and have chosen to work under the management of a broker.
TIP: One way to remember the difference is that all real estate salespeople are agents, but are not necessarily a broker or Realtor, which are special designations.
Roles that Agents Play
One important aspect of selecting an agent is the role in which they will be serving. Basically, the role of the agent determines whose interest is being considered. As with any transaction, the various parties within the transaction have varying and competing interests. Obviously, the agent you select should be one who has your best interest at heart.
Basically there are three types of roles:
Buyer's Agent – A buyer's agent works exclusively with and in the best interest of the real estate buyer, guiding the buyer step-by-step through everything from the property search to providing advice on due diligence prior to closing. A buyer's agent will generally:
help find your property and arrange visits
negotiate with the seller to contract
recommend professionals like appraisers, surveyors, foresters or wildlife biologists
help with other due diligence decisions
Seller's Agent or Listing Agent – A seller's agent works exclusively with and in the best interest of the property seller, guiding step-by-step through everything from marketing to closing the transaction. A listing agent or seller's agent will generally:
help prepare to sell your property and develop marketing plan
advertise the property in the MLS, digital venues and print publications
show the property to potential buyers
negotiate with the prospective property buyer
Dual Agent – In certain situations you may be represented by a dual agent who is working for both the buyer and the seller in the same transaction. For example, if an agent representing the buyer works at the same firm where the agent representing the seller works, then the buyer's agent should comply with the legal aspects of such a dual role and disclose as such. Specifically, a dual agent does simplify the communication process and could save money if they concede any degree of their commission due to not having to split it with anyone else. More importantly, a dual agent cannot provide advice or recommendations and cannot be relied upon to do such. So, it can be confusing for the buyer, particularly if they have not had a lot of experience with real estate transactions.
TIP: Unless you are a real estate professional or have a lot of experience, utilize the services of an agent who can and will work with you on whichever side of the transaction you are on. They can reduce the stress and avoid costly pitfalls that come with a legal transaction involving different interests and perspectives.
Why an agent can make sense?
Hiring someone in the capacity of either a buyer's or seller's agent has stood the test of time as a valued service provider in the marketplace. If they didn't provide value then some innovative person would have found a way to circumvent the role. But the fact of the matter is they haven't. Here are some things for you to consider before deciding to go it alone:
Agents have market knowledge and awareness – Agents are familiar with the market and have knowledge about the types of properties you seek. Often they can provide you things to consider that you had not thought of before. Agents can disclose market conditions, which will affect selling or buying strategies and decisions. Agents make their livelihood through networking with many people including potential buyers, sellers and other professionals, many of whom provide services that you may need. Agents are usually more than willing to provide a list of service providers with whom they have worked and provide background information to help you make a wise selection. Pricing Guidance – While agents do not establish prices for buyers or sellers, an agent will help to guide clients to make the appropriate decisions. Generally, an agent has the knowledge of what real estate values are doing and will assist in devising a pricing and negotiation strategy. Protective – Another notable advantage of using an agent is the degree they shield the buyer or seller from "tire kickers." Tire kickers are those individuals who are not really motivated to buy or sell, but are willing to expend a lot of someone's time without noting their true motives or even capability to make a purchase. If you're a seller, your agent will filter all those phone calls that lead to nowhere or in the case of a serious buyer, advise them to write a constructive offer with appropriate contingencies for due diligence . Negotiation & Confidentiality – Really good agents negotiate well because, unlike most buyers and sellers, they can remove themselves from the emotional aspects of the transaction. As part of their job responsibilities, good agents are not order-takers, only delivering buyer's offers to sellers and vice versa. They seek to present their client's case in the best light and agree to maintain client information confidential from other competing interests. Handling Paperwork & follow-up – Real estate transactions are legal transactions. Coupled with financing for some portion of the purchase and you have several stakeholders involved in closing preparation. With earnest money on the line the agent will work to ensure all parties remain focused on the deadline. Even the simplest of transactions that close without any issues have some degree of follow-up items requiring resolution. Have a problem? A call to your agent can generally get the issue straightened out. Good agents stand by ready to assist and don't leave you to fend for yourself once you leave the closing table.
TIP: There are no hard and fast rules in selecting an agent. Look for someone you connect with, has the necessary experience you'll need, and possibly even specializes in the location or property type you desire. Don't be afraid to request references or look at what folks have said online. Interview several candidates and select the one you feel is right for you. The right person will make the experience more enjoyable and ultimately save you lots of time and stress.  
---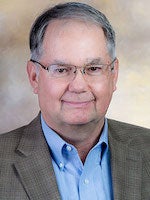 Richard Monson is President/Chief Executive Officer of Southwest Georgia Farm Credit. He has worked in the Farm Credit System for the past 31 years, serving in a variety of roles. Mr. Monson received his Bachelor's degree in agricultural economics from West Virginia University, Master's degree in agricultural economics from Clemson University, and attended the Graduate School of Banking at Louisiana State University.
View All Articles