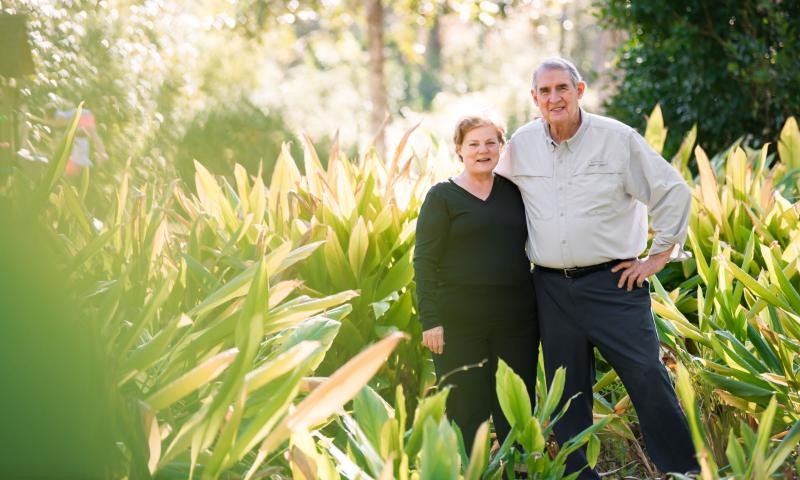 A pitchfork plunges deep in the dirt. As the handle is gently lowered, you hear a series of popping sounds, tiny tentacles splitting apart. The fork's prongs are lifted to reveal a clump of thumb-shaped stems—rhizomes—packed tightly in soil.  After a quick shake and a few brushes by a gloved hand,  you meet the bounty of what some call a "miracle" plant: Turmeric.
Once considered a humble spice reserved for those occasional Indian dishes—think curry or saffron rice—turmeric has exploded beyond the food barrier in recent years. It's now a type of cure-all. There are turmeric face tonics, mud masks, and hair treatments. Grocery store and pharmacy shelves are lined with ingestible powders and capsules and extracts. You can get your turmeric organic, fermented, extra strength, or timed release. You can even add it to your morning smoothie.
And by the looks of the fan mail received at the Bainbridge-based American Turmeric Company, which farms and packages the product for sale, there doesn't seem to be any limits to this anti-aging, beauty-inducing miracle root.
From Soil to Scoop
Turmeric? In Southwest Georgia? Yes, you read that right. Ed and Diane Taylor, along with their daughter Janell and husband Ryan Cleveland, started the venture in 2015. And they are one of the rare commercial turmeric farms in the continental U.S.
They not only grow and harvest the plant, they also developed a line of retail products sold online. All processing—from raw ingredients to crushing, drying, fermenting, and canning—is done from a commercial kitchen on one of their farms.
Surprisingly, it wasn't the hype that led the family to produce these billowy leafed plants with shocks of finger-sized roots clustered in the soil below. They happened upon the superfood by accident.
Beautiful Bounty
In the early 2000s, Diane Taylor was researching plant physiology for use in a line of skincare. "My passion has always been working with plants so that we could understand how to extract their beneficial compounds without relying on harsh chemicals or high temperatures," she says. About 84 percent of pharmaceuticals come from herbs and they're found in numerous nutritional supplements, she adds. But you lose much of the potency in the processes required to get them to the consumer.
Taylor's research led to a discovery which can help preserve much of a plant's original value—a fermenting process that is now patent pending.
Along the way to developing these natural beauty products, Diane and Ed were considering herbs that might grow well in Southwest Georgia. They had narrowed it down to about 20, and that's when Diane came across turmeric as a prospective ingredient.
"It was kind of late in the game," she says, but as she continued researching, she was stunned. "When I understood the biochemistry that it had, it is so powerful at its core. It has a remarkable ability to maintain its potency. So I became fascinated with that for personal reasons and also farming reasons."
Age-old Applications
Turmeric has been used therapeutically for thousands of years in other parts of the world. "And there is more peer-reviewed research on turmeric than any other plant on the earth," she says. It's been credited with boosting the immune system, reducing inflammation, helping to prevent Alzheimer's, lowing cholesterol and it's touted as a natural treatment for diabetes and high blood pressure. It has many benefits for animals as well.
The main active ingredient in turmeric is curcumin, which is thought to have antioxidant and anticancer properties. And it's one of the benefits Taylor's process helps preserve.
A happy discovery that further fueled Diane's passion came through a personal experience as she was raising her first crop.
Taylor and her siblings have a genetic disposition to gout. "Bad gout," she says. "I was getting shots and was going to have to have a knee replacement because of it. I would have episodes every two or three months and I always had to go to the emergency room because it's so painful."
About four or five months into growing her turmeric test plants, she started digging up samples to study the progress. "I'd wash (the rhizome) and chew it, just start eating it." She was doing this three or four times a week. "And over a period of about three months, I had this unusual thing happen: all of a sudden I didn't have any more gout."
Taylor did the biochemistry and discovered that turmeric contains an enzyme that assists in relieving uric acid buildup, which is what causes gout.
The raw form of turmeric is most effective, which motivated Diane to develop a product they call "Georgia Gold Puree." Her unique fermenting process preserves the essential enzymes. "I haven't had to give up any foods either," she says. "It just takes care of it."
Back to Their Roots
Farming has been in the family's blood for generations—Ed's father grew watermelons in Quincy, Florida—and after other careers, the Taylors returned to this region to follow that same path. Their daughter Janell and husband Ryan, with two young children, soon joined them in the venture.
"And we have other family members who have helped in various ways," Diane says. One son is an attorney and helps with the legal side, another is a biochemist, and he's helped with the technical details. "We just have a family that likes to work together and get things done," she says.
The company's rootstock, commercial kitchen, and processing plant are located in Bainbridge and they have additional acreage in Boston, where the bulk of their turmeric is grown. They also have other farmers supplying turmeric and they are seeking more.
The Taylors and Clevelands have built the company slowly and demand has increased, even without a lot of marketing. "It's mostly word of mouth," Diane says. They sell almost exclusively through e-commerce on their website.
"We also have wholesalers that are buying it for animal feed—they want the very highest quality—so we have consistent sales in that as well."
Taylor says nearly all their customers are taking turmeric for therapeutic reasons, to treat a specific condition. "And the testimonials we get are so beautiful. I mean, it increases our willingness to keep working hard, because people thank us so much for it."
Creation and Control
As they sought to perfect a hearty species of turmeric that would thrive in Southwest Georgia, the Taylors realized there was no known significant commercial production of the plant in the continental U.S. "Nearly all turmeric and curcumin products sold worldwide are grown in India and shipped to China, where it is processed and packaged for sale," she explains.
They looked at turmeric grown in Hawaii but didn't find the deep reddish tones and vibrant gold fruit they were seeking. "So we cultivated our own that had rich colors and the big fingers that were snappy and healthy."
The family uses only naturally organic, sustainable farming methods, she says. And Diane is passionate about the soil quality, keeping it free from chemicals. She even publishes independent reports periodically on their website, and all packaging includes their reassurance: "No lead, fillers or chemicals. Third-party tested and verified."
Dream Crop
The Taylors and Cleveland families are continuing to build on a winning idea and recruit others into turmeric farming, even if it's only on a small scale.
"Part of our mission is not just growing turmeric, but helping other people to grow it on what we call 'micro farms,'" Diane says. "Because you can take half an acre to an acre and do well. An acre has 10,000 plants and each plant produces about two pounds. That's 20,000 pounds. The wholesale price is probably $5 a pound. Do the math, you can make some money; the profitability is amazing."
Turmeric can be harvested at any time and planted at any time. In South Georgia, they take 12 to 15 months from planting rhizomes to harvest.
Taylor recommends starting with no less than 1,000 plants. That would give you enough rhizomes to expand (plant stock for future acreage). "If you plant 1,000 the first year, you can have 20,000 plants the next year," she says.
Best of all is the flexibility turmeric offers, she adds. There's no short window of harvest time. "The longer it's in the ground, the more it grows, and you don't have to dig it up," she says. "You can wait until you're ready to harvest."
Turmeric is an extremely hardy plant, she continues. It just needs heat, water and nutrients. "And it's just very, very happy here in the sandy and loamy soil of South Georgia."
There are other benefits to the crop: freezes have not affected the plants, as rhizomes are about 4.5 inches below the surface and temperature remains stable at that depth. It's a plant that won't be affected by hurricanes, and pests leave it alone. Plus, the large leaves tend to choke off any weed intrusion.
It's also sustainable, she says. "It doesn't really have to be rotated, we harvest year-round because it doesn't deplete the soil of anything, it gives back to the soil."
Association Builds Growers
To encourage more turmeric crops in the area, the Taylors formed the Georgia Turmeric Growers Association. Part of the incentive is to have more products for their processing if growers choose to sell to them. They also see strength in numbers. "Shipping is going to get more and more expensive. It just makes sense for farmers to work together," she says.
They also hope to share secrets, such as how to make Bokashi, a Japanesewheat bran/blackstrap mixture that nourishes the plants, and other tricks such as using manure and wood chips to offset moisture.
While some would balk at giving away trade secrets, Taylor is undaunted. "I'd love to see 100 people in Southwest Georgia growing turmeric tomorrow. We can help each other. We can actually combine our resources and get a processing center. There are a lot of things that could be done that would be valuable to everybody involved. It's not a competitive thing. It would be wonderful for Georgia, too, if we could say, 'Hey, we export turmeric.'"
Contact the Taylor's for more information about their turmeric farm.
Email: ed@americanturmeric.com
Office: 229-999-3580
Mobile: 512-964-1934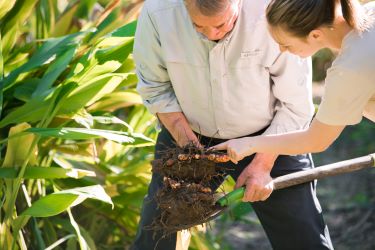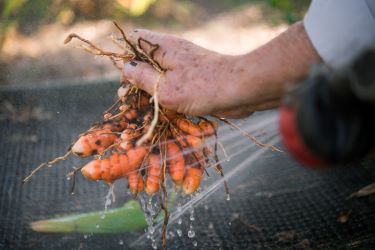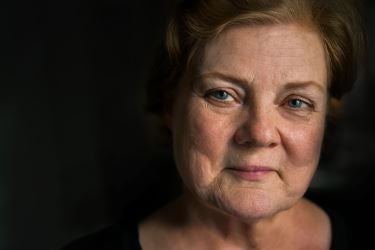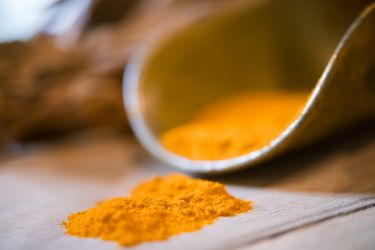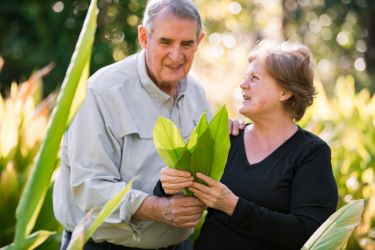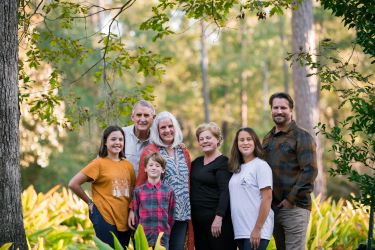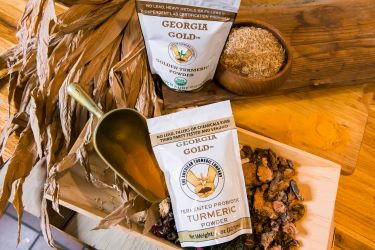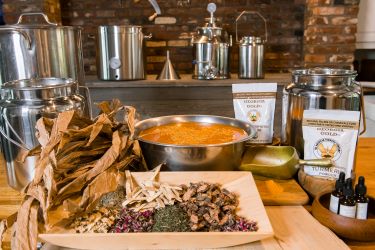 View All Articles