Taste the Season: Peanut Recipes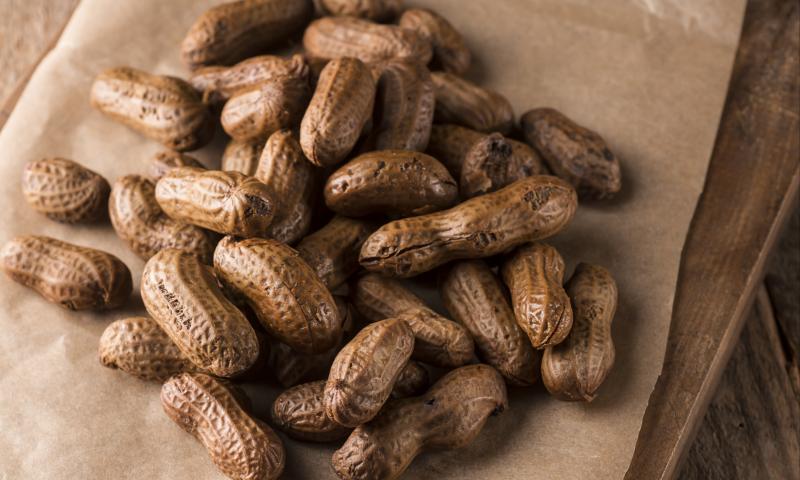 Taste what Southwest Georgia is all about!  We are thrilled to share a sneak peek of our Fall Wiregrass issue and a few of our staff member's favorite peanut recipes to celebrate the harvest season.  And remember, purchase Gerogia Grown peanuts by our region of local producers!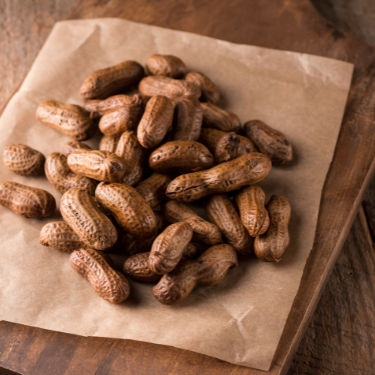 Tarrell's Famous Boiled Peanuts
Submitted by Tarrell Bennett - CFO
COOK TIME: approximately 3 hours
Ingredients:
• Raw Peanuts
• Morton Salt (4oz for every gallon of peanuts)
• Water
Directions:
1. The optimal maturity for peanuts is 95 to 105 days after planting. Remove stems from peanuts and wash thorough with water to remove dirt.
2. Place peanuts in a large boiling pot. A stainless steel pot with a glass lid works best.
3. Cover peanuts with water until level. Then add about an extra 3 inches of water.
4. Add approximately 4 ounces of salt per gallon of peanuts. Place salt on top of peanuts and stir in with a spoon or by hand.
5. Place on burner and heat to a slow boil. An outdoor, single-burner gas stove works best, but cooking can be done indoors on a stove.
6. Cover the pot with a lid and reduce heat to a simmer. Do not allow the water to boil over or boil out (scorch). Add water and adjust heat as needed during cooking.
7. Simmer for 3 hours, stirring occasionally.
8. After 3 hours, taste sample and add additional salt taste.
9. Remove from heat, but leave peanuts in the cooking pot of salt water for a few hours  or even overnight. Peanuts will absorb salt and moisture as it sits.
10. Drain and enjoy! Store leftover peanuts in the refrigerator.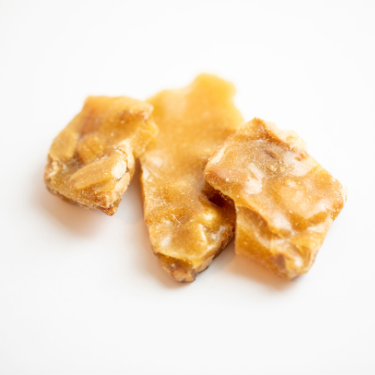 Abbie Dollar's Famous Peanut Brittle
Submitted by Anna Kinchen - Marketing Manager
Ingredients:
• 1 ½ Cups of Sugar
• ½ Cup White Karo Syrup
• ½ Boiling Water
• 2 Cups of Raw Peanuts
• 1 Tsp of Baking Soda
• 2 TBS of Margarine
Directions:
1. Prepare Ingredients and pan for cooling first.  Recipe requires full attention and stirring until complete.
2. Cook sugar, syrup and water in large pot on stovetop at low to medium heat. Stir.
3. Add raw peanuts – Stir consistently until golden
4. Add margarine and baking soda. Stir.
5. Stir well (will foam).
6. Pour out on to buttered foil (very hot).
7. Let cool.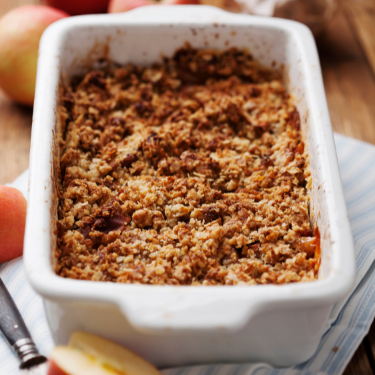 Lee's Famous Peanut Butter Apple Crisp
Submitted by Lee Hatcher - Marketing & Communications Coordinator 
PREP TIME: 30 min. COOK TIME: 1 hour and 15 minutes or until golden brown
Ingredients:
Crust:
• 1 ¼ cup Quaker Old Fashion Oats
• 1 ½ Cup Light Brown Sugar
• 1 ½ Cup All Purpose Flour
• 1 tsp. Cinnamon Sugar
• ¾ cup Salted Butter (melted)
Filling:
• 10 cups of honeycrisp apples, peeled and sliced to your preference.
• 1 cup of sugar
• ½ tsp salt
• 2 tbsp cornstarch
• 1 cup of water
• 1 tsp vanilla extract
• 2/3 cup of crunchy peanut butter
Directions:
1. Preheat oven to 350 degrees. Grease a 9 X 13 baking dish.
2. In a medium size bowl, mix all of the crust ingredients until a crumbly mixture forms. Spread half of the mixture into the baking dish and press down until it forms a crust.
3. Peel and slice your apples, then place them in a bowl of cold water with a splash of lemon juice to prevent browning.
4. In a medium saucepan on high heat whisk together the sugar, cornstarch, salt, water and vanilla until it is thickened.
5. Remove the saucepan from the burner and stir in your crunchy peanut butter until smooth.
6. Strain your apples and dry them off with paper towels. When completely dried pour your peanut butter mixture over the apples. Mix the apples and mixture until the apples are completely covered
7. Spread the apple mixture onto the bottom crust and sprinkle the remaining crumble mixture on top. Bake at 350 for an hour or until golden brown.
8. Cool before serving and store leftovers in the refrigerator. 
Fun Fact: Did you know that the state of Georgia produces 53% of all peanuts grown in the United States? That's NUTS!
View All Articles