SWGA Farm Credit Establishes New Scholarship for Southern Regional Technical College Students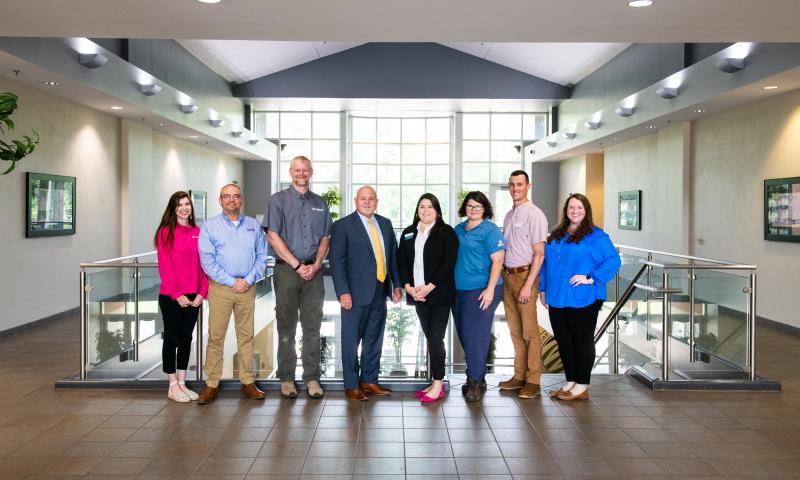 Southwest Georgia (SWGA) Farm Credit recently donated $1,000 to establish a new scholarship fund for Land, Forest, Wildlife Management (LFW) students at Southern Regional Technical College (SRTC). SRTC's LFW program prepares students for careers in forestry, at public and private wildlife preserves and hunting properties, and with Departments of Natural Resources. The heavily hands-on program is offered at both SRTC-Tift and SRTC-Thomasville. Both program locations feature traditional classrooms as well as large forested outdoor classroom spaces. LFW instructor Elizabeth Harrell said "I am grateful to SWGA Farm Credit for supporting our students! It is especially meaningful coming from an organization so devoted to preserving and promoting rural communities. This collaboration will not only help students financially, it can serve as a career catalyst for our graduates."
Farm Credit has been serving rural America for more than 100 years. Southwest Georgia Farm Credit is committed to help ensure a bright future for rural communities and the agricultural industry through their scholarship program. SWGA Farm Credit provides scholarship opportunities to deserving students in their association territory in Southwest Georgia (Baker, Calhoun, Chattahoochee, Clay, Decatur, Dougherty, Early, Grady, Lee, Marion, Miller, Mitchell, Quitman, Randolph, Schley, Seminole, Stewart, Sumter, Terrell, Thomas, and Webster County).
"SRTC provides an exceptional education to those interested in land, timber, and wildlife management," said Paxton Poitevint, CEO at Southwest Georgia Farm Credit. "This partnership is about opportunity—both for the students who will gain valuable expertise and experience, and for our rural communities which will benefit from it."
In addition to their financial contribution to the SRTC Foundation, SWGA Farm Credit will provide additional support by featuring and promoting the program to their association territory. The first scholarship recipient will be specially featured in the winter issue of Wiregrass Land & Living, a quarterly magazine featuring stories about rural living—land ownership, homes in the country, agriculture and the best collection of land listings in Southwest Georgia.
The SRTC Foundation will manage the scholarship, which will become available for the 2023 fall semester. The Foundation's first priority is to provide support that enhances student learning. SRTC's Director of Resource Development Christina Reneau said, "The SRTC Foundation is thrilled to be able to offer the SWGA Farm Credit Scholarship to our Land, Forest, Wildlife Management students this fall. The creation of this scholarship will not only help our students cover tuition, fees, and other program related expenses as they are enrolled at SRTC, but it will also be a fantastic career opportunity for the student upon graduation. We look forward to watching our partnership with SWGA Farm Credit grow over the next few years."
SRTC offers over 150 degree, diploma, and certificate programs that are designed to get you quickly into your desired career, and 28 general education courses that transfer to the University System of Georgia institutions and 19 private colleges and universities in Georgia. SRTC has instructional sites located in Colquitt, Decatur, Early, Grady, Miller, Mitchell, Seminole, Thomas, Tift, Turner, and Worth counties for the convenience of our students. The College is accredited by the Southern Association of Colleges and Schools Commission on Colleges (SACSCOC). SACSCOC is the regional body for the accreditation of degree-granting higher education institutions in the Southern states. For the most up-to-date information on registration, class dates, and program offerings, log on to www.southernregional.edu.
Fall semester begins August 15! 
View All Articles