SWGA Farm Credit Announces 2020 Patronage Distribution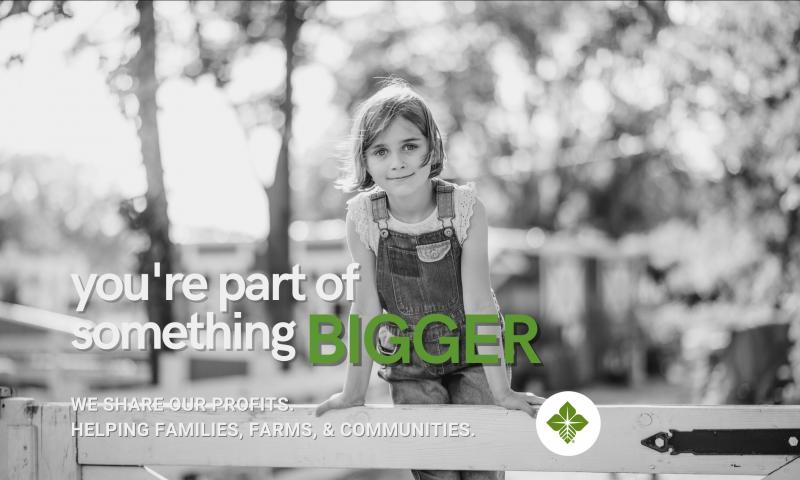 Southwest Georgia Farm Credit, a customer-owned financial institution, announced that it plans to distribute $7.2 million of its 2020 profits in cash to its member-owners. Over the last 20 years, the Association has returned more than $93.7 million in patronage distributions.
"We are pleased that we have the ability as a cooperative with a 105-year legacy to support and strengthen the position of agricultural businesses and farmers that are essential to our everyday life," said Paxton Poitevint, Chief Executive Officer of Southwest Georgia Farm Credit. "Our unique structure allows us to put our customers first and thank them for the loyalty they demonstrate to us by returning a portion of our profits."
In addition to competitive interest rates upfront, Farm Credit's cash dividends effectively reduce the cost of borrowing and is one of the distinct financial benefits of doing business with Farm Credit.  The Association's 2020 patronage distribution effectively lowers a borrower's interest rate, on average, by a percentage point.
"Delivering such strong levels of patronage is a reinforcement of the value our cooperative delivers to agriculture and the rural communities we serve," said Poitevint.  "Farm Credit understands that what we distribute to area farmers and landowners has a lasting impact on the economies that support the Ag industry. Considering the ongoing challenges we face in agriculture and in rural communities, we're hopeful this distribution will help our neighbors get through these difficult times."
Patronage distributions are made when the Board of Directors of Southwest Georgia Farm Credit deem that the Association's financial performance is such that a distribution is warranted.
Headquartered in Bainbridge, Georgia, Southwest Georgia Farm Credit supports farmers and farm businesses, as well as rural property owners, providing safe, sound, dependable financing. The association is part of the Farm Credit System, a nationwide network of agricultural and rural lending institutions cooperatively owned by their borrowers. Farm Credit helps maintain and improve the quality of life in rural America and on the farm, through its constant commitment to competitive lending and expert financial services.
View All Articles