Suzanne Lovering Joins Southwest Georgia Farm Credit
BAINBRIDGE – Southwest Georgia Farm Credit is pleased to announce that Suzanne Lovering has joined the staff as a Credit Analyst. Mrs. Lovering is a graduate of Union University with a Bachelor of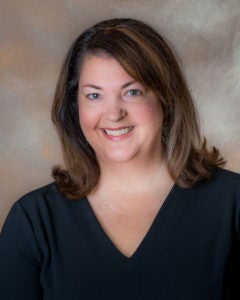 Business Administration Management & Marketing degree with a minor in Economics and Finance.
"Suzanne joins our Association with an extensive background in loan operations, lending, and servicing of accounts," said Joe Ingram, Commercial Credit Analyst. "Suzanne's financial and analytic skills will be an asset to our organization and to the customers we serve."
Suzanne lives in Colquitt, GA with her husband, Kevin and son, Eric. She is an active member of First Baptist Church Colquitt, where she sings on the Praise Team.
Headquartered in Bainbridge, Georgia, Southwest Georgia Farm Credit supports farmers and farm businesses, as well as rural property owners, providing safe, sound, dependable financing. The association is part of the Farm Credit System, a nationwide network of agricultural and rural lending institutions cooperatively owned by their borrowers. Farm Credit helps maintain and improve the quality of life in rural America and on the farm, through its constant commitment to competitive lending and expert financial services.
View All Articles