Spreading the word about controlled burn practices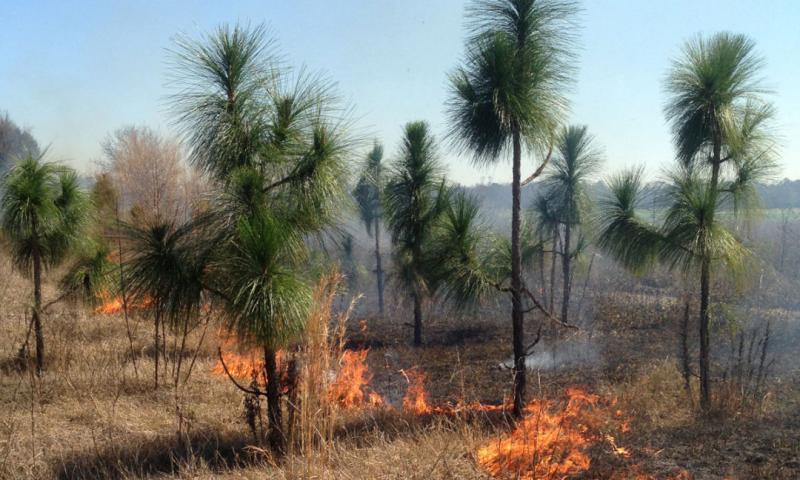 In September 2017, Jon Kohler was elected to the 18-member National Board of Directors of the combined upland habitat conservation organization, Pheasants Forever and Quail Forever.
Kohler is a devoted conservationist and long-time supporter of The Tall Timbers Research Center in Tallahassee, which has pioneered prescribed fires for the preservation of quail habitat. Now, through his new board seat, Jon is on a mission to implement the Tall Timbers Fire Ecology Program as a national initiative to advance the stewardship of upland hunting environments.
"In my brokerage business, the single common denominator of a property's value is based on its historical use of prescribed fire," he said. "When done right, it's the least expensive thing to do for quail habitat conservation."
A prescribed burn contributes to the cycle of restoration and preservation of quail habitat. As a 26-year-old plantation brokerage, marketing, and advisory firm specializing in the southeast, Jon Kohler & Associates has developed an investment matrix that places a premium on land preservation as applied through controlled burns.
Tall Timbers estimates that its Fire Ecology programs and conservation easements have protected traditional wingshooting in north Florida and south Georgia by protecting more than 128,000 acres.
But Jon observes that "on the national landscape, we've lost a lot of those conservation traditions."  Jon's passion for land conservation goes back to his boyhood when his father had purchased a 160-acre tract of wilderness along the Florida Gulf Coast that he named the "Blue Creek Costal Preserve." It was there that Jon learned to hunt and fish. The experience would set Jon on the path of real estate sales. He earned a Bachelor's degree in Real Estate and Entrepreneurship from The Florida State University. In 1991 he started Jon Kohler & Associates and received a law degree shortly afterwards. He was on his way to pursuing a real estate career that would stress his passion for wildlife habitat preservation.
On his own land, Lick Skillet Plantation & Cattle Company in Lamont, Florida, he raises grass-fed beef cattle and introduced rotational grazing on a 225-acre portion of the ranch. When it comes to land conservation Jon practices what he preaches. He has worked with Tall Timbers to register a significant portion of his family's property in a conservation easement, including 1.5 miles of the historic Aucilla River.
"I have a unique perspective on land conservation and prescribed burning," Jon said. "During my career I have been an advocate of excellent land stewardship and understand that Quail Forever, with its national presence, can show the benefits of prescribed fire to the rest of the country."
The combined organization of Pheasants Forever and Quail Forever is the country's largest nonprofit dedicated to upland habitat conservation. It has more than 149,000 members and over 700 local chapters across the United States and Canada. The organization's mission dovetails with the federal Conservation Reserve Program (CRP) that promotes strong conservation policies in the Conservation Title of the Federal Farm Bill and at the state level. Quail Forever and Pheasants Forever employ more than 300 employees including biologists who work with landowners across the country to improve habitat. Since forming in 1982, Pheasants Forever, and its subsequent quail division Quail Forever (formed in 2005) has created or enhanced wildlife habitat on more than 15.8 million acres across the United States and parts of Canada.
In just the last three years, the local Southwest Georgia chapter of Quail Forever based in Albany has raised $150,000 and put 100% of it back into habitat—and another $75,000 was recently raised just this year alone. Each chapter has full control of funds raised, but this chapter chooses to disperse proceeds as recommended by the Florida/Georgia Quail Coalition with portions going to Tall Timbers and the Georgia Department of Natural Resources.
Jon believes that his fellow board members should complement the core competencies of Quail Forever and Pheasants Forever with the central precepts of the Tall Timbers Fire Ecology Program.
Quail Forever, Pheasants Forever and Tall Timbers would seem to make for a natural fit. Tall Timbers is widely regarded for its research of fire ecology, game bird management,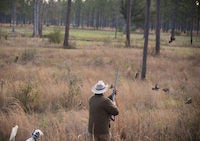 vertebrate ecology and forestry. However, Tall Timber's primary research focus has been in the Southeastern Coastal Plain, South Georgia and North Florida and Quail Forever and Pheasants Forever could take that extensive research and technology really wide.    
Jon Kohler owns Jon Kohler & Associates, which is based at his plantation in Lamont, Florida. Since 2010 his brokerage has closed more than 207,000 acres representing approximately $429 million in sales of sporting properties to conservation-minded landowners. In addition, four years ago he co-founded LandLeader—now America's largest land marketing firm which sewed up $3.5 billion in land transactions during its first three years in business as a startup.
Locally, Jon Kohler & Associates has managed the sale of Red Hills landmarks such as Longpine Plantation, Disston Plantation (twice), Greenwood Plantation, Chemonie, Chinquapin Plantation and Honey Lake Plantation, among others. Jon shares his opinions in national, regional and local publications such as the Wall Street Journal, Garden & Gun Magazine, Tallahassee Democrat, Bloomberg, Yahoo News, Country Living Magazine, The Land Report, Safari Club International, The Shreveport Times, Vires Magazine, Birmingham Business Journal and the Atlanta Business Chronicle.
Jon enjoys spending time at Lick Skillet with his wife, Erica, and their two young sons, Greyson and Ashton.
View All Articles