Southwest Georgia Farm Credit Supports Producers and Farmers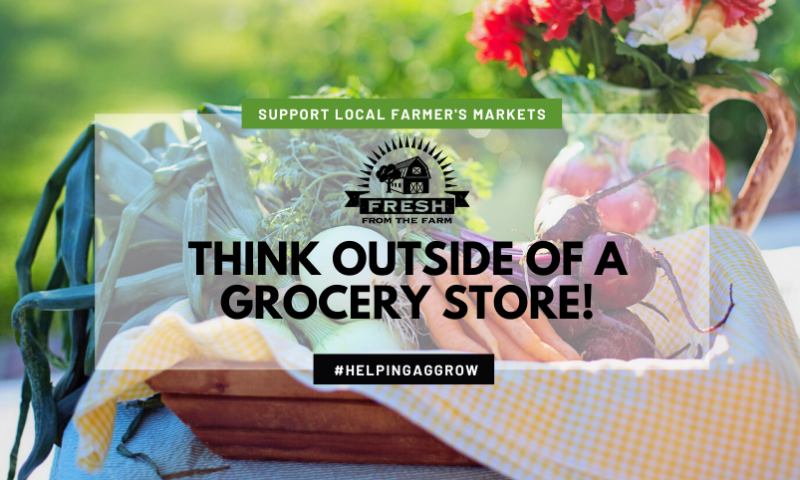 Southwest Georgia Farm Credit began the Fresh from the Farm Mini-Grant program ten years ago with the goal to recognize regional producers and their contributions to our healthier lifestyles. Over the last decade, the Association has delivered $50,000 in grants to local produce markets and roadside stands.  The Fresh from the Farm Grant is just another way for Southwest Georgia Farm Credit to partner with, promote, and support local farmers.
The Fresh from the Farm initiative gives grants each year to farmers who grow for or own qualifying produce stands. The program provides cash for grant recipients to enhance their operations or marketing and promotions, like buying ads or developing a website and social media presence.  Grant winners also receive reusable shopping bags to give to customers.  Southwest Georgia Farm Credit is committed to helping young, beginning, and small-scale producers by providing grants, outreach, training, and education in order to help the next generation of farmers grow their farm businesses.
This year's grant recipients include: Bell's Vegetables in Preston, Blackbird Farm in Buena Vista, Carter's Farm Fresh in Smithville, Cornwell Blueberry Farm in Americus, Friday Free Produce in Bainbridge, Graca Farms in Americus, Johnson's Produce in Donalsonville, KGD Produce in Bainbridge, Mark's Melon Patch in Dawson, Randolph Collective in Cuthbert, Sprout Up Market in Albany, and Thorn's Patch in Pelham. 
Headquartered in Bainbridge, Georgia, Southwest Georgia Farm Credit supports farmers and farm businesses, as well as rural property owners, providing safe, sound, dependable financing. The Association is part of the Farm Credit System, a nationwide network of agricultural and rural lending institutions cooperatively owned by their borrowers. Farm Credit helps maintain and improve the quality of life in rural America and on the farm, through its constant commitment to competitive lending and expert financial services.
View All Articles