Southwest Georgia Farm Credit Announces Promotion of Employees
BAINBRIDGE – Southwest Georgia Farm Credit announced recently that it has promoted several members of its staff, including Jared Renfroe, Bo Minor, Renee Ausley, and Karen Moran.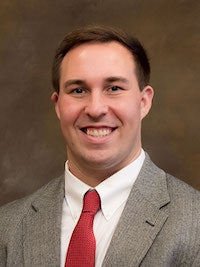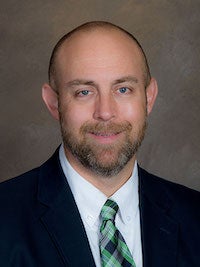 Mr. Renfroe, who joined the association in October, 2017 as a Relationship Manager, has been promoted to Capital Markets Officer. Renfroe began working in the Farm Credit System in 2011, and has extensive experience working with large credit facilities.
Mr. Minor has been named Risk Management Analyst.  Minor will assume responsibility for portfolio analysis. Mr. Minor has been with Southwest Georgia Farm Credit for one year as a Credit Analyst.
Mrs. Ausley, who has been an Accountant with Southwest Georgia Farm Credit since 1998, has been promoted to Loan Operations Manager. Ausley has extensive experience in loan accounting, loan systems and processes.
Mrs. Moran has been named Client Relations Specialist. Moran began her career at Southwest Georgia Farm Credit in 2009 as the Receptionist in the Bainbridge office. Moran's commitment to exceptional customer service earned her the promotion to Customer Relations Specialist in the organization's business development unit.
"We are committed to the professional development of our team, in order to provide the highest level of member value and customer experience we can deliver," said Paxton Poitevint, Chief Operating Officer. "These promotions are well deserved, and I'm confident will enhance our ability to serve our members with common sense financing, delivered in an easy and efficient manner."
Headquartered in Bainbridge, Georgia, Southwest Georgia Farm Credit supports farmers and farm businesses, as well as rural property owners, providing safe, sound, dependable financing. The association is part of the Farm Credit System, a nationwide network of agricultural and rural lending institutions cooperatively owned by their borrowers. Farm Credit helps maintain and improve the quality of life in rural America and on the farm, through its constant commitment to competitive lending and expert financial services.
View All Articles