Southwest Georgia Farm Credit announces appointment to Board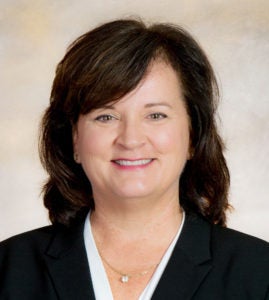 ​BAINBRIDGE – The Southwest Georgia Farm Credit Board of Directors has appointed (Mrs.) Lee Bush to the Board. She will serve a three year term, beginning September 22, 2020.
The Board of Directors appointed Bush to a seat vacated by Jeffrey A. Clark, Ph.D., a former professor at Florida State University. Dr. Clark served as one of the Association's two appointed Board members for 15 years.
Bush, a Certified Public Accountant with the firm Thomas, Howell, Ferguson, has significant experience working with farmers, agribusinesses, and landowners. Bush is a graduate of the University of Alabama, Tuscaloosa, with a bachelor's degree in Science, Commerce and Business Administration. She and her husband, Lane, reside in Bainbridge and have three daughters, Sarah Margaret, Kay, and Taylor.
View All Articles