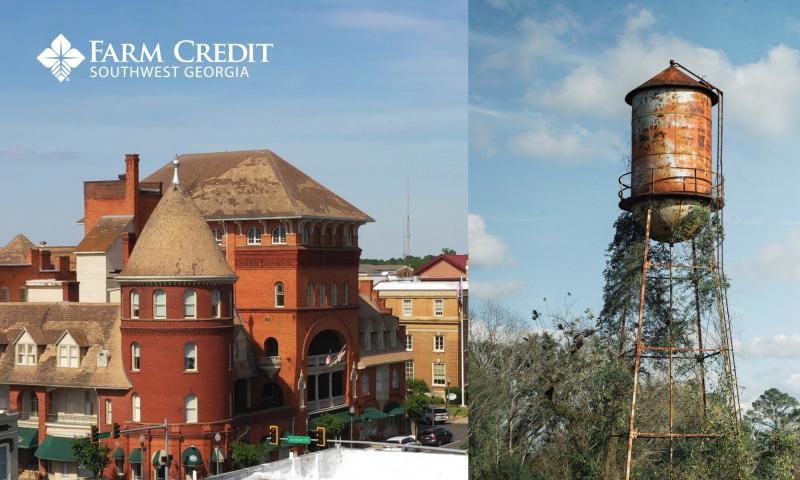 Rural land values are on the rise as people seek the luxury of wide open spaces.
Like many real estate brokers, Rob Langford has more buyers looking for land in Southwest Georgia than landowners looking to sell. That means he has to get creative.
This past spring, he reached out to the son of a landowner he knew. "I texted and told him the market's tight, prices are up, demand is up, can you talk to your dad about selling?" The reply was swift: We're interested. "I met with the dad, listed 110 acres and—boom—sold it in 17 hours."
That pretty much sums up how deals are getting done in the current real estate climate. "It's not a feeding frenzy, but there's a sense of urgency," Langford says. "Part of that is because of the limited inventory." More often than not, offers are coming in over the listing price, creating more of a bidding environment. And once a prospective buyer misses out on a property or two, they don't want it to happen again.
Bobby Brown, who's been in the timber business since 1970 and real estate since 1993, agrees. "A good tract of land that comes up doesn't last." His firm, First Thomasville Realty, also handles non rural residential. "Last year was the highest land sales I've ever seen and it's continued into this year," he says. "Listings sell in a heartbeat."
Buyers are coming from as far away as California and also from up north. Climate has a lot to do with it, but more so the pandemic  influence, he says. "I think we all feel a lot different than we did (before COVID)."
Younger, well-informed buyers SWGA Farm Credit Relationship Manager Brant Harrell has seen SWGA Farm Credit land prices continue to rise over the past 18 months, and that's generally driven by high demand and low inventory.
"The pandemic changed the way people are doing activities," he says. "They've been forced out of public places, forced to wear a mask to go to Disney World. They're realizing there's more to life than that hustle and bustle. When they get on a tract of land by themselves, they're more in control of what's going on. It can't be taken away."
A unique trend Harrell sees is younger buyers in the market, in their early to midthirties. That's likely due to the growth of people working from home, he says. They might be new to land buying, but they're still particular. "They're doing it smart, researching and talking to their CPAs. They're figuring out this is an investment. It's a blue-chip investment."
Relationship Manager Brian Wilson agrees. "We're seeing a lot more educated buyers. They're looking to rake pine straw, have pastureland, irrigated land or a lot of pecans." They're also looking at conservation programs offered through the USDA.
Wilson confirmed the pace of sales, as well. He has been in business 24 years and feels that this has been his most active year in land financing to date.
Prospective buyers may be wondering, Is there a way to improve your chances of getting a good quality tract? The best advice is to be ready by getting preapproved for financing. "That way you have a pre-approval letter in hand," says Allen Corbin, Relationship Manager in the Association's Thomasville office. "So, when you put that offer in, you have confidence you can get a loan."
View All Articles