Robotics help Brian Dean Farms grow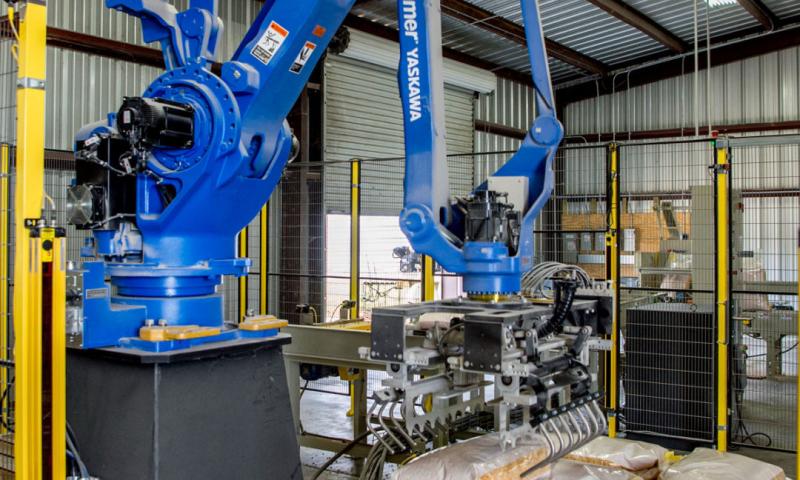 He started by planting peas, but these days, Brian Dean thinks about corn day and night. After growing peas for Fresh Frozen Foods and DelMonte, Dean decided the time was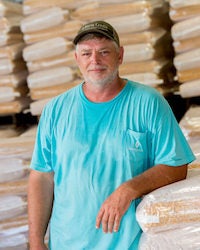 right to take a risk and purchase technology that could help alleviate the labor issues he was encountering on his farm, and in mass, bag field corn for deer.
Today, on the land some of which has been in the Dean family since the 1860s, Dean runs an efficient operation that automatically bags 50 pounds of corn in seconds, loading a 2000-pound pallet in under three minutes.
From the field to the farm, then into a dryer, through a few elevators, to a conveyor belt, shaken and cleaned, the corn gets dropped into automatically-fed bags that get closed and sewn and labeled. And as if that wasn't enough, a Hamer-Fischbein Yaskawa robot stacks each bag on the pallet—configured to Dean's own design, so it's ready for storage or shipping to retail stores to be purchased by the consumer.    
Dean's farm is a perfect example of vertical integration—where Dean controls growing, harvesting, processing, storage and distribution.
"Brian is totaling controlling his supply chain, which also allows him to control the quality of his product to the consumer," said Tarrell Bennett, Chief Lending Officer at Southwest Georgia Farm Credit. "Brian is delivering a quality product, grown locally, and figuring out the economies of scale along the way."
And while the 50-pound bags are ideal for deer hunters, some farmers are using the corn to feed cattle, offering yet another way for Dean to wholesale his product.
"I don't sleep a lot," Dean said, wiping the sweat from his brow on a sunny, humid August afternoon. "I like to think about how to make things work more efficiently, and this process has allowed me to grow my operation."
Grow it has. From the days when he hand-filled bags and sold about 8,000 locally, he anticipates selling about 200,000 bags this season in about a 100-mile radius from his farm, located just outside the Bainbridge City Limits. You'll find Brian Dean Farms corn in small retail stores throughout Georgia, Florida, and Alabama.
"There's definitely been a learning curve," Dean said. "I've really had to understand my overhead and expenses and line-up customers. I wake up in the middle of the night thinking about this stuff. Sometimes when you think about this kind of thing long enough, it works."
View All Articles