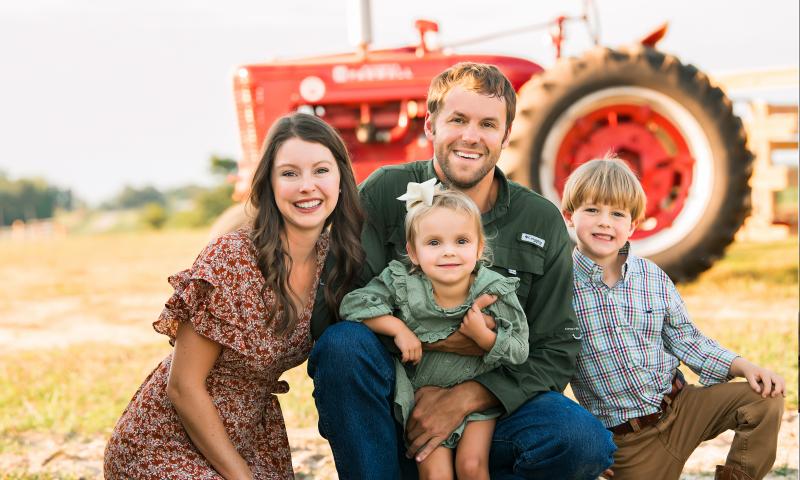 "Growing up in agriculture, I took for granted that farming was part of my family's day-to-day life. It wasn't until I moved away for college that I saw how families sought out agritourism as a way to enjoy fresh produce, learn something new,  and spend the day outdoors," said Ryan Shingler, husband to Katy Shingler, and co-owner of Reed Farm and Ranch. "Not everyone has access to a tractor or gets to experience the lifestyle of farm living."
Ryan met Katy while attending the University of Georgia in Athens. Even then, the couple explored regional agritourism farms and u-pick operations for day dates and social outings.  
"In 2017, we moved back to South Georgia and eventually purchased a plot of land adjacent to Ryan's family's centennial farm," said Katy. "At the time, we weren't sure what we were going to do with the land—perhaps build a house, maybe a hunting camp. We just knew that we didn't want the land to go to someone else."  
Ryan and Katy's acreage was originally part of a 4,000 acre timber tract in Jakin, Georgia owned by Ryan's great-grandfather, Early Reed—hence the name, Reed Farm and Ranch. The couple's decision to keep the land in the family falls in line with the sentiments most share in our region: a family's history and legacy are often deeply connected to the land.  
The Shinglers are now raising their children Reed (5), Avery (3), to appreciate the generational blessing of having family acreage to roam. "There aren't many neighborhood parks or gathering spots nearby for children in our  rural setting. However, we enjoy visiting agritourism farms while traveling. Years of kitchen table discussions and jokes at the  pumpkin patch later, the idea of creating something of our own grew."
The destruction of Hurricane Michael in 2018 and the damage to the family-owned pine tract only escalated their decision to call their dreams to action. "The  few pines left standing had to be clear-cut. We needed to decide what to do next."
Timing, coupled with Katy's experience in event management and corporate events, simply made sense. "I understood the hospitality industry. I  understood the logistics. Our goal was to create a place for families (like us) to enjoy farming and the outdoors without driving one to two hours away" said Katy. "We procured seed and supplies in the late winter of 2019. Construction on facilities started in May of 2020."
Ronny, Ryan's father, is a full-time farmer. Ryan and his dad put up the barn  structure with the help of neighboring farmers, Carey Cannon and Ricky Smith in June of 2020. Ronny, along with life-long family friends, provided equipment and knowledge for raising the barn and sourcing  the seed. "Our commercial farming neighbors were proud to help—they felt invested. Everyone wanted to see the project come to life," said Ryan.
There were hurdles, of course, especially during a pandemic. However uncertain  of the future they were, the Shinglers persevered and made the most of quarantine  by spending time with family and pouring energy into their new project. "It is mostly family run with the help of a few long-time employees that help us on the farm year-round. Still, partially in disbelief, Katy shared "Our facility and corn maze was constructed in less than 100 days. We were lucky to have a venue and activities  in an open-air, socially distanced setting. Families did not have to cancel the season, cancel tradition."
They opened on the first weekend of  October 2020 with hayrides, a pumpkin patch, a sunflower field, a 10-acre corn maze, barnyard games, and longhorn cattle feeding. They were still fine-tuning the electricity and plumbing for the restrooms. Katy laughed as she shared that "There was no running water, families were arriving, my own children were running wild, but it was the best feeling. It took the help and support from our neighbors  and community to get to that point so we  shared pride in how it all came together."
Ryan shared "The learning curve was quite steep. Each day we were open we adjusted and discovered ways to make the events and facilities more accommodating. We were initially closed on Sundays but quickly learned that families wanted an activity to do after church." When possible, they had food trucks on site. They accept  cash, debit, and credit payments and suggest that you come dressed with plans to get a little dirt on your boots. "We are a functioning farm. You're gonna get dirty."
The Shinglers worked with a consultant on last year's pirate corn maze but have plans to make it more their own moving forward. Their corn maze is planted as a solid crop marked and flagged  for design and rolled over by equipment. They will provide a kid-friendly map and use strategically placed markers in the maze to feature ag facts and offer an interactive experience.
"There is an entertainment aspect to agriculture and we see our operation as a community service and an ag education tool as much as a tourist attraction."
One vantage point that several families appreciated was the enjoyment, safety, and security they felt in the farm's rural setting with short lines and under-crowded facilities. "We hosted several church groups last year but hope  to welcome school field trips this year if Covid guidelines permit."
"Our own children loved it. We walked the maze every day (1.75 miles)." Reed and Avery saw it as their personal party and frequently ask when they are having 'barn days" with their  friends again. They still expect to see people when we visit the barn."
"Our biggest surprise has been the attraction and appeal of the longhorn cattle. Southwest Georgia is home to mostly Black Angus herds. Ryan purchased  six longhorn calves as a gift to me in 2009. His friends gave him a hard time but twelve years later, the herd has grown to over two  dozen. Even during the off-season, we see folks stopped roadside taking photographs of them" said Katy.
Last year's 'season' spanned the entire  months of October and November. But there is something to be said about when the clock strikes midnight because following the evening of October 31st, visitor numbers drastically declined. Public interest has shifted towards the Christmas holiday.
The Shinglers began planting in June. Their 2021 open season will begin the first weekend of October and end on the last, offering all of the same activities and thrills  as the year before.
Our goal was to start simple and grow it each year. In the future, we plan to add a few new attractions and produce varieties. And, we do rent the barn out for children's parties, weddings, and group events.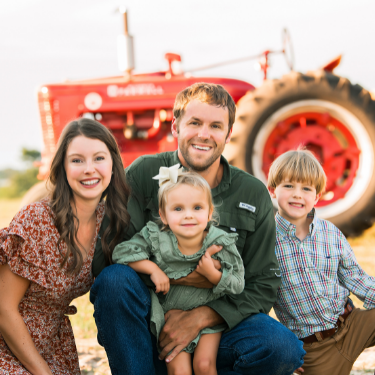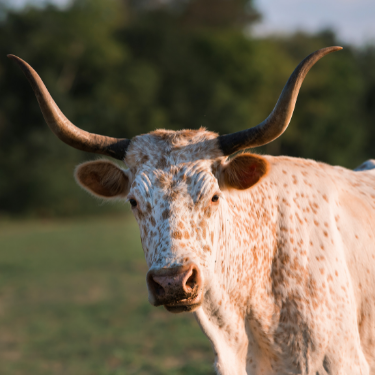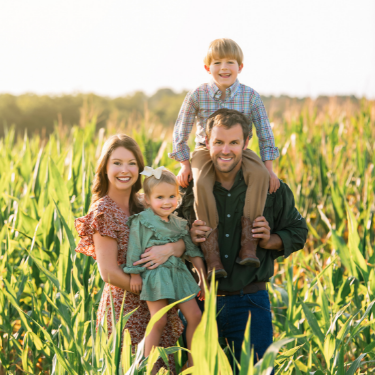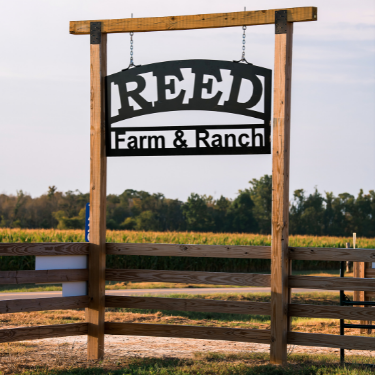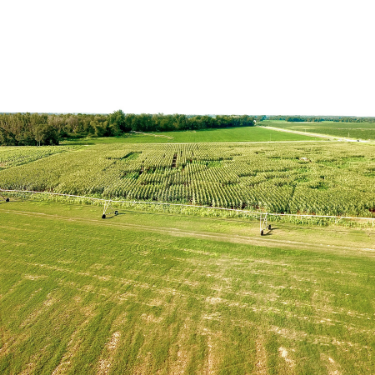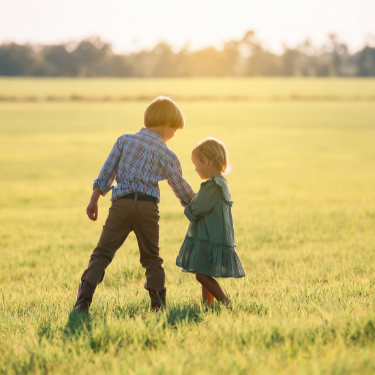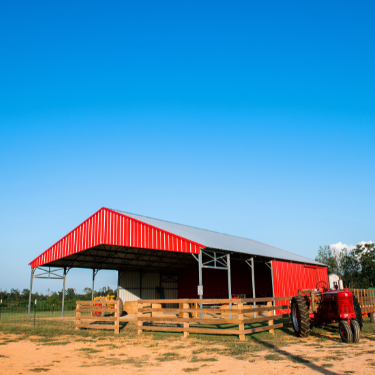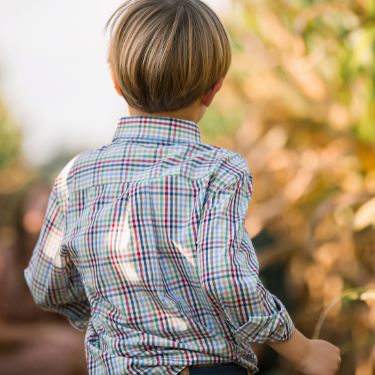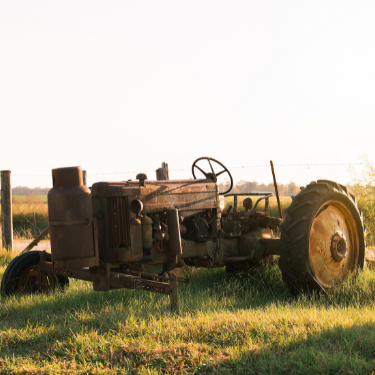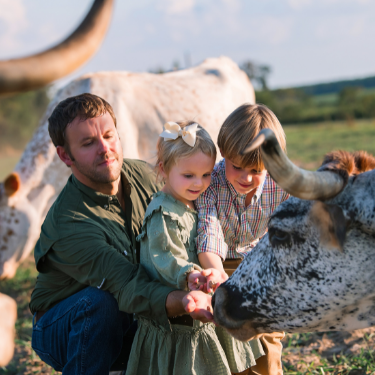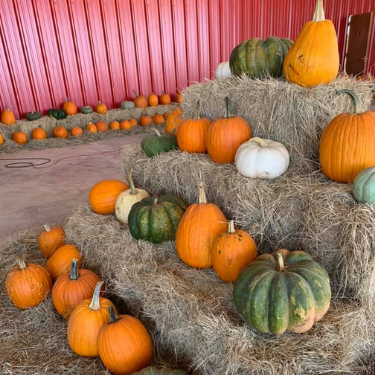 View All Articles