One year after Hurricane Michael, Brian and Rhonda Harrell count their blessings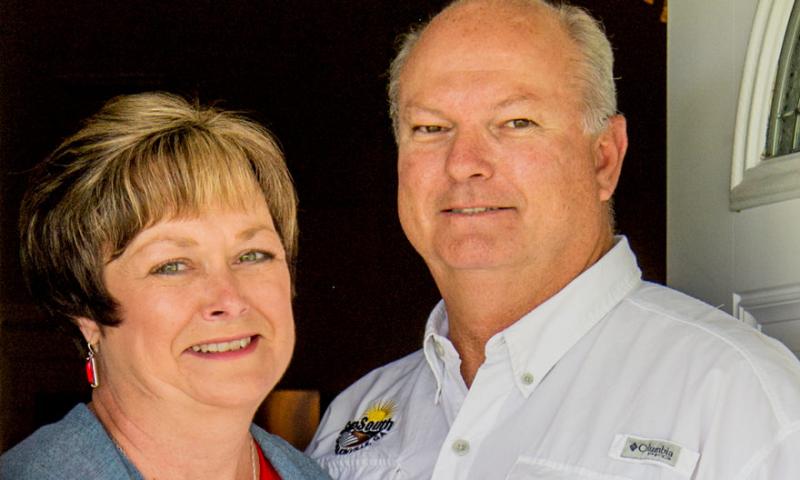 Last year about this time, Brian Harrell and his wife, Rhonda, were living in a small RV designed for fabulous weekends away—not their primary residence. But thanks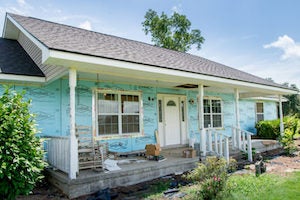 to Hurricane Michael, which tore through southwest Georgia in mid-October, their home, like many in the Donalsonville area, was left uninhabitable.
Brian Harrell is the Sales Manager of SunSouth, the bright, shiny, new equipment store located in the heart of the small community. As the Cat 5 storm barreled down, he sent his team home, ever mindful of the words one of his customers spoke the day before. He said, "Brian, I'm worried about this one."
"Bad weather never bothered me," Brian said. "But once we knew this storm was here, me and my family, we pretty much sat in the den looking at each other. There was nothing we could do but pray."
"It was the sound of the shingles ripping off of the roof that really got me," Rhonda said. "Then the ceiling started to leak…it was raining inside like it was raining outside."
Once the eye of the storm passed overhead, Brian waited until it was safe to check on their parents and to understand the damage Hurricane Michael had done to his small town.
"I just knew I had to get to the store," Brian said. "People were going to need things. Farmers were going to need things—they were going to need chainsaws to dig themselves out. When I got there we just opened the doors and set-up a folding table. We took out some supplies. We had a lot of customers—our friends—come by. But we had people we didn't know, too. And we just took down their names and let them take what they needed. I knew we would settle up later."
Brian and Joey Helms, SunSouth's Parts Manager, spent their days with no computer and no lights, but running the store as best they could. As soon as they would get in their trucks in the evening to head home, more people would pull in to the store's parking lot.   
It took about 10 months for the Harrells to get back in their home, free from the mold that crept in, from the rain damage, from the destruction up and down their street. Brian knows it could take even longer to shake the memories of that fateful day in October.
God's grace, Rhonda said, is what got them through it. Life will go back to normal—a new normal. And you learn things along the way. Patience, being one of them. "I've never had much patience," Brian said. "But I had to go buy some."
Last year was the first year in 52 years Brian Harrell and his family didn't have a Christmas tree. In a matter of weeks, his family will celebrate—the true spirit of the season foremost in his mind. Family. Friends. Farmers. His small town. And the Grace of God.
View All Articles