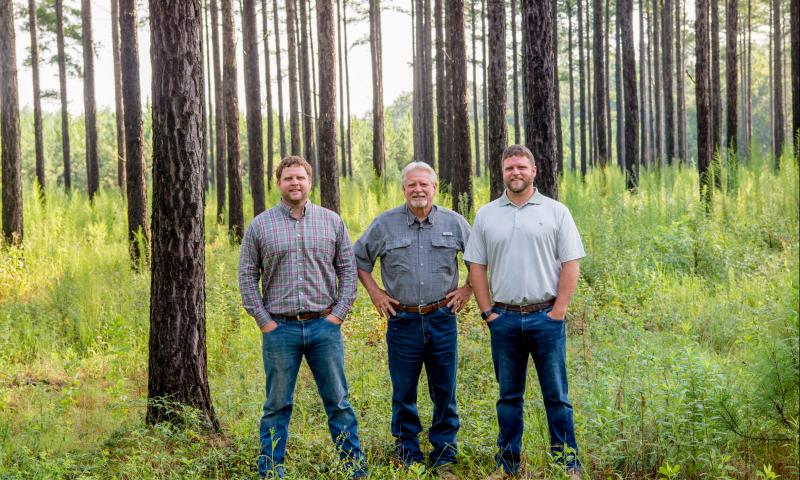 I WAS RAISED UP BENEATH THE SHADE OF A GEORGIA PINE. AND THAT'S HOME, YOU KNOW? — ZAC BROWN BAND 
Ever wondered what's behind those green and white, diamond-shaped signs peering out of piney woods along our rural country roads? That designation "Certifed Family Forest" or "Tree Farm" is a good indicator there's a tale in those trees.
Mike and Jean Harrison's "family forest" story began in 1981, when they purchased their own tract in Ellaville. It was contiguous to a 1940s farm belonging to Jean's family. Mike, who had his own engineering frm, says he and his wife continued to accumulate tracts in Schley and Marion counties.
But it took an outside consultant to help them see the forest as more than just trees.
"Jeff Greene with United Forestry Consultants pointed out to me what a waste of resources it was to have this open land or understocked land that we needed to do something with," he says. About twenty years ago, Greene started working with the Harrisons to create a management plan and help them realize its full potential.
That partnership not only allowed them to better enjoy their investment and strengthen family bonds, this past July, it helped "Harrison Woodlands" earn the 2021 Georgia Tree Farmer of the Year.
WHO HOLDS THE TRACTOR KEY
Harrison Woodlands is a full-scale family operation, with the Harrisons and their adult children's families—including grandchildren—doing about 75 percent of the work. This includes prescribed burning, maintaining roads and any number of tractor projects. The family even has their own website and blog.
Their Harrison Woodlands "journal" includes before, during, and after photos of their restoration of century-old barns, construction of a "treehouse," and location of an old family landmark. The latter was spurred by Mike's memories of long-ago conversations with his father-in-law. The journal includes lots of photos of their children enjoying the outdoors.
It's clear the bounty of the land goes beyond investment for the Harrisons: It yields lasting memories and helps preserve natural resources for generations to come.
STORIED FOREST 
Mike Harrison gives Greene much of the credit for helping his family to see the bigger picture. "Jeff was very forward in pointing out to me what we were missing," he says. Greene helped the family identify their goals and gain perspective.
"Growing trees is a one-generation event," Harrison explains. "You get one rotation of trees, and then you pass it on to the next group." The information Greene gave them provided clarity for Mike and Jean.
"So basically (Harrison Woodlands) is an opportunity to finance our grandchildren's college education . . . that's going to be paid for (by) the trees that we're cutting off this land." 
One of the strengths of Harrison Woodlands' property is its diversity, Greene says. Of the multiple tracts they own in various counties, 70% of it is under intense pine management.
"But we also protect upland hardwood ecosystems, wetland ecosystems, wildlife situations. We try to enhance their food plots and burning programs and offer a lot of conservation management techniques to achieve their goals."
LAND UNITES A FAMILY
Greene has been helping families manage their forests and privately owned timber tracts since the early 1980s, so he's worked with multiple generations.
And it seems he's also formed a third generation in his own family. Jeff's father-in-law was a forester, and his wife Karen also came from the timber industry. She was a wood scaler for St. Regis Paper Company and Jeff was a forester with Great Southern Paper Company when they met. They married in 1981. "The day after we had our first child, we both quit our jobs and started this company," Jeff says.
They now have six adult children and 13 grandchildren. Their youngest sons, twins Mack and Mason, chose the forestry profession and started with United Forestry Consultants right after college. They're currently developing an action plan for Mack and Mason to acquire the forestry consulting firm with Jeff staying on as President for a while.
"When they were younger, they walked the woods with me, cruising timber and marking timber," Greene says. Mack has a finance degree from the University of Georgia but didn't really want to go into banking. "He enjoyed the outdoors, so this is a perfect ft for him," Greene says. "He handles all the money." Mason graduated from UGA as well, with a Bachelors in Forest Resources. Both hold licenses with Greene's real estate company, Greene Forest & Farm Realty LLC. 
Key man Paul Richmond, Jr., who has been with United Forestry for 26 years, rounds out the team. "We all do it all," Greene says. Any one of them can step into whatever role is needed.
APPLIED KNOWLEDGE
Like the Harrisons, the Greene family remains connected through adventures on properties they have been acquiring in Sumter County since 1991. "We manage ours for the recreational aspect, timber production and we farm a little— pecans," Greene says.
Four years ago, as a hobby project, Greene and his three sons bought a portable sawmill and harvested trees from their own land. They logged, sawed, dried and planed every board used to build a cabin on the farm for all to enjoy. "We're a very close family, we do a lot of recreation together," Greene says. They enjoy protecting the hardwood ecosystems and planting for wildlife. "All kinds of stewardship," he says.
THAT'S A BIG INDUSTRY
Despite development around the state, Georgia's forest area has remained stable over the past 50 years at about 24 million acres. Approximately 91 percent of this acreage is privately owned, giving Georgia more privately-owned acres of timberland than any other state in the nation.
It's an important industry and contributes a great deal to the economy, Greene says. According to the most recent Georgia Forestry Commission economic fact sheet, across all manufacturing industries, forestry ranks first in wages and salaries and second in employment (to food processing).
And southwest Georgia is one of three regions with the greatest dependency on forest-based compensation, compared to all industries.
Harrison Woodlands is one of nearly 1,800 certified tree farms in the state, many of which are marked with those green and white signs. That designation, along with the Georgia Tree Farmer of the Year award, are part of the American Tree Farm System. ATFS provides resources for woodland owners who are committed to sustainably managing their forests for wood, water, wildlife, and recreation. State-level programs are run by partners that include state agencies, non-profits, volunteers, foresters, and landowners.
MAKE NO MISTAKE 
Getting good advice is key for these tree farms. As one landowner said, "Forestry is a long-term management (commitment). It takes a lot of years to do it right. You make a mistake, and it might take you thirty years to correct it."
Sometimes Jeff Greene's work is a matter of helping landowners be realistic.  "We know what the markets are in our given geographic area," he says. For example, this past year, as lumber prices skyrocketed, some assumed timber tracts were bringing big returns. But he says stumpage prices—what a landowner is paid for his trees—doesn't correlate. "We may see little bumps or a slight increase from demand, but nowhere near what the end products are bringing."
Greene can also help landowners discover hidden income potential, such as carbon credits. Manufacturers that are producing emissions in this country or others either voluntarily or are sometimes required to offset "greenhouse gases." So, they'll lease carbon credits from landowners— which amounts to a promise not to harvest their trees. "You can accumulate credits and sell to anyone you want to," Greene says. "It's just another aspect of forest ownership."
Conservation easements are another tool for landowners. These put restrictions on portions (or all) of a family's land to protect it from development for future generations. Easements lower the value of the land, which generally lowers taxes and can be beneficial in estate planning.
BEYOND THE BALANCE SHEET 
As with Harrison Woodlands, landowners will find lots of resources available to help them manage their tracts. And you have the choice of doing as much or as little of the work as you desire.
The Harrisons have definitely laid the groundwork for future tree farmers in their family. "We're looking forward to passing everything along—the labor and management and everything else regarding the timber farm—to our children and grandchildren," Mike Harrison says. He's encouraging a hands-on approach, too. "I'm looking forward to seeing these grandchildren grow up and become tractor drivers and chainsaw operators and road clearers," he says, "working with Jeff and United Forestry Consultants to make the management decisions on a day-to-day basis." 
A FOREST IS  A  "FARM"  TOO
Southwest Georgia Farm Credit has a rich history in assisting private landowners acquire timberland as well as finance their operations. Relationship Managers like Brian Wilson have decades in the business and have worked with multiple generations, so their expertise goes beyond just financing timber and sawmill operations. 
He says they offer private landowners guidance in all aspects, including straw rental opportunities, prescribed burning, timber management, wildlife management, CRP/NRCS opportunities, and understanding tax consequences to harvest. Some Relationship Managers have also accumulated enough knowledge to discuss technical aspects, including fiber growth rate and benefits or limitations that certain species of pine/hardwood can provide.
Southwest Georgia Farm Credit offers competitive financing for purchasing timberland or standing timber, buying sawmill equipment, purchasing machinery, vehicles, and equipment, and making timberland improvements and reforestation.
Jeff Greene, with United Forestry Consultants, Inc., often works with Relationship Managers in the evaluation. "They're very knowledgeable about rural properties," he says. "They've been a big plus because of that knowledge."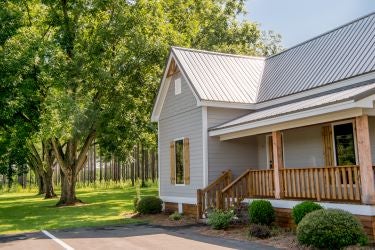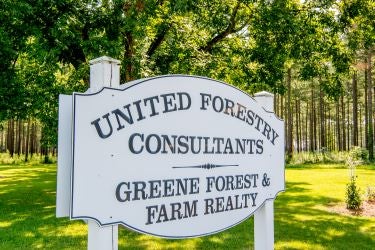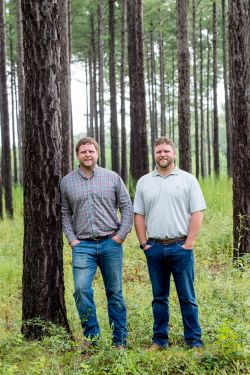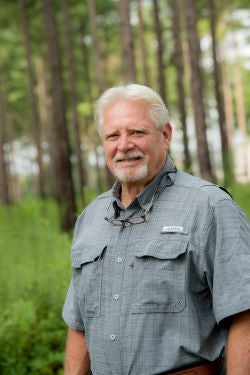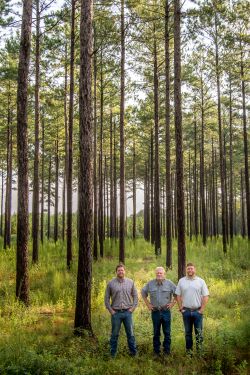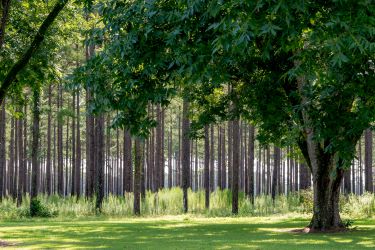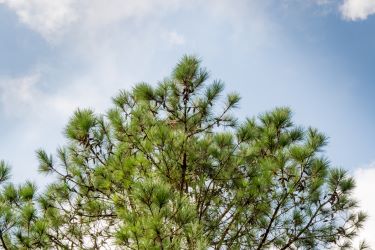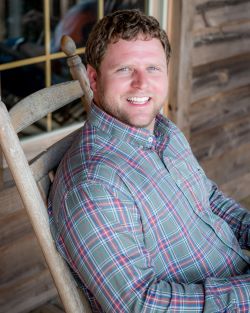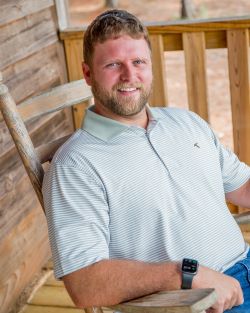 View All Articles