Note to Self: Pursue Farming With Passion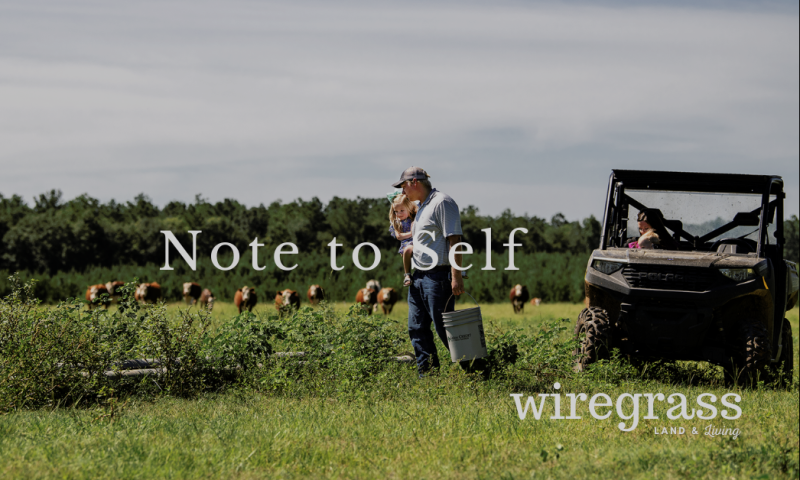 Story by Anna Kinchen
Note to Self: If in pursuit of farming success, one does not apply passion, then the farmer risks savoring the full reward of his efforts, denying himself the sweetness of the life that comes tethered to hard work and sacrifice. 
Commitment to agriculture requires a trade-off few can comprehend. The passionate farmer is the perspective farmer. The long hours and grueling tasks are not his focus. Instead, it is the limitation of a sunrise and sunset to put in an honest day's work, the birth of a new calf, the sturdy new fence protecting his herd, a healthy green pasture with a home overlooking it, a much needed rain, a barefoot greeting from his children at suppertime, and a bowl of cream 40's on the dinner table. If you ask any veteran farmer to what he owes his success, he will say his family, not his labors. And if you ask him what the reward was, he will say a lifestyle parallel to none.
To a clever few, the road to success is easier when it is paved with passion, perspective, curiosity, determination, off-farm income, and a little help from family. And Clayton Self, a young and beginning farmer in Quitman County, seems to have that all figured out.
Self Road to Discovery 
Born and raised on acreage to roam in Georgetown, Georgia, Clayton developed a deep understanding of agriculture at an early age. The original Self family farm, occupying approximately 1,182 acres, was purchased in 1982 by Clayton's grandfather, Larry Robert Self, and father, Matthew Self. Larry was a successful sharecropper North of Eufaula. He recognized the potential of the land and saw it as a sound investment. 
Matthew Self, Clayton's father and Quitman County Probate Judge, fostered Clayton's interest for agriculture early on by including him in daily tasks. "Dad first bought some cows in 2001," said Clayton. "My twin sister and I were only five years old. We started every morning bottle feeding the calves. As I grew older, I made sure they were fed in the winter and helped protect them from the coyotes. I loved my childhood; it was full of adventure. I was driving a tractor as early as the age of seven." 
Matthew also taught Clayton the value of ag diversification. The family farmed an additional 5,000 acres of cotton, peanuts, corn, and soybeans over years before transitioning into commercial ag spraying and logging business. The one constant was cattle. 
"Clayton has always been hard-working and he has always been passionate about animals," said Matthew. Clayton admits he finds the nature of farming easy to enjoy. The actual nature of it – being outdoors, tending to the land, caring for the herd, growing feed. But his dream of becoming a full-time farmer would require more than just passion, it would require a plan buoyed by support on and off the farm.
Digging into the Data 
It seems hard to imagine not being deterred by industry data when recent news so often focuses on climate woes, rising agricultural input costs, crop losses, trade wars, and high-interest rates. The obstacles for ag professionals are many, but one data point requires attention: their rising age. 
According to the USDA 2022 Census of Agriculture, the average age of a U.S. farmer is 58 and only 9% of American farmers are aged 35 years or younger. Family farms accounted for 96% of all U.S. farms, collectively producing $318 billion worth of agricultural products. 
As legacy producers retire, our nation needs the next generation of producers to take on the important business of providing food, feed, fuel, and fiber for a growing population. While the problematic statistics are available for all to see, few see it as a priority, and fewer answer the call to farm as a solution. 
Yet, the benefits of farm life are not always connected to a dollar sign. Clayton Self sees the culture and community of agriculture as strong and opportunistic, an environment of unique perspectives, good work ethic, emotional intelligence, and a great life for a family.
Herd Steps
After attending Abraham Baldwin Agricultural College, Clayton returned to Georgetown to work for his father's logging operation. In the years that followed, Clayton met and married Alex Bush from Eufaula, Alabama, and continued to lend a hand on the farm whenever he could. But Clayton had dreams to grow something for himself, too. 
In February of 2023, Clayton and Alex discussed purchasing a small herd of cattle all their own. Following discussions with his father and confirmation from his ag lender, Clayton placed his bets on a small herd of registered Herefords and one Brahman bull. He purchased 17 cows from TCC Farms in Adairsville, Georgia and 2 cows from Dothan Livestock. Clayton fondly reflects upon making that trip with his wife, Alex. "We were so excited and grateful."
One of the most recognizable breeds of cattle across the United States is the Hereford. According to the Hereford Cattle Society, The Hereford does it all, whether that's in the beef herd, as a terminal sire or suckler cow, these adaptable cattle can work for you. The Hereford is recognized across the world as an efficient, hardy and productive animal, which produces superior beef.
In a Day's Work, In A Life's Plan 
These days, Clayton is busy raising a family; a one-year-old son, Robert, and a three-year-old daughter Riley Beth, with his wife Alex. Clayton desires for his young family to know the same adventure and enjoy the same perks of life on a farm that he was exposed to. In addition to building their forever home and farming on the family acreage, Clayton puts in a full day's work at a local food processing plant which serves as the main source of income for his young family. When he clocks out, Clayton begins his second job, if you can even call it that.
"When I make it back home to the farm, I slide into clothes I can get dirty in," said Clayton. "I load the family up on the atv and we ride fences, check cows or get a little work done in the tractor. There is no place I'd rather be." 
With tight profit margins, Clayton strives to do as much as possible with the help of family, even if it means working on their own equipment. "My wife helps check on the cows while I am at my day job." Also included in the family responsibilities are pulling and tagging calves during labor and worming and de-horning. They also put in long hours growing their own coastal Bermuda hay, rye grass, oats, and millet for grazing. 
As of summer of 2023, Clayton personally owns 24 head of cattle and four calves, with the remaining heifers to produce calves in the early fall. He has 70 acres of corn and 100 acres peanuts planted with his father and brother-in-law. He relies on a John Deere 7230 Tractor, John Deere 7320 tractor, John Deere 4840 tractor, and center pivot irrigation to get the job done. 
Clayton plans to scale his pastures and grow his herd to 100 head of registered Herefords, which the family's acreage can accommodate. But he is not in a hurry.
Clayton believes that little by little, a little becomes a lot. Efficiency before growth is important in the ag industry. And his patience and determination will ensure his agricultural success for many years to come. 
"I eventually want to produce F1 Brafords which are ½ Brahman and ½ Hereford. They call them tiger stripes and they fetch higher price at sale." 
One of Self's current hurdles is all the rain and how it effects his grass and grain. He worries about the cost and availability of supplementing feed in the winter months. He also grows concerned about heat. "South Georgia heat and humidity can be miserable, and it makes working cattle more difficult. The hotter it is, the more aggravated the cows and I are." 
Yet, Clayton takes it all in stride and does his best to manage a full-time job, farming, and family. Time management is key. And he undoubtedly owes a degree of his success to the connective tissue of family ties, accessible leadership and readily available resources he has at his boot tips. It may be part of his heritage, but make no mistake, farming is a choice Clayton makes every day. 
"Buy low and sell high, but make sure you have a passion for the life, for the animals," said Clayton. "If you do what you love, it's not work." 
"Clayton wants to grow the herd, increase the acreage," said Matthew. "We all do. But Clayton is doing it smartly, taking his time. And he is keeping his family as his priority. I have preached that to him. He is truly living the dream."
The Lending Connection
What we're really discussing here is a farm in transition. A defining milestone of opportunity when the pursuant young farmer wins the faith of the generation before and has earned his right to take on the reigns of responsibility through experience. And through that transition, the next generation (Clayton and Alex's children) will gain exposure to the profession and lifestyle that initially bonded Clayton's grandfather to the property all those years ago. 
New farmers need money to get going, and most enter the profession thanks to access to land or capital. There's also the added cost of equipment, a large upfront investment. So naturally, not everyone is positioned to make a start in agriculture on the right foot or start at all for that matter. It is a tough industry riddled with uncertainty over weather, labor issues, yields, and market prices. So, by comparison, not every lender is positioned to understand the unique complexities of a farming operation or eager to provide financing to those getting started.
Clayton's father, Matthew Self, built a strong relationship over many years with Southwest Georgia Farm Credit's Relationship Manager, Brant Harrell. That relationship grew to include Clayton. "Brant is experienced and passionate about farming. He understands cattle and is always available to take my call. More importantly, he is patient with my questions and understands the business better than most." 
"The Self family are some good, hard-working folks that deserve success," said Brant Harrell. "I knew Clayton and was aware of his strong agricultural ties. But he came to me with enthusiasm and an excellent business plan which was encouraging. It was obvious that Clayton and Alex wanted to build something as a family, and I can relate to that. They wanted to start small with good genetics and had a plan to raise some offspring to increase their herd size slowly or sell some off as replacement stock. Seeing a young farm family like them gives me hope for the future of the ag industry."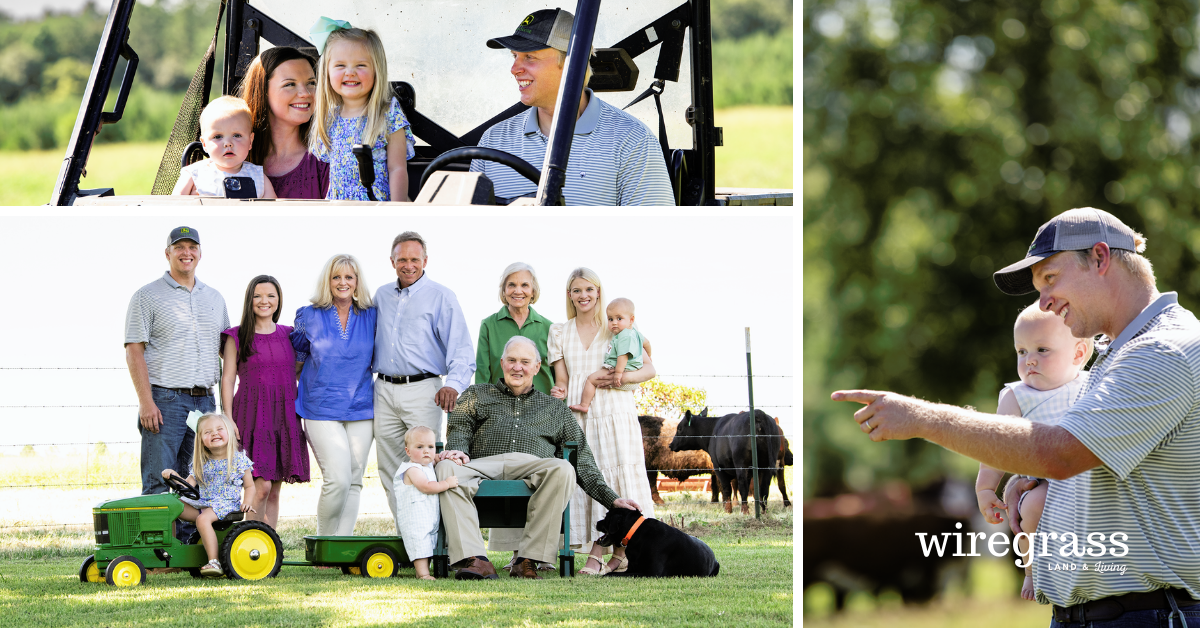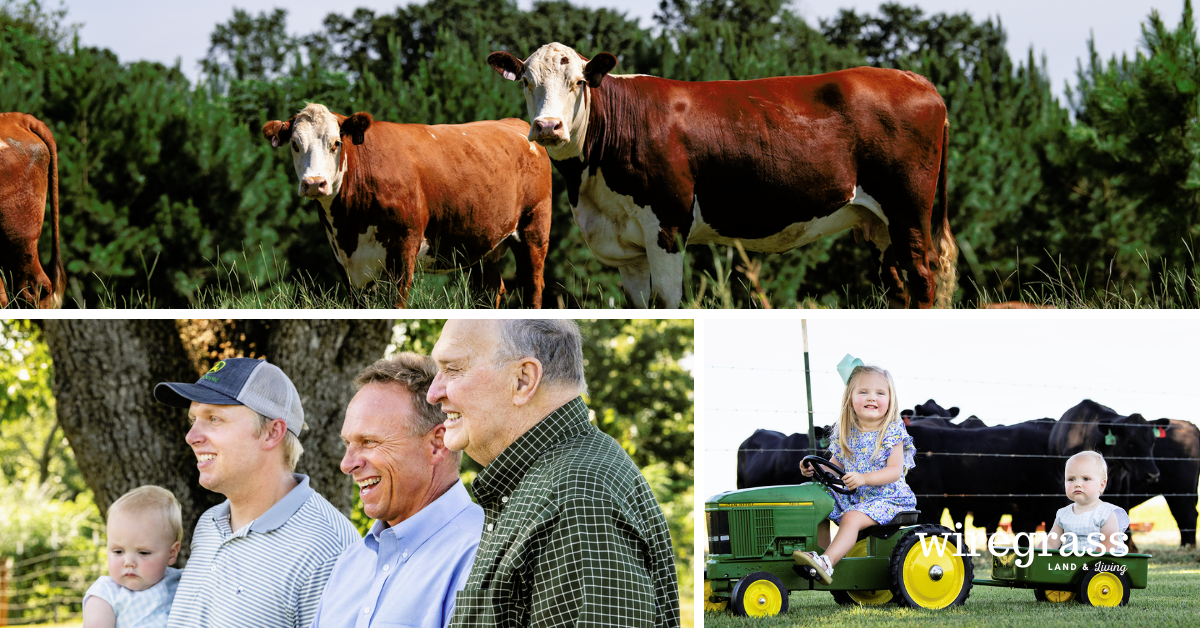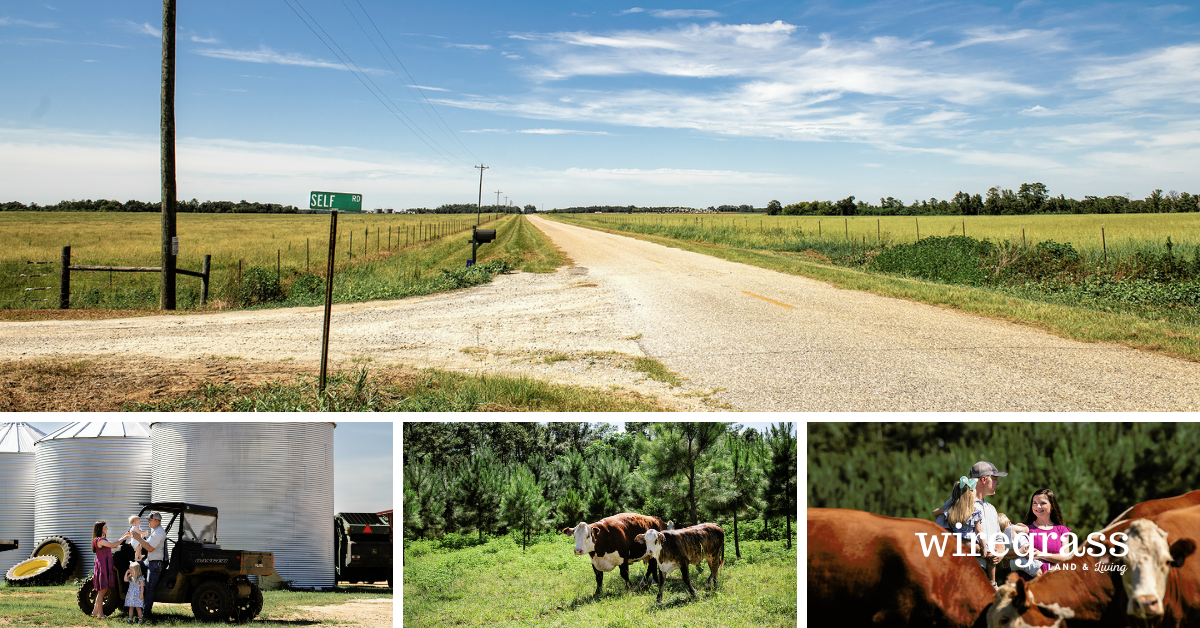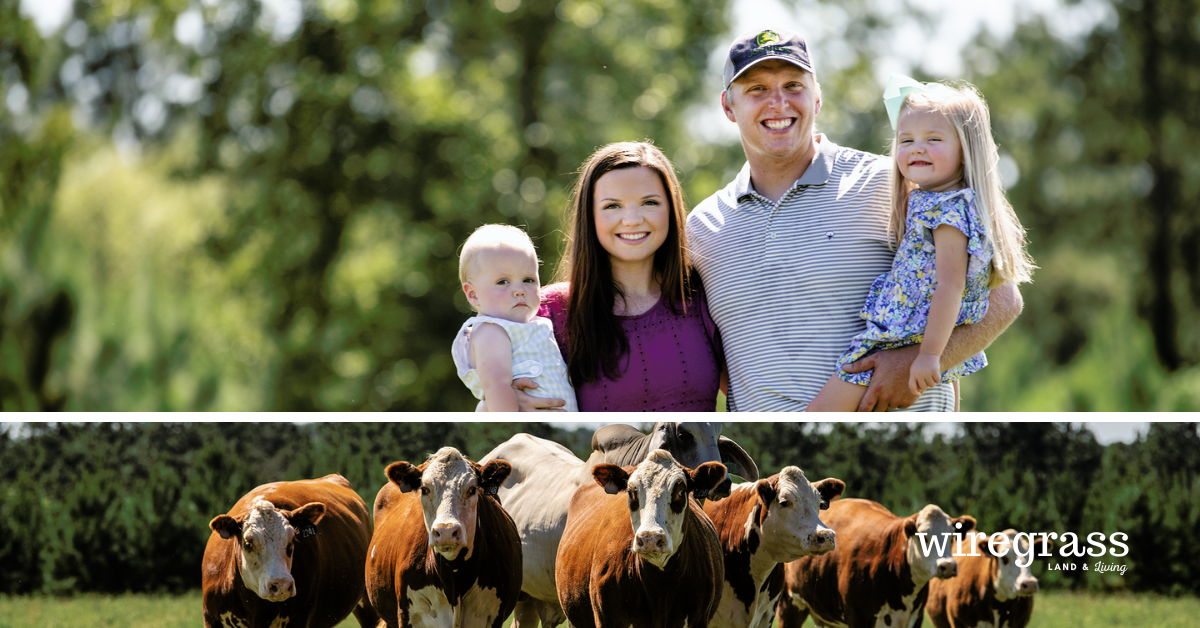 View All Articles