For the Love of a Good Gun Dog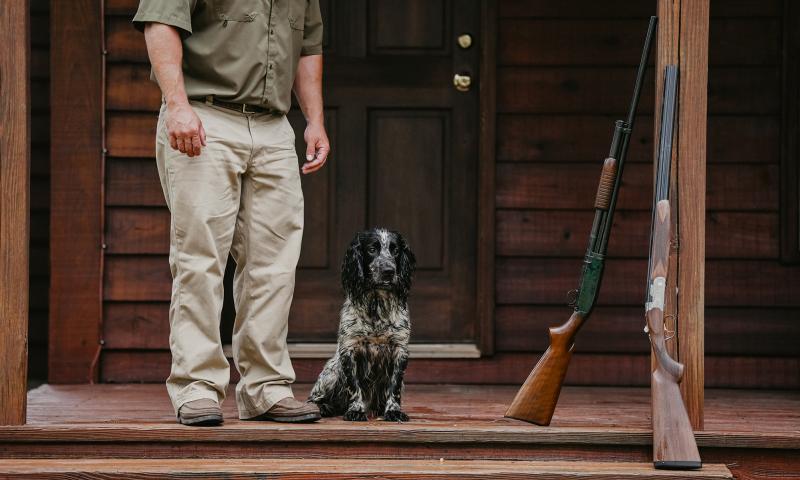 Her name was Babe and she taught Caleb Horton everything he needs to know about dog training.
It was the summer of 2005 and Horton was a college sophomore. He took a part-time job training gun dogs at Easterlee Plantation, working under National Field Trial Champion handler Rick Furney.
Furney told Horton about a liver-and-white English Pointer that he could use some help on, and asked if he wanted to try his hand at training her. Eager to please, Horton said sure.
He walked over to the kennel to size up his new project. When Horton opened the gate, the dog crouched down, rolled over, and peed on herself.
"All I could think was, What have I gotten myself into?" This cowering creature before him was a field trial washout and was abandoned by her owner. So Furney didn't have a lot on the line when he told Horton, "She's yours, if you want her."
That moment launched a partnership that would last more than 16 years and a career that continues to touch countless lives. Because of Babe, other "misfits" have been used for everything from saving military men and women from hidden explosives to helping huntsmen reach their limit of quail, with the bonus of being some of the best-behaved family members you could ask for.
But first Horton had to get used to the idea of being a student and a teacher at the same time.
Lasting paw prints
"Babe went to college with me and slept in the same bed," Horton says. "She went everywhere with me, she sat on the front seat of the truck."
Even as they bonded, he kept wondering, How the heck am I supposed to train this dog who is terrified of everything?
As their relationship developed, so did Babe's confidence. "She went with me to work every day," he says. "She started getting better and better, and I was like, 'OK, we might have a dog here.'"
After watching various breeds perform, Horton realized he needed to alter his expectations for this would-be gun dog. "We were doing horseback dogs, but she didn't run big enough to be a horseback dog. I had 50 acres down in Grady County, so we just walked it."
Horton was able to get Babe finished, "steady wing to shot," when she was about two years old. His voice grows excited as he recalls the first time it all came together.
"We were kind of having a friendly competition with another trainer and she just flat out whooped the other dog," he says. "I was so proud because she was really the first dog I ever trained. And I mean she backed, she pointed." They located four or five coveys of wild birds and the other dog backed more than pointed. "It was the first hunt she ever went on where she was actually ready to go," he says. "And when she blew up all those points, I was so proud."
Training the trainer
About four years later, Horton's career took him to Wynfield Plantation, where he met his wife, Ashleigh; she also worked with the dogs. At Wynfield, he managed to finish his degree in history at Georgia Southwestern University and achieve his teaching certification, all the while being mentored by revered dog trainer Mike Osteen. In another five years, he transferred to Southpoint Plantation.
Babe continued as Horton's co-trainer. "There were a lot of miles on that chassis, because we were working seven days a week. She went hunting pretty much every day, starting from around October to the end of March."
She set the standard. "I couldn't ask for a better dog to hunt with. She always checked in with you, she wouldn't run off. She always held her birds—just stylish. When she hit birds, she just blew up like a peacock."
That once lowly liver-and-white contributed to their family life, too. When it came time for Horton and his new bride Ashleigh to buy their first home, finances were tight. "We slept in the living room on a mattress for the first four months," he says. Babe slept nearby at the fireplace hearth.
Horton had been training two of Babe's puppies from her only litter and planned to keep them, but furniture seemed a higher priority. "Selling the two bird dogs gave us enough money to buy a bed and some dressers," he says. Good girl!
Multiplying the miracles
When Ashleigh was pregnant with their first child, Horton entertained the idea of leaving dog training and putting his teaching certification to work, but his wife told him, "That's not your calling. I know we're gonna have a child, but I know what you love. You need to go do it." His mom said the same thing. "Son, you're made to do this, go do it." He admits the idea of having his own kennel was scary. "I was terrified. I mean, terrified."
On April 1, 2016, he launched Southern Tradition Kennels, LLC, with eight dogs and today, at any one time, Horton will have as many as 40 in his kennel (nicknamed "misfit island"). He's been featured in Garden & Gun magazine and on National Geographic TV's Nat Geo WILD.
Horton works with both the human handler as well as their canine, passing along exactly what Babe taught him: Be the teacher and the student.
Some other basics he learned from Babe: Pressure never solves confusion. "If you tell me to take apart a Chevy engine and put it back together again, I don't care how much pressure you put on me, it's not gonna work." It's the same thing with a dog. "You've got to make sure the dog understands you, because a happy dog is going to work with you. You've got to build a happy rapport."
If you dictate to them all the time (force as opposed to positive reinforcement) the dog may listen, but they'll look terrible doing it. "Their head is down, their tail is not wagging," he says.
Every dog is different, so you have to figure out what that dog wants to get paid. It may be food, tossing the tennis ball, or a high-pitched voice praising them. "Find something that the dog wants to work for," he says.
And, more specific to Babe's issue, is recognizing softness and sensitivity. There's no one-size-fits-all to dog training, he says. Horton noted that Babe responded to positive reinforcement better than stern correction. "I had to work with kid gloves."
There are indicators of training mistakes. If you see a dog with fingerprints, you've done it wrong, he says. "Fingerprints" are evidence that someone has been rough with a soft dog. "In the art of dog training, I don't want fingerprints. I want them to be as natural as they want to be on a bird."
Parenting has also taught Horton some lessons. In addition to their now five-year-old son Mason, they have a two-year-old daughter, Caleigh. The youngest is fearless, he says. "She's going to be my little dog trainer."
Her "best life"
Three years ago, Horton and his family moved from Bronwood to Leesburg, where he enjoys a newly constructed kennel, 32 acres, plus numerous properties scattered nearby for training grounds. Unfortunately, there was no fenced yard for Babe, who had turned 12. Horton decided it was time for her to live "her best life," in retirement.
His mother, Debra, who works with the dogs at Horton's kennels, offered his parents' place as a suitable home. "She loved that dog even more than me," Horton says. Soon, Babe was running trails and creating ruts in the yard like a racetrack. "All day long, she looked for birds and butterflies," he says. "She lived to hunt, that's what she did." Babe would cool off in the baby pool, then go back and run some more.
Babe was always happy to see Horton and he loved telling stories about her. "When she saw a gun. She knew what was up. I'd whistle and she was ready to go hunt the world."
Thinking back to that first meeting with the eight-month-old Babe, he says, "I never thought in a million years, she would have made it. But she turned out to be one of the best foot hunting dogs you could ever ask for. She was honest; she did everything you asked her to do. And she loved doing it."
This past summer, while Horton was on a family vacation, he received a call from his mom. They'd been hand-feeding the sixteen-and-a-half-year-old Babe for days and it was time. He recalls saying, "I know we love her, Mom, but the quality of life is gone." They sent her off to run the eternal trails on Tuesday, July 20, 2021.
"We buried her on the farm under the fig tree."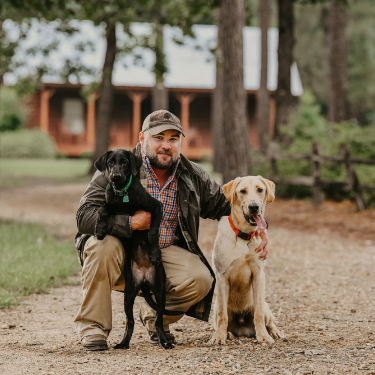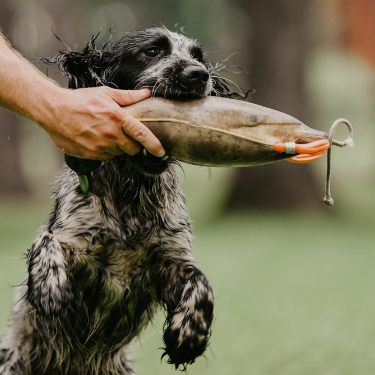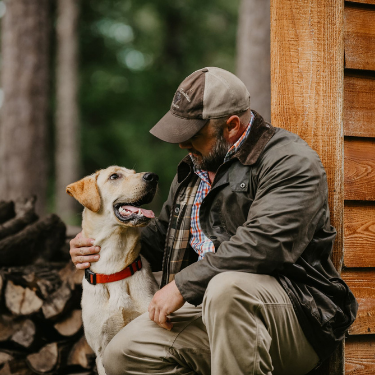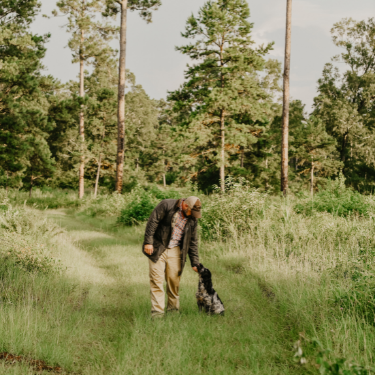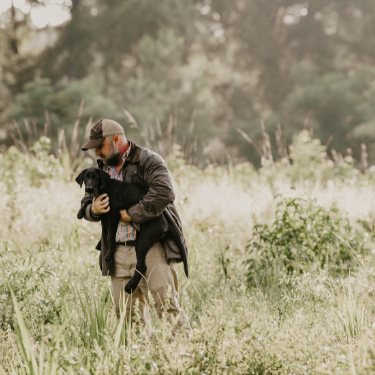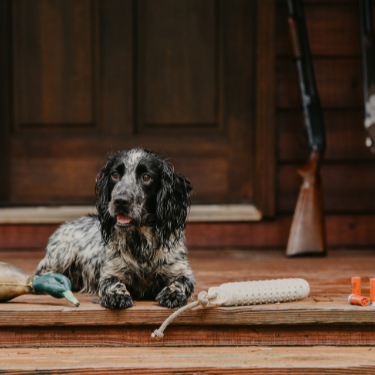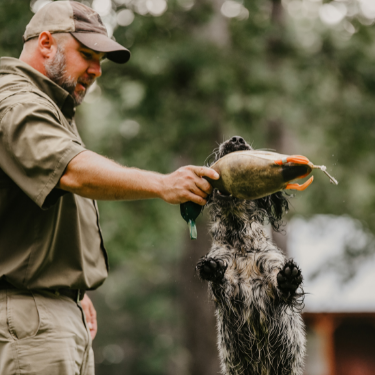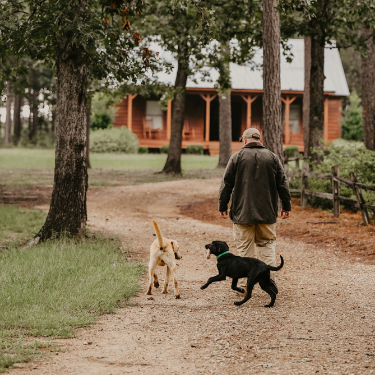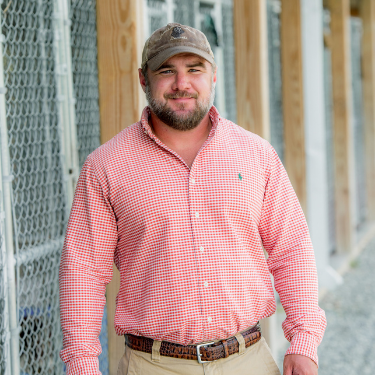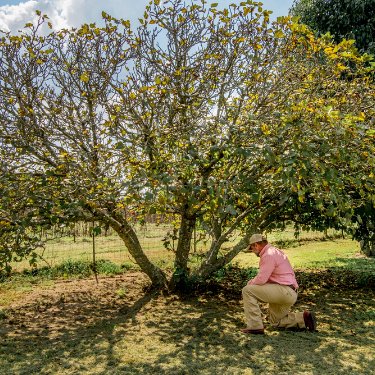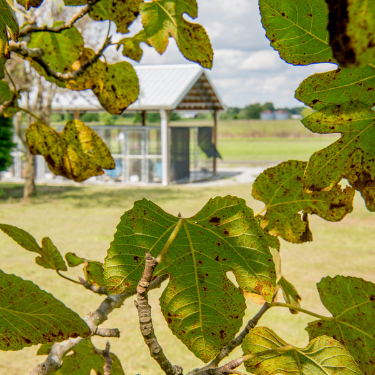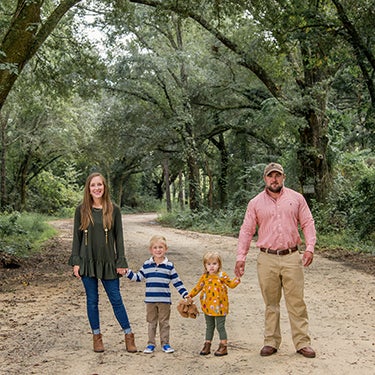 View All Articles