Lori Cannon Joins Southwest Georgia Farm Credit as Loan Administrator
BAINBRIDGE – Lori Cannon has joined Southwest Georgia Farm Credit as a Loan Administrator and will be working in the Association's Dawson office. Ms. Cannon will be responsible for maintaining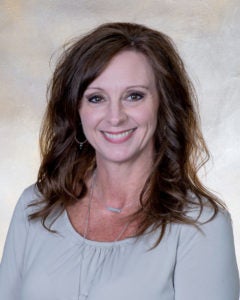 adequate oversight of all loan closing activities from the initial preparation and gathering of closing documentation, to the final stages of uploading the data into the Association's loan system.
"We are happy to welcome Lori to our team," said Mandy Johnson, Loan and Investment Administration/Compliance Director. "She brings valuable knowledge to her position and has the financial and analytical skills that will help our association continue to serve our clients."
Lori resides in Leesburg with her family.
Headquartered in Bainbridge, Georgia, Southwest Georgia Farm Credit supports farmers and farm businesses, as well as rural property owners, providing safe, sound, dependable financing. The association is part of the Farm Credit System, a nationwide network of agricultural and rural lending institutions cooperatively owned by their borrowers. Farm Credit helps maintain and improve the quality of life in rural America and on the farm, through its constant commitment to competitive lending and expert financial services.
View All Articles