Important Aspects of a Real Estate Contract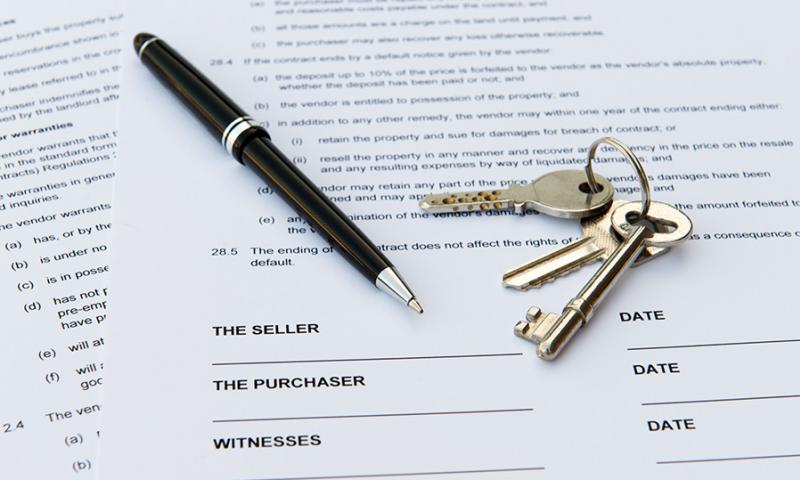 As a mortgage loan originator, I've helped hundreds of clients with financing the purchase of their home. And through the years, I've found that many buyers are overwhelmed and confused by their real estate contract. There are several important aspects that a buyer should always include in their purchase contract.
The finance terms will detail several things, including that your offer is contingent upon obtaining financing. This is one reason it's beneficial to get pre-approved for your mortgage and know exactly how much home you can afford before making an earnest money deposit that you could potentially lose. If you need to obtain a certain type of loan, like FHA or VA, or if you're paying cash, be sure that's clearly stated.
And in regard to earnest money, make sure it's given to a reputable third party, such as a well-known real estate brokerage, legal firm, escrow company or title company. Your contract should detail how your earnest money will be handled and if you'll be able to get a refund should the sale not go through.
Know exactly how much home you can afford before making an earnest money deposit that you could potentially lose.
Many times a buyer will ask the seller if they'll pay part or all of the closing costs. If that's the case, the contract should detail the request as either a specific dollar amount.
In the sales contract, a due diligence period is added to give you time to get a home inspection, pest inspection, etc. If there are repairs or other issues that you cannot work out with seller, then you can withdraw your offer. Also, USDA and FHA loans require things like peeling paint and rotten wood to be repaired before they will close your loan.
If there are appliances and fixtures in the home that you'd really like to keep, then specify these in the purchase contract and don't rely on verbal agreements. However, items that are considered personal property should be written on a separate contract or if in the sales contract, need to state that no monetary value was given to the items in the sales price. This would not apply to items like stove, refrigerator, dishwasher that are considered part of the home.
One of the main components of a real estate contract is the closing date. Typical time frames range from 30 to 60 days, but the exact time is dependent upon obtaining all of the necessary paperwork and funding the purchase. Another thing to consider is a provision for an extension of the closing date if needed – if you're moving or changing jobs, or perhaps have a remaining period of time on a current lease.
Finally, if you own your current home and plan to use the funds from selling it to purchase your new home, you'll need to make your purchase offer contingent on your home selling. And you'll need to specify a time period, like 30 or 60 days.
While real estate contracts are generally standardized, your real estate agent will work with you to ensure that you don't overlook any of the details discussed above. By educating yourself about the important aspects of your real estate contract, you'll understand how better to protect your interests during the process.
View All Articles