Home Ownership is More Important Than Ever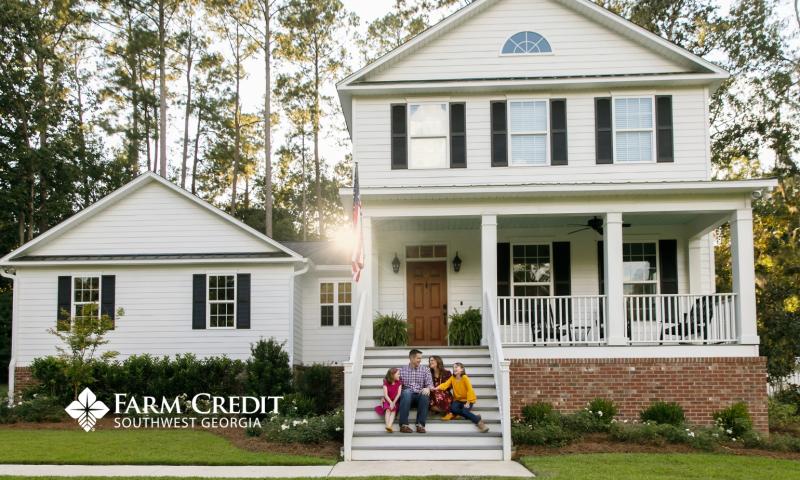 You've watched your 401k take a nosedive, and your landlord is increasing your rent. It's time to re-evaluate.
Despite the fact that interest rates have risen in the past few months, there is no better time than now to stop paying someone else's mortgage, and pay your own, instead.
"The reality is that real estate is considered a sound investment, and allows you to build wealth for the future," said Jordan Gilbert, a Residential Loan Officer with Southwest Georgia Farm Credit Home Loans. "Ultimately, owning your own home can create greater financial stability for you and your family, while you put down roots. It can be both a financial, and an emotional win for the homebuyer."
Gilbert explained that rental costs have increased across the United States since 2017 at about 5.77% each year. In Georgia, the average rent change between 2021 and 2022 was almost 15%.
"Consider that the average monthly cost of a two-bedroom apartment increased from $1093 to $1,203," Gilbert said. "That difference has to come out of your monthly budget. And while it's keeping a roof over your head, you're not building any equity for yourself. You could be doing both with home ownership."
Get Started:
Check your credit score to understand if you are able to secure a home loan

Determine how much you can afford. You can work with a Southwest Georgia Farm Credit Home Loan specialist to get pre-approved today

Ask for referrals to a real estate agent who can help you start looking for a home that fits your needs

Consider a fixed-rate loan, so that your interest rate will not vary
A good rule of thumb when considering your budget is to not exceed 29% of your gross monthly income for your mortgage payment, including principal, interest, taxes, insurance and homeowners association dues. Some lenders call it the 29/41 rule—the first number, 29, represents your housing expense ratio. The 41 represents your total DTI (Debt to Income ratio) after all your other debts are added.
Our Expert Team 
Need help getting started? Southwest Georgia Farm Credit Home Loans has the experts ready to get you pre-qualified and started on your home buying journey today. Call 229-493-0921 or Apply Online!

View All Articles