Home Inspiration: Porch Pride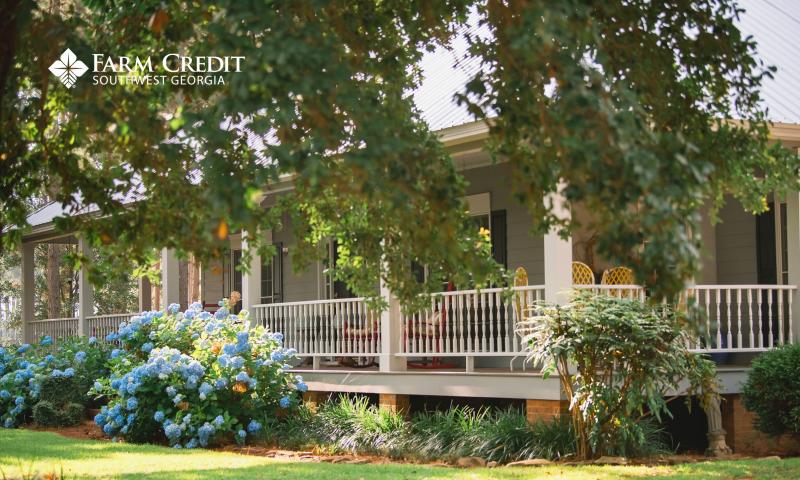 Is there anything more inviting than a home with a covered porch and two rocking chairs by the door?  Not in the South. 
But these days, porches have taken on a whole new meaning. Think of it as a silver lining in the pandemic, as we expand our living spaces to include the great outdoors. To learn just what goes into these coveted spaces,we visited with a few SWGA homeowners known for having enviable porches.
PORCH WITH A VIEW
Rita Griffin admits that her husband Henry wanted the home they named "Ocala House" for the land it sits on. She laughs, "He cannot get his hands on enough land." But when she saw the porch-wrapped, plantation-style home that a Frenchman built for his vacation getaway, she knew it had a higher calling.
The Griffins have never lived in the 4,000 sq. ft. Leesburg home, but started using it for family gatherings, including a niece's wedding in 2008. That grew into its current purpose as a bride's best friend. The soon-to-say "I do" gals are in awe when they drive up to the "big, opulent, southern charmed house," says Lori Hinson, with Quail's Nest florist in Albany. Hinson works with the brides and Quail's Nest owner Charlotte Faircloth manages the venue.
When it first comes into view, you can't help but think the Ocala House was designed around the porches; that's all you see. There's an open, covered porch on the lower level (with rocking chairs—of course—painted a sleek black), plus a screened wraparound porch on the second story. The downstairs porch offers a picturesque backdrop for the ceremony with its brick paver floors, lofty ceiling and expansive front lawn. Upstairs is the bridal suite. "There's a porch swing and wicker chairs," Hinson says, "and brides tell us, 'We can have our mimosas up here.'" The natural wood floors are inviting to bare feet and girls often pose for pictures on the swing, dressed in matching bathrobes with their freshly painted faces and eye-catching updos.
Hinson says they'll often fling open the French doors to catch the breeze and enjoy the view of the rolling pastureland dotted with Will-Mil Farms' purebred Angus cattle. "It's very serene and secluded," she says. Privacy is assured.
WRAP IT AROUND
About 12 years ago, Jeff and Cindy Erickson purchased 200 acres near the town of Parrott that included a working pecan orchard. Their primary residence is in Central Florida, but they were planning ahead for retirement. Cindy Erickson says they found a house plan and worked with a designer to make a few modifications. Their biggest priority? Porch space. It was completed in 2018. "We kind of built this house around that porch," Erickson says. "It's where we spend a lot of our time. We eat lunch out there and have coffee out there," sometimes on the swing.
Their covered screened porch runs from one end of the house to the other and you can access it from\ all rooms. "We're outdoorsy people," she says, and their porch provides a seamless transition from the indoors out. Since the couple are still working and mostly come for long weekends, they've left much of the landscaping around the home natural. "The less time we have to spend on a lawn mower and using a weed wacker, the better," she says.
Their porch is less traditional and more functional, but still welcoming. The flooring is not made of laminate, it is made from a composite decking material that is mostly maintenance free—no sanding, staining or painting. Just soap and water clean-up. Another one of the reasons we chose it. There are a range of seating choices, including a dining table, and overstuffed cushion chairs assembled around a raised hearth. The fireplace is double-sided—the living room and porch share a chimney—and there's a big screen TV overhead. Fans dot the porch's ceiling, keeping it breezy. "We love to entertain out there," Erickson says. "When we have our friends and neighbors over for get togethers in the evening, we're able to open all the doors and there's plenty of seating. It's nice."
PORCH PERSONALITIES
Al Breedlove remembers the day his wife Nell called him at the farm. "I have the lawn mower parked where I want to build our home," she told him. It was right in the middle of the pine forest she planted herself.
They finished that home in the late spring of 2002. It now sits nestled among scattered loblollies, flanked by gardens and a chicken coop with a nearby pond visible through the trees.
The home itself is traditional and southern with much of its square footage provided by porches. Their front porch is framed by whimsical garden statues and blue hydrangeas. And there's a spray of red provided by—you guessed it—rocking chairs. The Breedloves' home also has two back porches separated by a closed-in sun porch. And a stone pool is a focal point in the heavily landscaped backyard. It overflows with color, petals, greenery, statues and garden ornaments, curiosities no doubt, collected during Nell's work as an antique dealer. She's really an artist, her husband insists, and his wife doesn't deny it.
In the back yard, there's also a pool house with floor to ceiling windows and concrete floors that makes it feel very much a glamorous porch in its own right. The couple say that's their "staycation" getaway on weekends. According to Nell, they "check into the pool
house on Friday and date 'til Sunday."
The porches and the gardens they inspired has served as the couple's sanctuary. It was even the backdrop for celebrating their 50th wedding anniversary in 2018; they renewed their wedding vows in the garden. "I have always admired porches and wanted a home with lots of porches," Nell says. And she ponders out loud whether she's built too many. Asked if there was such a thing as too many porches in the South, she pauses just long enough for her husband to answer, "There is when you have to clean 'em!"
MAKING YOUR DREAM PORCH A REALITY
At some point along the way of designing your porch, patio or other home renovation project, you're going to ask yourself, "How am I going to pay for this?"
We asked SWGA Farm Credit Mortgage Originator, Jordan Gilbert, what she is seeing and how others are doing it. Here's what she shared.
"Last year, when interest rates dipped, many people used the equity in their homes to build pools," or other improvements, Gilbert says. "What we're seeing this year is people combining their first mortgage and HELOCs in a refi." Through refinancing, customers are often able to get cash out and still come out with a lower monthly payment, she says. "In a cash out, you're paying two or more liens off and consolidating debt," she explains further. "Or, you're paying one lien off and getting additional cash out."
What is better, SWGA Farm Credit's criteria is different than a commercial bank, which can work in your favor. So, how do you get started? If you already work with a SWGA Farm Credit Relationship Manager, they can help.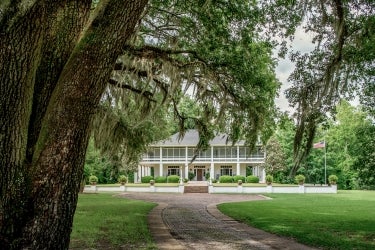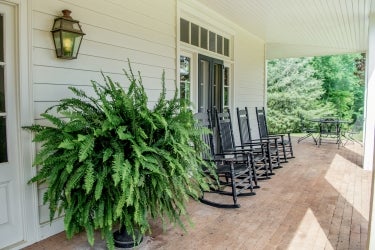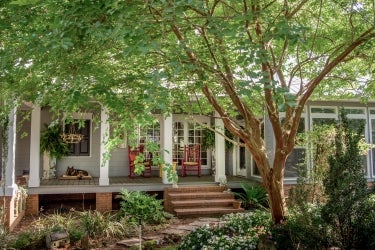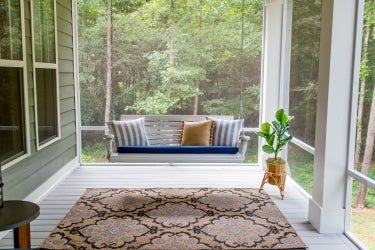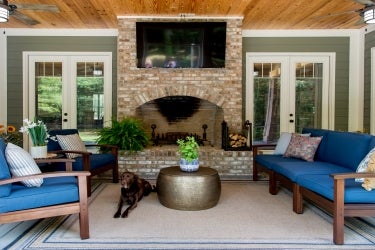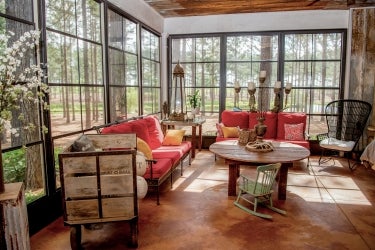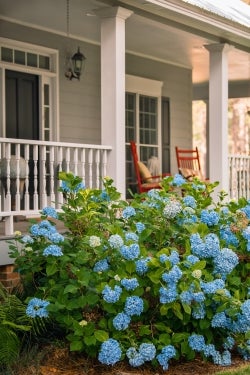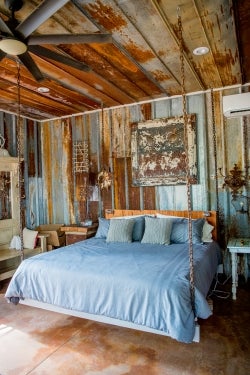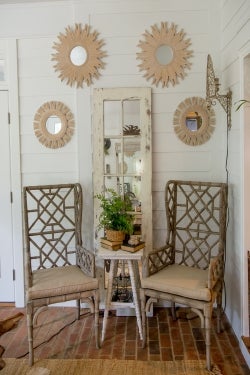 View All Articles