Holidays @ Home With Michelle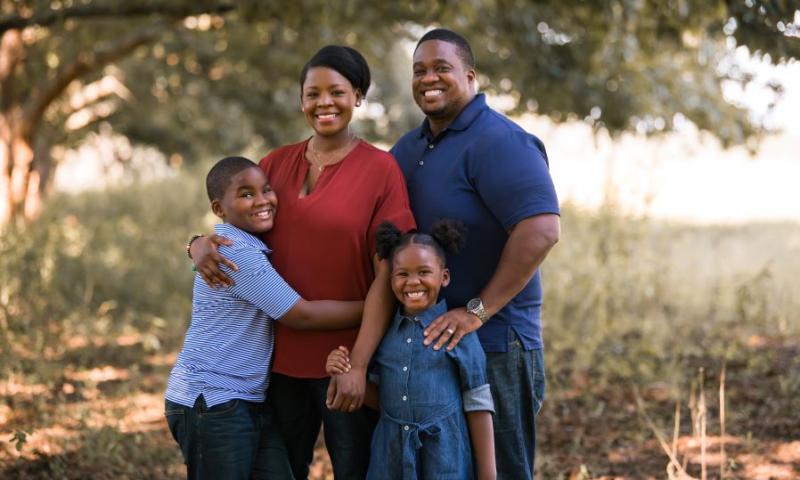 Despite the lingering humidity of summer, an occasional fall breeze perfumed with peanut dust from the nearby fields brings a desire to put a wreath on one's door and light a pumpkin spice candle. Say what you will about us Southerners, but we believe that decking the halls early with autumn décor will surely bring cool crisp days and old fashioned football rivalries with it.
During these uncertain times, we all long for something to look forward to. Thankfully, a new season of harvest and change is upon us. And in the South, you won't find many more tethered to holiday tradition, crafting, baking, sharing, and gathering.
As you embark on this new season, Michelle (our lifestyle and garden expert), is back to share what holidays are like at the Burke home and to ignite the campfire flames and spirit of the season within you.
"Explore Georgia and Georgia Grown are great sites to find those incredible Fall u-pick produce operations, apple orchards, corn mazes, campsites, and pumpkin patches," said Michelle. "We purchase larger pumpkins to carve with Nana and smaller ones to paint. The Georgia National Fair is also a staple on our bucket list — I can already taste the funnel cakes!"
"As Thanksgiving approaches, I put my stovetop and oven to the test, allowing for the kids to make small messes in the kitchen. It is such a generational blessing to pass down age-old casserole, pie, and soup recipes. And I would be amiss not to mention the sweet treats and gallons of hot chocolate we consume. I love memories made and savored in the kitchen. After all, it's the greatest gifts that never get wrapped in paper."
Michelle harvests the last of her garden sweet potatoes and herbs before the hard frosts. After which, she welcomes a more quiet and dormant garden. Being the herbalist she is, she also collects and orders elderberries online to prepare for the sniffling noses sure to come. Hard to find on the shelves in the pharmacy during cold and flu season, Michelle's elderberry syrup recipe is a welcomed home remedy for our readers.
"Elderberries are packed with antioxidants and vitamins! They are believed to boost your immune system and tame inflammation. However, it is important to only pick fully ripe berries and remove the stalks and leaves as they can be poisonous. American elderberries do favor a Georgia climate and are known to be drought and winter-tolerant. When I can't get my hands on locally grown berries, I purchase them from Frontier Co-Op"
Elderberry Syrup
• ¾ cup of dried elderberries 
• 3 cups of water
• 2 Cinnamon sticks 
• 2 Echinacea tea bags 
• 1 cup of raw honey (local is best)
Directions:
1. Bring all ingredients except honey to low boil uncovered for 45 min or until reduced.
2. Turn off heat and use a masher to mash all nutrients out of elderberries.
3. Allow mixture to cool.
4. Once cooled, strain the mixture through a mesh sieve or cheesecloth.
5. Add honey and mix well.
6. Pour into an airtight container.
7. Store in the refrigerator for the season (2-3 months).
8. Take a tablespoon daily or as needed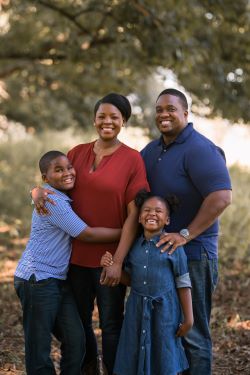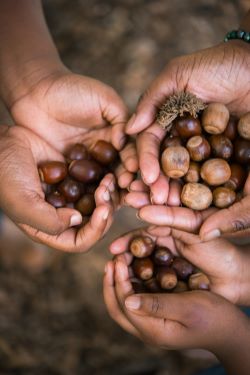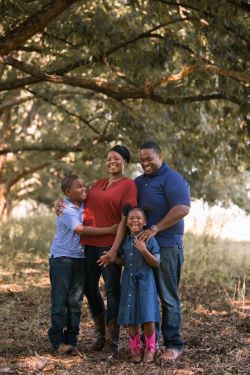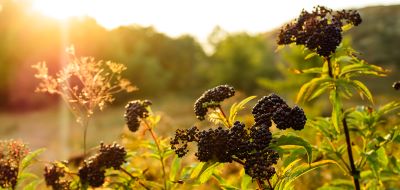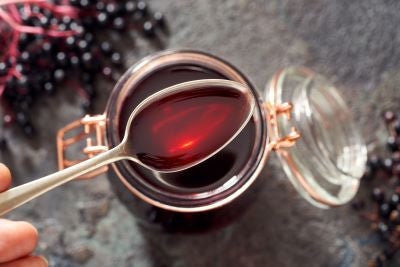 View All Articles