Here We Grow: Episode Three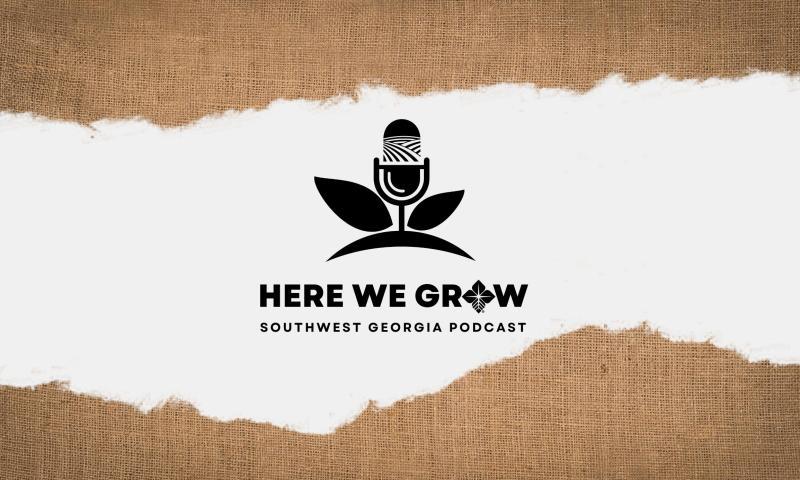 EPISODE THREE:  resources for young, beginning, & Small farmers
Here we grow again with Episode Three of Southwest Georgia Farm Credit's Podcast, Here We Grow.  Our host welcomes a lineup of seasoned industry experts willing to share their knowledge and insights with young, beginning, and small operation farmers.  On this episode we present commentary from Van McCall, Lindsey Hayes, and Tarrell Bennett.
Van McCall is an ordained minister and retired ag lender from Denton, Georgia.  He is a graduate of the University of Georgia Bankers School of Agriculture and Bankers School and has recently retired after a 36+ year career with the Farm Credit System.  He is the past President of the University of Georgia College of Aquiculture and Environmental Sciences Alumni Association and is past Chair of the UGA CAES Dean's Advisory Council and Advancing Georgia Leaders in Agriculture and Forestry.  His company, VM, LLC works to provide business management education for young, beginning and small farmers via the AgAware program, agricultural advocacy work and speaking services. 
Lindsey Hayes was born and raised in Decatur County.  She is third generation farmHer and mother of four.  Lindsey attended both ABAC and Georgia Southern University. Lindsey has served as the Decatur County Extension Office Agent for 16 years.  In addition to her Extension role and responsibilities, she has served as the 4-H Youth Development Agent for 16 years. 
Tarrell Bennett was born and raised in Grady County, Georgia to a sharecropper family.  He now resides in Decatur, County where he has worked as an agricultural lender for 50 years.  He is the Chief Lending Officer at Southwest Georgia Farm Credit.  In total, Tarrell has farmed peanuts, cotton, and corn and raised cattle for 60 years. Tarrell and his wife also raised two daughters and now enjoy spending time with their twin grandsons. 
Southwest Georgia Farm Credit is an equal opportunity lender.  NMLS 691477.  The views and opinions expressed are those of the guest speakers and do not necessarily reflect the policy or position of Southwest Georgia Farm Credit or the Farm Credit System.  No information contained in this podcast shall constitute financial, investment, legal, and/or other professional advice.  For questions about the podcast, please contact Southwest Georgia Farm Credit Marketing Manager, Anna Kinchen, at 229-493-0921 or Info@SWGAFarmCredit.com.
Read a full transcription of Episode Three. 

ABOUT OUR PODCAST
Welcome to Here We Grow, a grassroots podcast by Southwest Georgia Farm Credit focused on education and inspiring growth down on the farm, at home, and in rural communities.
We hope to take our listeners beyond the scope of agriculture and into the real-life stories and conversations taking place in Southwest Georgia.  Whether you are farmer or farmHER, agvocate, land lover, or southern dweller, we have industry experts and homegrown leaders ready to share their knowledge with you.   Each podcast contains industry insights, advice, and resources for your agribusiness and rural living toolbox.  If you are seeking information and understanding on topics like agronomy, farm equipment, financing, equipment, or homes with acreage, our show is for you!
New episodes will be released every month.  Find us and subscribe on your favorite podcast app and make sure to follow us on social media for release dates along with other industry resources and news.  
Thanks for listening!



View All Articles