Here We Grow: Episode Six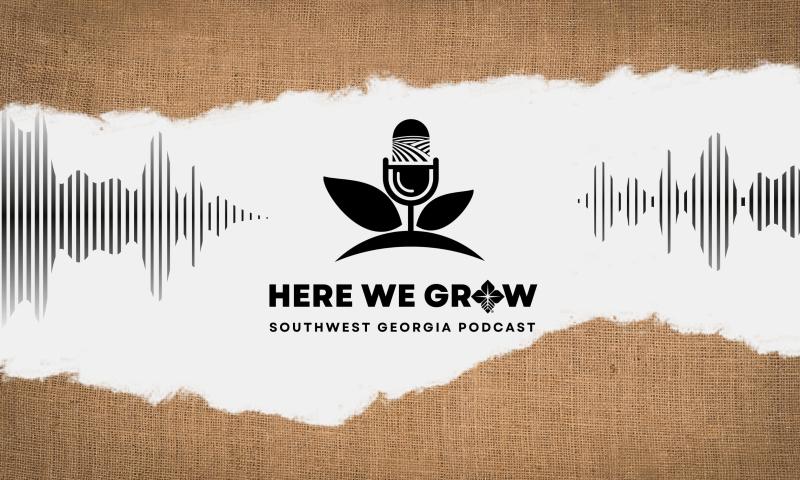 Episode Six: Urban Farming, Agtivism & Ag Education
Here we grow again with Episode Six of Southwest Georgia Farm Credit's Podcast!  Our host, Billy Billings, welcomes a cohort of expert guests taking time out of their busy schedules to share their experiences promoting the great industry of agriculture in the communities and classrooms across Southwest Georgia.   This episode features commentary by Andrew Thoron, Megan Verner, and Fredando Jackson.
Andrew Thoron is the Department Head for the Agricultural Education and Communication Department at Abraham Baldwin Agricultural College.   His research expertise is in the areas of teaching and learning and he is a founding member of a Multistate Research project that focuses on STEM emphasis in school-based agricultural education.  Andrew has a Bachelors in Agriculture with an emphasis on Agriculture Education from Illinois State University, a Master of Science in Agriculture Education from the University of Florida, and a Ph.D. in Agriscience and Teacher Preparation from the University of Florida. 
Megan Verner graduated from New Mexico State University with a bachelors in Agricultural business and economics, and minor in Marketing. She currently teaches agricultural business at Commodore Conyers College and Career Academy in Albany. Mega is also the Office Manager for her husband's farm equipment dealership, Elite Ag. Along with her husband, Megan owns VF Livestock, a seed stock operation for Angus and Herefords.
Fredando Jackson has worked in agricultural outreach to low-income communities and food production for more than a decade.  His was named the 2019 Farmer of The Year by the Georgia Department of Education and continues to serve the Dougherty County School System's nutrition program through 200 interactive teaching gardens throughout the county.  As Executive Director of Flint River Fresh, Mr. Jackson actively manages and provides technical assistance for a combined total of four acres of urban farms, 237 garden beds, 3/4 acre of urban orchards in Colquitt, Dougherty, and Sumter Counties.  His passion for turning green spaces into food spaces motivates him to cultivate relationships around community gardening and urban farming, focusing on conserving natural resources.
Southwest Georgia Farm Credit is an equal opportunity lender.  NMLS 691477.  The views and opinions expressed are those of the guest speakers and do not necessarily reflect the policy or position of Southwest Georgia Farm Credit or the Farm Credit System.  No information contained in this podcast shall constitute financial, investment, legal, and/or other professional advice.  For questions about the podcast, please contact Southwest Georgia Farm Credit Marketing Manager, Anna Kinchen, at 229-493-0921 or Info@SWGAFarmCredit.com.  Please visit our website to learn more at www.SWGAFarmCredit.com.
Read a transcript of this episode.
Our Speakers




View All Articles