Here We Grow: Episode Seven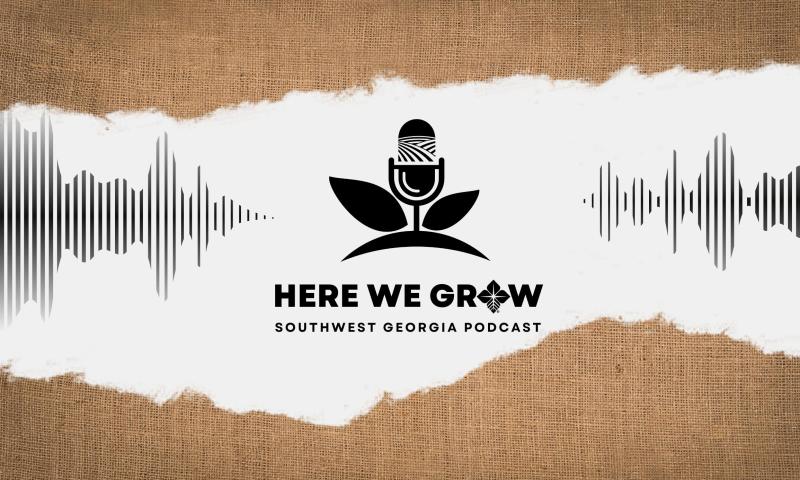 Episode Seven: Southern Architecture, Rural Living, & Home Financing
Episode Seven's theme is the belief that there is truly no place like HOME for the holidays! Host Billy Billings, a Relationship Manager with Southwest Georgia Farm Credit, welcomes co-host Jordan Gilbert, along with guest speakers, Natalie Kirbo and Brandon Godwin.  If you're asking Santa for a new key under the tree, a historic home renovation, or a custom home build this Christmas and into the New Year, today's experts have prepared some great content just for you!    Learn about the joys of rural living, timeless architecture, buying your first home, rehabbing a historic home, and building your dream home on this episode!
Jordan Gilbert: A native of Bainbridge, GA, Jordan joined the Association in 2017. She assists clients with navigating the home buying process from start to finish, including the origination of residential mortgages for purchase or refinance. Jordan has extensive sales and customer service experience, and provides a wealth of knowledge about the local housing market, as well as how Farm Credit does business throughout the area. Jordan is passionate about educating her clients on all the home loan options, and explaining the pros and cons of each. There's nothing more satisfying to her than seeing a happy customer find a home they love and can grow their family in.
Natalie Kirbo: In a past life, Natalie practiced law in a corporate setting before shifting gears and becoming a real estate agent at Premier Group Realty in 2019. There, and as Good Morning Bainbridge, a brand she began back in 2014, she is an active REALTOR®, an Airbnb Superhost, and rehabilitates historic homes downtown, both as rental property and for sale. She lives downtown in a 1906 Folk Victorian renovation project with her husband Wheat, children Adella and Beau, their three dogs and flock of backyard chickens. She is a believer in historic preservation, a sense of community, and a slower way of living. 
Brandon Godwin:  A native of Thomasville Ga, Brandon is a passionate artist, architect & outdoorsman who also enjoys various competitive sports while playing the piano when he has time. Brandon attended Southern Polytechnic State University, Atlanta, Ga where he obtained a professional degree in architecture. He is licensed in 6 states, practicing architecture all over the country; ranging from Los Angeles to Sea Island. He is also a licensed contractor and develops his own real estate investments. His architecture firm specializes in custom higher end residential, historic preservation and small-mid size commercial architecture. His passion for South Georgia and North Florida has kept him close by to live and work, hoping to keep the area vibrant and fresh for the future generations.
Southwest Georgia Farm Credit is an equal opportunity lender.  NMLS 691477.  The views and opinions expressed are those of the guest speakers and do not necessarily reflect the policy or position of Southwest Georgia Farm Credit or the Farm Credit System.  No information contained in this podcast shall constitute financial, investment, legal, and/or other professional advice.  For questions about the podcast, please contact Southwest Georgia Farm Credit Marketing Manager, Anna Kinchen, at 229-493-0921 or Info@SWGAFarmCredit.com.  Please visit our website to learn more at www.SWGAFarmCredit.com.
Our Speakers



View All Articles