Here We Grow: Episode One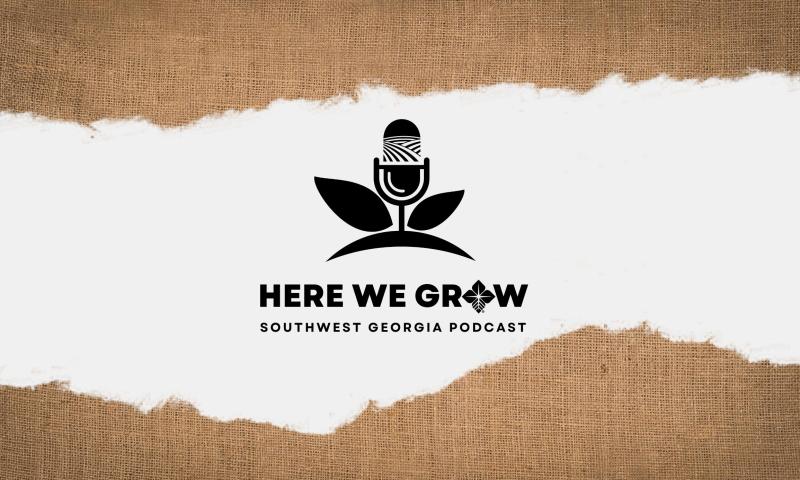 ABOUT OUR PODCAST
Welcome to Here We Grow, a grassroots podcast by Southwest Georgia Farm Credit focused on education and inspiring growth down on the farm, at home, and in rural communities.
We hope to take our listeners beyond the scope of agriculture and into the real life stories and conversations taking place in Southwest Georgia.  Whether you are farmer or farmHER, agvocate, land lover, or southern dweller, we have industry experts and homegrown leaders ready to share their knowledge with you.   Each podcast contains industry insights, advice, and resources for your agribusiness and rural living toolbox.  If you are seeking information and understanding on topics like agronomy, farm equipment, financing, equipment, or homes with acreage, our show is for you!
New episodes will be released every month.  Find us and subscribe on your favorite podcast app and make sure to follow us on social media for release dates along with other industry resources and news.  
Thanks for listening!
EPISODE ONE:  Introduction to Farm Credit & Georgia Agriculture Overview
On this first episode, our host, Billy Billings, welcomes CEO and President of Southwest Georgia Farm Credit, Paxton Poitevint, and Georgia Ag Commissioner, Gary Black. 
Gary W. Black serves as the 16th Commissioner of Agriculture in Georgia's history. Currently in his third term, Commissioner Black has served in various leadership positions during his 40-year career in Georgia agriculture extending from the Georgia Farm Bureau to the Georgia Agribusiness Council.  Black is a graduate of the University of Georgia College of Agricultural and Environmental Sciences, and a past president of the college's alumni society. He currently serves on advisory committees for the United States Department of Agriculture, Environmental Protection Agency and the Export Import Bank of the United States. Under his leadership, Georgia Department of Agriculture divisions for information technology, animal health, homeland security and food safety have garnered national acclaim.
Southwest Georgia Farm Credit is an equal opportunity lender.  NMLS 691477.  The views and opinions expressed are those of the guest speakers and do not necessarily reflect the policy or position of Southwest Georgia Farm Credit or the Farm Credit System.  No information contained in this podcast shall constitute financial, investment, legal, and/or other professional advice.  For questions about the podcast, please contact Southwest Georgia Farm Credit Marketing Manager, Anna Kinchen, at 229-493-0921 or Info@SWGAFarmCredit.com
Read a transcript of this episode.
EPISODE ONE GUEST SPEAKERS




View All Articles