Here We Grow: Episode Nine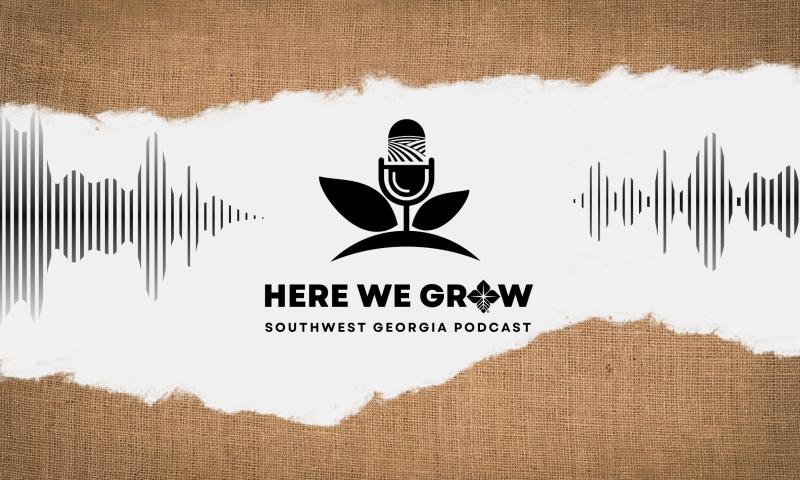 Episode Nine: Branding & Marketing for Your Farm
On this episode, co-hosts Billy Billings and Anna Kinchen welcome guest speakers to discuss branding and marketing for ag related or agritourism businesses, learning how to tell your farm's story with captivating content, and creating meaningful partnerships and collaborations to increase your visibility and exposure.  This episode features commentary by Cheryl Smith, Laura Rotroff, and Kristen Traugh. 
Southwest Georgia Farm Credit is an equal opportunity lender.  NMLS 691477.  The views and opinions expressed are those of the guest speakers and do not necessarily reflect the policy or position of Southwest Georgia Farm Credit or the Farm Credit System.  No information contained in this podcast shall constitute financial, investment, legal, and/or other professional advice.  For questions about the podcast, please contact Southwest Georgia Farm Credit Marketing Manager, Anna Kinchen, at 229-493-0921 or Info@SWGAFarmCredit.com.  Please visit our website to learn more at www.SWGAFarmCredit.com.
Read a transcript of this episode. 


Our Guest Speakers
Cheryl Smith is a native Georgian, born in Atlanta, and currently serves the Georgia Department of Agriculture and Georgia Grown as the Agritourism Manager.  She attended Clemson University where she graduated Summa Cum Laude with a degree in Parks, Recreation and Tourism Management.  Cheryl has been with the Georgia Department of Agriculture's Marketing Division since 2019 overseeing the Agritourism Signage Program as well as working with the Georgia Grown members.  Prior to her current role, Cheryl was with the Georgia Department of Economic Development since 1988 as Tourism Project Manager for the 17-county, Northeast Georgia Mountains Travel Region.
Laura Rotroff is the Vice President of marketing for Kelly Products, an agribusiness company with consumer product brands in Food, Wellness, and Outdoor/Active Lifestyle and business consulting services and manufacturing, located in Covington, GA. In her role, Laura oversees marketing strategy, budgets, talent, and marketing technology. 
Kristen Traugh is a first-generation farmer who got her start in Early County Georgia. She grows cotton, corn and peanuts there and has built a social media presence from sharing the realistic side of this lifestyle, misadventures included. She is also a writer for Growing America and our very own publication, Wiregrass Land and Living Magazine. 
Anna Kinchen is a South Georgia native with family ties to agriculture. She is a graduate of Savannah College of Art & Design and is the Marketing Manager for Southwest Georgia Farm Credit, Editor of Wiregrass Land & Living Magazine, and Producer of this podcast, Here We Grow.  




View All Articles