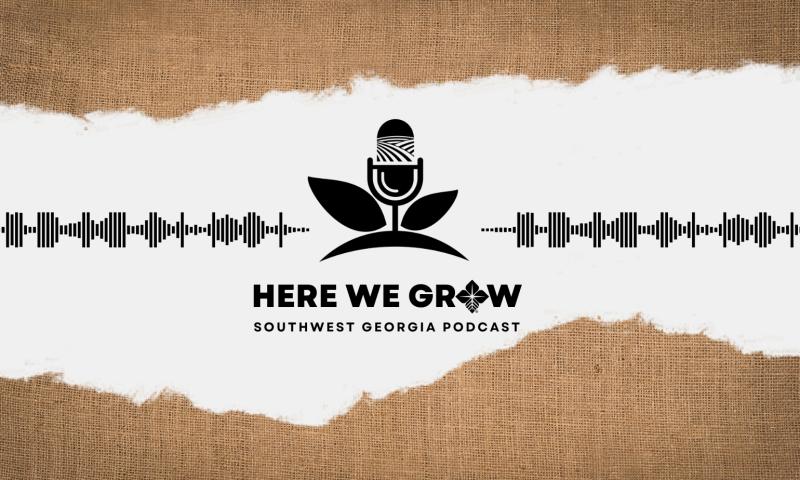 Episode 20: Land, Recreational Properties, & Hunting Opportunities in Southwest Georgia
On episode 20 of HERE WE GROW, Relationship Manager Brant Harrell welcomes a fantastic lineup of experts willing to share their knowledge on land, recreational properties, and hunting opportunities in Southwest Georgia. This episode features commentary by Vince Barfield, Cole Barfield, and Brian Dean. 
Vince Barfield: Vince is the Broker and Owner of Barfield Auctions, Inc. and is licensed in 5 Southeastern States (Georgia, Alabama, Florida, South Carolina and Mississippi). Vince is also a state registered real property appraiser in the State of Georgia. 
Cole Barfield: Cole is an Associate Real Estate Broker with Barfield Auctions, Inc. and has been in the real estate business for over 20 years. Cole also owns a solo law practice located in Cuthbert, Ga, where he specializes in real property law and estate matters. 
Brian Dean: Brian is a 6th generation farmer in Decatur County who grows cotton, corn, soybeans, and peanuts. His operations span overs 4,000 acres. In 2013 he started bagging quality wholesale corn for deer and other wildlife purposes. 
Southwest Georgia Farm Credit is an equal opportunity lender. NMLS 691477. The views and opinions expressed are those of the guest speakers and do not necessarily reflect the policy or position of Southwest Georgia Farm Credit or the Farm Credit System. No information contained in this podcast shall constitute financial, investment, legal, and/or other professional advice. For questions about the podcast, please contact Southwest Georgia Farm Credit Marketing Manager, Anna Kinchen, at 229-493-0921 or Info@SWGAFarmCredit.com. Please visit our website to learn more at www.SWGAFarmCredit.com.



View All Articles