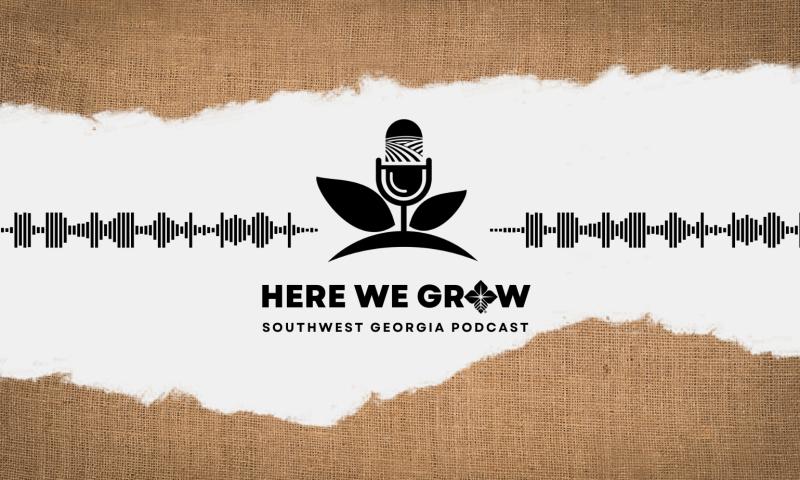 Episode 16: LMC manufacturing & American peanut growers group
On Episode 16, Southwest Georgia Farm Credits welcomes Marcus Carter, President and CEO of LMC Machine Manufacturing, and Neal Flanagan, President and CEO American Peanut Growers Group, LLC, to discuss technology and agribusiness advancements taking place in Southwest Georgia! 
Lewis Marcus Carter III (Marcus) is the fourth generation President/ CEO and Owner of LMC. Marcus oversees the operations of LMC Donalsonville, LMC AG Albany, and LMC Canada. Marcus and his team have developed and engineered processing plants around the globe, while also specializing in the manufacturing of separation equipment for peanuts, tree nuts, and other agricultural products that eventually become food ingredients or seeds. Marcus has a passion for building relationships with customers and ensuring that the solutions LMC provide are the best available.
Neal Flanagan is the President & CEO of American Peanut Growers Group, LLC, otherwise known as APGG in Donalsonville, Georgia.  Neal has been in his role with APGG since 2017.  Prior to his role with APGG, he was in charge of Sales for Brooks Peanut Company in Samson, AL which later became part of the global ag conglomerate, Olam.  Neal is a graduate of the University of Georgia in Agribusiness.  Neal is most proud of all that American Peanut Growers Group has accomplished since its inception in 2003 and during his tenure for the last 6 years. 
Southwest Georgia Farm Credit is an equal opportunity lender. NMLS 691477. The views and opinions expressed are those of the guest speakers and do not necessarily reflect the policy or position of Southwest Georgia Farm Credit or the Farm Credit System. No information contained in this podcast shall constitute financial, investment, legal, and/or other professional advice. For questions about the podcast, please contact Southwest Georgia Farm Credit Marketing Manager, Anna Kinchen, at 229-493-0921 or Info@SWGAFarmCredit.com. Please visit our website to learn more at www.SWGAFarmCredit.com.
OUR SPEAKERS




View All Articles