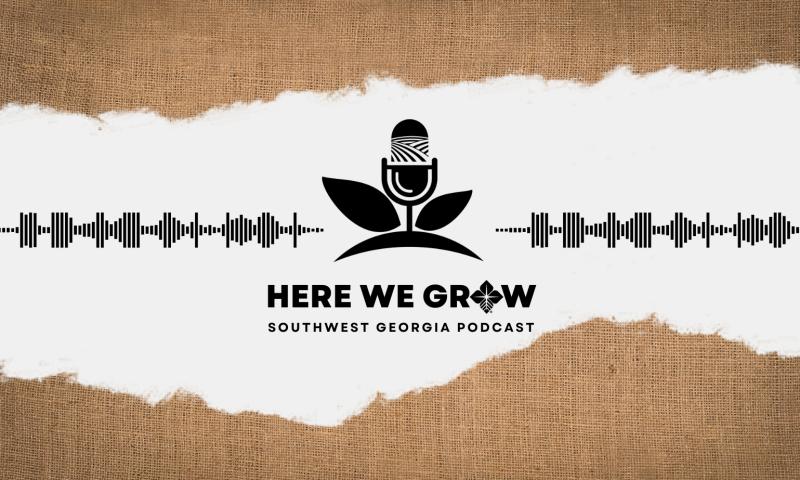 EPISODE 15:  2023 Ag Outlook with Tyler Harper and Sam Watson
Episode 15 of HERE WE GROW welcomes Ag Commissioner Tyler Harper and Senator Sam Watson to the podcast to discuss their newly elected roles, challenges facing farmers, and a 2023 overall outlook on the agriculture industry.        
Ag Commissioner Tyler Harper: Tyler Harper is a 7th generation farmer, small business owner, former State Senator, and the 17th Agriculture Commissioner of the State of Georgia. Tyler lives in Ocilla and is a lifelong resident of South Georgia. He graduated from the University of Georgia with a bachelor's degree in Agricultural Engineering and has an associate's degree in agriculture from Abraham Baldwin Agricultural College.
He is an active member in his local community and has helped lead organizations across the state - from his local rotary club, to the Georgia Young Farmers Association, among numerous others, including serving as the past Chair of the Southern Legislative Conference's Agriculture and Rural Development Committee. When he isn't serving the state as Agriculture Commissioner or working on his farm, you can find Tyler enjoying the outdoors, cheering on the Georgia Bulldogs, or at Satilla Baptist Church, where he plays in the band every Sunday.
Senator Sam Watson, was elected to serve the Georgia State Senate in January 2023. Sen. Watson serves the citizens of Senate District 11 which includes Brooks, Colquitt, Cook, Decatur, Grady, Seminole, and Thomas County, Georgia. Prior to his election to the Senate, Senator Watson served five terms in the Georgia House of Representatives representing House District 172.
Sen. Watson serves as a member of the Senate Committee on Economic Development and Tourism, the Senate Committee on Government Oversight, the Senate Committee on Science and Technology, the Senate Committee on State and Local Governmental Operations, and as Ex-Officio of the Senate Committee on Agriculture and Consumer Affairs.  
Southwest Georgia Farm Credit is an equal opportunity lender. NMLS 691477. The views and opinions expressed are those of the guest speakers and do not necessarily reflect the policy or position of Southwest Georgia Farm Credit or the Farm Credit System. No information contained in this podcast shall constitute financial, investment, legal, and/or other professional advice. For questions about the podcast, please contact Southwest Georgia Farm Credit Marketing Manager, Anna Kinchen, at 229-493-0921 or Info@SWGAFarmCredit.com. Please visit our website to learn more at www.SWGAFarmCredit.com.
Our Speakers




View All Articles