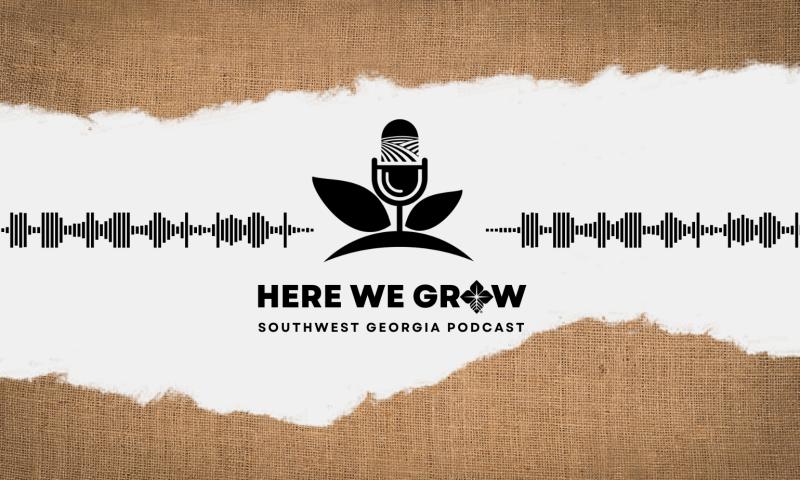 Episode 14 of HERE WE GROW is focused on the final step in a real estate transaction – the home closing process.  Closing on a home is the most rewarding part of the home buying experience! This episode features commentary by Mortgage Originator Alea Simmons, Home Inspector Scott Brinson, and Attorney Kevin Cauley.  They each share industry insights to help buyers arrive to the closing table confident and prepared. 
Alea Simmons is a Southwest Georgia Farm Credit Residential Loan Officer located in downtown Thomasville. She was born and raised in Cairo, GA and helps manage her family's tree farm. When she is not working, you can find her competing in various sporting competitions with her dogs.  To contact Alea, call 229-254-8383.
Scott Brinson is the owner of Apex South Inspections, a residential and commercial inspection company based out of Bainbridge, Ga. He and his wife Lindsay offer their services to Southwest Georgia and North Florida. Their use of cutting edge technology such as aerial drone, thermal imaging, and a crawl space robot help provide valuable information regarding the overall condition of the property for both clients and agents.  Contact Scott Brinson by calling 229-515-1170 or vising Apex South Inspections on social media. 
Kevin Cauley is the owner of McCollum, Rawlins & Cauley, LLC, with an office in Thomasville, Georgia.  Kevin has been practicing law throughout south Georgia since 1997.  His practice primarily focuses on residential, commercial, and agricultural real estate transactions, probate and small business issues. Contact Kevin Cauley by calling 229-378-4973.
Southwest Georgia Farm Credit is an equal opportunity lender. NMLS 691477. The views and opinions expressed are those of the guest speakers and do not necessarily reflect the policy or position of Southwest Georgia Farm Credit or the Farm Credit System. No information contained in this podcast shall constitute financial, investment, legal, and/or other professional advice. For questions about the podcast, please contact Southwest Georgia Farm Credit Marketing Manager, Anna Kinchen, at 229-493-0921 or Info@SWGAFarmCredit.com. Please visit our website to learn more at www.SWGAFarmCredit.com. 
Click here for a full transcript of the episode. 
Our Speakers




View All Articles