Gilbert Promoted to Senior Marketing Coordinator
BAINBRIDGE – Southwest Georgia Farm Credit has promoted Jordan P. Gilbert to Senior Marketing Coordinator. Mrs. Gilbert, who joined the association in May 2017, will be responsible for the tactical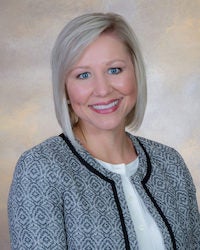 execution of projects that help grow the association. She will collaborate on all functions of marketing including internal and external communication, advertising, event planning, content development and business development.
Mrs. Gilbert has also spent time serving on several association committees' including: Organizational Health; Diversity and Inclusion Council; and Customer Experience. She also serves on the Memorial Hospital Foundation Board, and is a member of the board of directors for the Bainbridge-Decatur County Humane Society. Mrs. Gilbert is a graduate of Auburn University with a Bachelor's degree in Communication.
Headquartered in Bainbridge, Georgia, Southwest Georgia Farm Credit supports farmers and farm businesses, as well as rural property owners, providing safe, sound, dependable financing. The association is part of the Farm Credit System, a nationwide network of agricultural and rural lending institutions cooperatively owned by their borrowers. Farm Credit helps maintain and improve the quality of life in rural America and on the farm, through its constant commitment to competitive lending and expert financial services.
View All Articles