Five Reasons to Get Pre-Qualified For Your Home Loan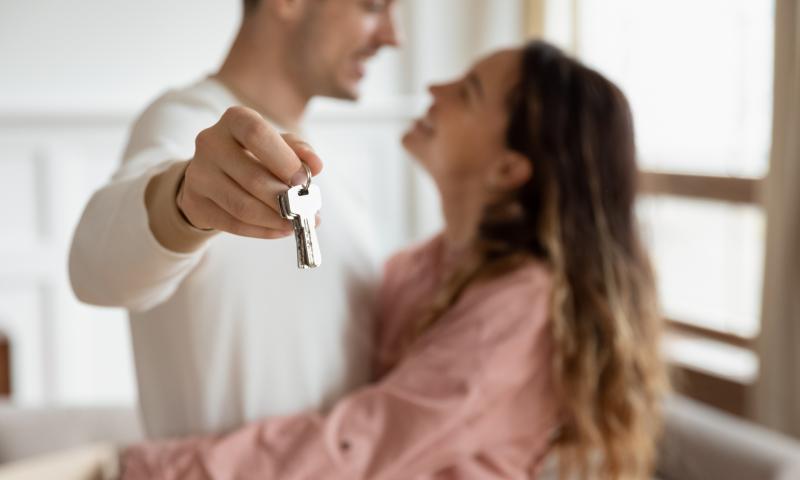 If you're a first time homebuyer excited about starting to check-out the market, or if you're ready to upsize or downsize, there are five key reasons you should think about getting pre-qualified for home financing today!
Getting Pre-Qualified for a home loan is an early step in your home buying journey. It simply means you're getting an estimate of what you might be able to borrow, based upon information you provide about your finances. Your lender will also check your credit. But no worries! A credit check to get pre-qualified is called a soft inquiry, and will not have a negative impact on your credit score. This is also a great opportunity to get to know your lender and understand the different mortgage options and what will work best for you.
"Understanding a client's needs and goals can help us connect them with the mortgage that will work best for them," said Jordan Gilbert, a residential loan expert with Southwest Georgia Farm Credit. "Our goal is to help you feel confident going out in the marketplace and finding the home you want and need."
Get Pre-Qualified today so that you can:
Be one step closer to home ownership – Getting pre-qualified gets you started on your home buying journey. You'll have your finances in order and ready to go when the right house comes along.

Know what you can afford – Your real estate agent, and the seller, will be counting on you to fulfill the terms of your contract. Know what you can afford when you meet with your real estate agent.

Be confident that you can obtain financing – A Pre-Qualification means you can look for homes with confidence, knowing that you are likely to be approved for permanent financing.

Be competitive in the marketplace--Know  that you can demonstrate creditworthiness to the seller for the purchase of the property.

Get to the closing table faster—Having your financing in place is a hurdle you won't have to jump when you find the perfect home!
"Ultimately, getting pre-qualified offers some peace-of-mind for a homebuyer," Gilbert said. "Not to mention, it's a significant competitive advantage when there are multiple offers on a property. Considering a Pre-Qualification letter is good for 120 days at Southwest Georgia Farm Credit, it provides ample opportunity to enjoy the house hunting process."
Ready to get started? You'll need to provide:
Income verification—pay stubs from the past 30 days

Employment information

Business Records if self employed

Bank Statements for the past two months—checking, savings, money markets, etc.

Other income sources, if you have any

A down payment gift letter, if applicable

A Driver's License or other form of ID
Our Expert Team 
Need help getting started? Southwest Georgia Farm Credit Home Loans has the experts ready to get you pre-qualified and started on your home buying journey today. Call 229-493-0921 or Apply Online!

View All Articles