Equipment financing is easy with Farm Credit Express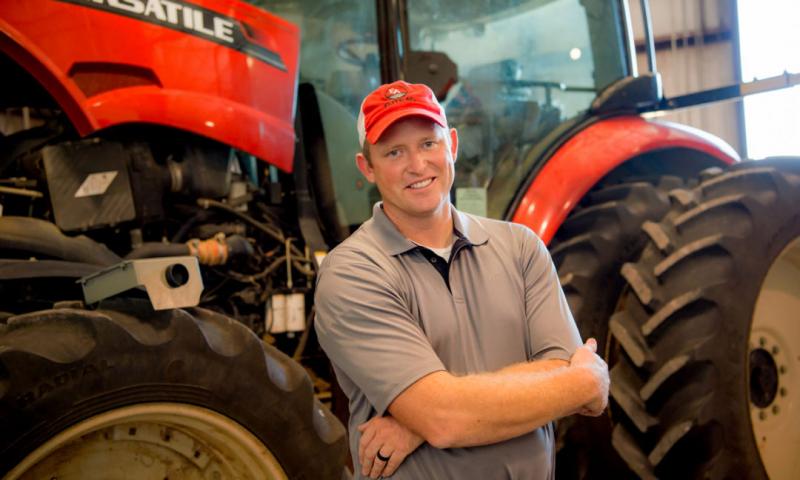 Adam Verner understands that "easy" is a good word when it comes to business—and financing. In 2015, he was presented with a unique opportunity to own and operate his own equipment company. He jumped—becoming the Managing Partner of Elite Ag in Leesburg, a niche equipment dealer serving the commercial dairy, beef and commercial hay industries.
In order for Adam and his partners to enhance their business model, he offers Farm Credit Express financing—because it's an easy financing solution for his customers.
"We sell into such a specialized market, spread out over such a large area, ranging from South Carolina, Florida and into Alabama, that it makes it simple no matter where the customer is located we are dealing with—they can always go to their local office, make a payment and put a face with a name, rather than dealing with a stranger over the phone."   
Adam says his customers appreciate the financing solutions offered through Farm Credit Express—like no down payment.  "Every farmer is different—and their financing needs are, as well. Farm Credit Express provides a great rate, and terms to match the needs of a small farmer just starting out, or a large producer needing customized equipment."
Ready to purchase equipment for your farm or property?  Ask your dealer about Farm Credit Express financing.
Need help finding the nearest dealer?  Search a list of participating dealers by name or location. For more details, contact Ragan Fretwell Brown at rbrown@swgafarmcredit.com or  229.254.6391.
View All Articles