Eco-Tourism: Brentwood Plantation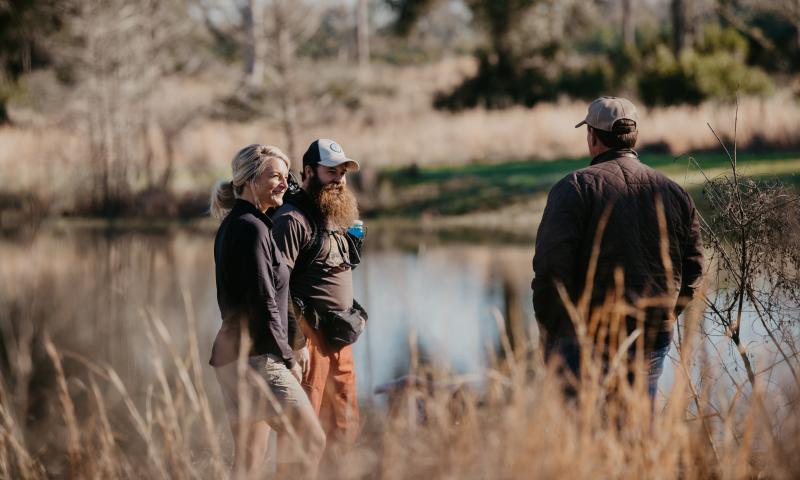 Written by Julie Strauss Bettinger  |  Photography by Anna Kinchen  |  Brentwood Plantation, Bainbridge, GA
Found: space to breathe
It appears that what put southwest Georgia on the map more than a century ago, health benefits of the area's pine forests, is trending again. There's a growing interest in "forest bathing," a Japanese concept of immersing yourself in natur 
in a mindful way.
And what better place to do it than old growth piney woods, with one of the most biologically diverse ecosystems in North America? We know that these days, your plans to travel include researching outdoor destinations where nature and social distancing is built in to the experience. You want to space to roam. You want space to breathe.
There's one dilemma: gaining access to one of the well-managed tracts in our region is a bit challenging, unless you're in the market to hunt bobwhite quail. It's something forest pro and lodge owner Woodie Warr wants to change. With encouragement from his adult children, he launched Walking Eco-Tours at Brentwood Plantation.
Encompassing 1,600 acres near Bainbridge, the Brentwood Plantation tours can include shorter walks around the 60-acre pond or much longer ones, if you're up for it. With 31 miles of dirt roads, he says, "you could actually get tired of walking." And that's OK, because they also offer horseback riding or quail buggies as alternatives to enjoy the forests.
What you'll see
This part of the South has a unique ecosystem, he says. "You'll see the old growth pine forests that are different from the planted pine ecosystems." And wildlife abounds. You may spy an endangered red-cockaded woodpecker, a giant fox squirrel or experience the heart pounding thrill of startling a covey of bobwhite quail.
The terrain is varied enough to keep all ages engaged, too. "The pond is absolutely gorgeous in the spring," he says. The yellow flowers are clustered so close "you feel like you could walk across them."
Warr encourages Eco-Tour visitors to bring binoculars, as the guide will provide wildlife and forestry lessons along the way.
Pricing for the walking tours vary, as Warr prefers to tailor the package for the group. He can do a few hours at a time or a day trip to include lunch in the field. "You can bring your friends, ask the kids to tag along and we can get on the wagons and drive" he says. Or you could stay for a weekend at the authentic, rustic-looking lodge (sleeps up to 13) and do a combination of some outand- backs on your own and with a guided tour.
Eco-tours offer a way to enjoy a historical pastime with a new health trend twist. "It's part of that South Georgia mystique," he says.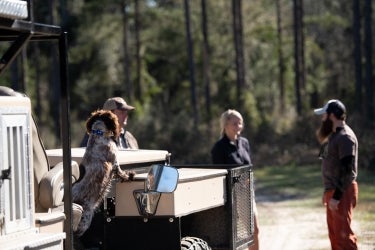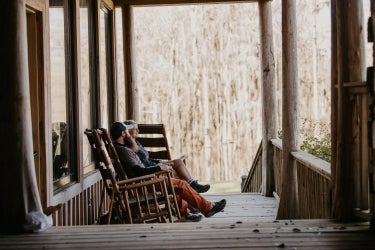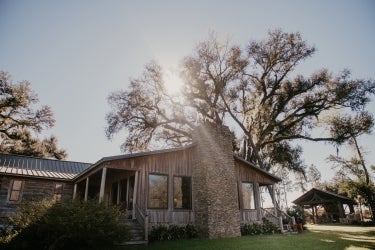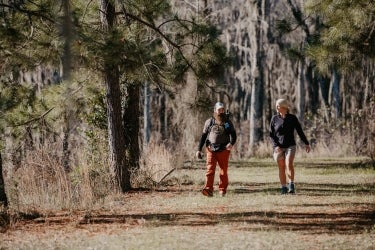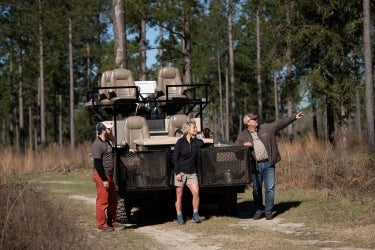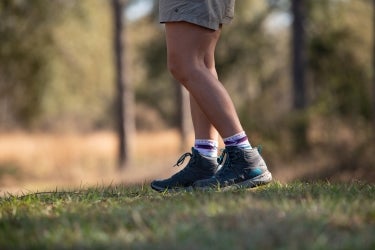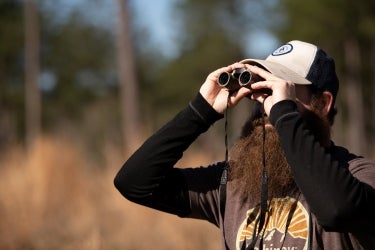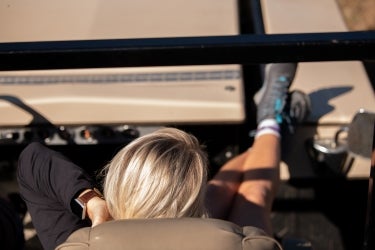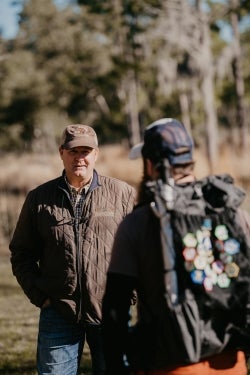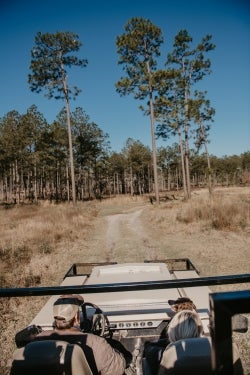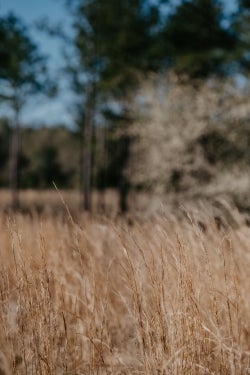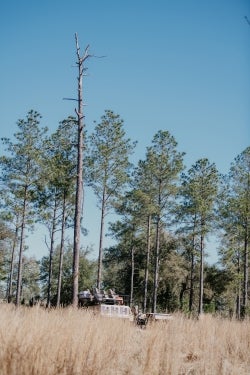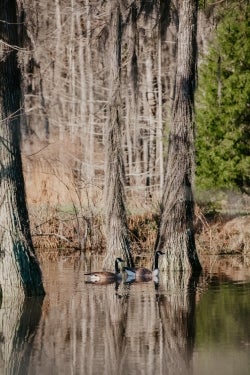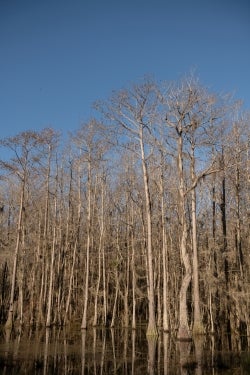 View All Articles