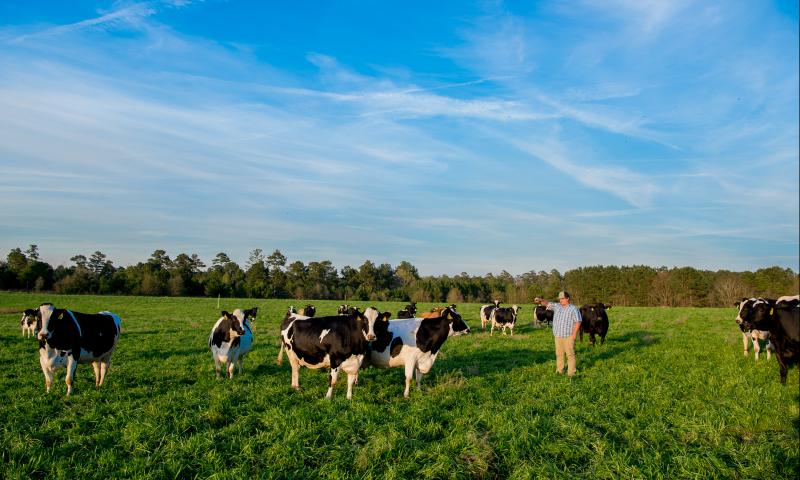 Jeb Johnson, 32, of Cairo, Georgia, is a fifth-generation dairy farmer who operates Johnson Ranch, a dairy on 600 acres, with his father. Although no two days on the dairy are the same, Jeb along with his family, have spent the last century refining dairy operations from one family operator to the next.
__________________________________________________________________________________________________________________
Herd Mentality 
The Johnson's dairy legacy started in 1922 in Miami, Florida with Jeb's great-great-grandfather, E.J. Melton. Tales of the days when Mr. Melton milked by hand, never missed a day on the job, and milked through the ruble of the 1926 hurricane are shared generations later. In 1948, E.J. purchased a tract of land in Grady County, Georgia adjacent to the property his son-in-law, William Eugene Bowman grew up on. The property would be home to his new heifer operation. As the city of Miami grew, the Miami dairy was forced to relocate to Delray Beach, Florida. In the mid-1960s, William Eugene Bowman turned the Delray dairy over to his four children before moving permanently back to South Georgia.
In 1988, Johnson Ranch was erected in Grady County by Jeb's father and uncle. Thirty-four years later, the transition of the dairy from father to son is fully underway. The former Brookwood School graduate attended Bainbridge College and the University of Georgia before taking his role as the successor of his family's legacy. "This is always what I wanted to do," says Jeb. "I had years of experience on the dairy before I attended college. I spent two years at UGA where I focused on dairy science and vet science. But I attribute my knowledge and understanding to what I have learned from my dad, my peers, industry professionals, and the first-hand experiences I have had on the farm. Growing up on a working dairy is like baptism by fire. You won't forget your mistakes and you will undoubtedly learn from them."
Johnson Ranch is comprised of eight employees, inclusive of Jeb's father, Bobby, who has no plans to slow down any time soon. "Retirement is not an easy concept for farmers because we view our work as both a job and a way of life," says Bobby. It is ingrained in our genetic makeup. To separate ourselves from the farm and the vital work we do feels unnatural. However, I have full faith that the dairy is being properly managed by Jeb and our incredible employees. I am proud of Jeb and I am glad he is choosing to take over."
Jeb also attributes the success of the dairy to his dedicated staff and the commitment of his family. "We run the dairy together. My dad, my mother, and my wife are the three hardest-working people I know. To live this life you have to understand it and tackle challenges together. My wife and my mother hold everything together at home while working full-time jobs themselves. The hurdles and long hours associated with dairy life are not for the faint of heart. We all make sacrifices to live this dream." Jeb shares a 3-year-old son, Cade, and newborn, Max, with wife, Heather.
"Jeb is a go-getter and extremely optimistic. He works hard and wants to grow the business." Heather acknowledges that her role in the dairy is a supportive one. She frequents the dairy with their son in tow to bring lunch, take a ride on the tractor or watch milking from the steps in the parlor. "I have been emotionally invested in the business the last 10 years. Half of my heart is there." Heather eludes to the harsh schedule and demands of the industry. "I share my husband with the dairy. The personal sacrifice is time spent together. Dairy wives hold their own. There are no holidays and you learn to keep things moving at home. It's hard for anyone to understand our way of life unless they are part of the dairy world, too. It takes patience and understanding. It is a labor of love."
Holy Cow
The Johnson Ranch in Grady County started out with a Double 8 parlor and 50 cows transforming and expanding over the years to a Swing 18 Parlor, 600 cows, 600 acres, and a 700 sand-bedded free-stall barn. Modern-day amenities include protection from the elements, fans, and misters to ensure the cows enjoy an optimum environment year-round. "It's like a big-ole cow hotel. Each cow has fresh, clean bedding and food."
Jeb's day begins at dawn and he arrives on-site shortly after dropping his son off at daycare. His typical daily routine puts him home between 7 pm and 8 pm. His daily activities include herd management, chopping silage during harvest season, and providing solutions to unexpected issues when they arise.
The dairy employs a total of eight people who work in two seven-hour shifts, 7 days a week. Cows are milked, 18 at a time, twice in a 24-hour period each day. "Cows don't take holidays and you cannot miss a milking." Dairy cows need to be routinely milked to maintain their health and to continue producing. Not milking a lactating dairy cow can attribute to infections and pressure build-up in the udder which can cause severe discomfort.
The first milking begins at 7:30 AM and finishes at 3:30 PM. The second milking begins at 6:30 PM and finishes around 3:30 AM. There is a three-hour resting stage or more for the entire herd between each shift. Manning the milking parlor is no easy task. While the cows know the routine, it's important to make sure the equipment is secured properly and has been kept up with maintenance. While the cows are milking, there's plenty to be done around the barn: sanitation, stall cleaning, food preparation, silage chopping, and crop rotation. All tasks considered, teamwork makes the dream work.
It's the dairy's best practice to test each and every tank of milk for impurities. The dairy produces 45,000 pounds a day of rich, delicious milk. That is 36,628 gallons a week. That product is purchased by the co-op, Southeast Milk. From there, the majority of the products are converted into fluid milk and cream for butter and ice cream.
The Johnsons live within minutes of the farm and have a tendency to want to keep things moving. There is always something that requires extra attention but they don't mind. It's all in an honest, hard day's work.
The Johnson family hopes to optimize operations in the future by adopting new technology. "I would like to venture into robotics," says Jeb. "Specifically, an automated feed pusher. And I am looking into monitor collars for the herd which give me an analysis on the health of each individual cow. I can leverage that data and anticipate the needs of my herd instead of waiting for physical signs."
Milking It For All It's Worth
Owning and operating a successful dairy may have its rewards but it also comes with its fair share of risks and hardships. "The health of our herd is our number one priority. That means we have a local vet on call and feed supply becomes a never-ending concern."
Jeb shares that major expenses incurred include feed and labor. "We do outsource some of our feed that is subject to inflation and limited availability." The Johnsons bring in minerals, citrus pulp, soybean meal, ground corn, and cottonseed. But matching home-grown forage to grain supply is a long-term solution to changing commodity prices and supply chain issues as they incur. The dairy recently hired Jeb's brother-in-law, Cuy Harrell IV, to manage the production of row crops to produce additional feed.
The U.S. dairy industry continues to grapple with the ripple effects from the COVID-19 pandemic and the market's reaction to unprecedented uncertainties.
Jeb acknowledged that when the pandemic hit, there was a significant amount of milk that could not be marketed.
Even though there was consumer demand in stores, other entities like restaurants, resorts, and caterers in the hospitality industry worldwide halted orders. The supply chain disruptions in global markets effected the dairy's bottom line. "We could not stop milking. But we were not getting paid for our product either." The result? "Product was discarded. It was very hard to stomach seeing it all disposed without an effective use. My dad had never seen anything like it before in his career."
However, Jeb goes on to say that he loves his career, enjoys working with family, and feels positive about the dairy industry. "The best part of my job is that I get to work with my dad every day. It's not always rainbows and butterflies but we get along really well. It took me a very long time to understand why he wants things done a certain way. It's because he has learned through experience and I have much to gain from it."
Jeb also believes that there is an opportunity in the marketplace for dairy to expand and sees it as a necessity. "I think we could do a better job educating the consumer on how nutrient-rich real milk is and the benefits it has over other imitation products."
"Jeb is an exceptional, hardworking, young dairy farmer," says Allen Corbin, Relationship Manager with Southwest Georgia Farm Credit. "He does his best every day to make sure he has a quality herd so that he can produce the highest quality product. He understands the importance of taking care of the little things in his dairy business so that he maximizes his milk sales and profits. His drive, partnered with the generational knowledge of his family, will take him far."
Working With the Right Partner
It takes strategy, compassion, dedication, and strength to keep up with the long hours and demands of owning a dairy operation. Tight cash flows, federal regulations, inflation, cost of production, supply chain disruptions, commodity pricing, and complex succession matters burden dairy professionals with worry. However, a productive and successful dialogue with an experienced ag lender to discuss these challenges can open the door to success.
"Having the support of Allen Corbin and Southwest Georgia Farm Credit has provided me an opportunity to grow as a young farmer in the dairy industry," says Jeb.
Allen recommends that talking early and talking openly with a financial advisor is key to reaching growth objectives. Lenders will have varying criteria that guide their decisions, so make sure you choose someone that understands your long term goals.
"Southwest Georgia Farm Credit has over a century of lending experience allowing me to provide my customers with a clear plan that will aid one's operation and profitability. I'm available to discuss credit needs such as operating lines and equipment upgrades."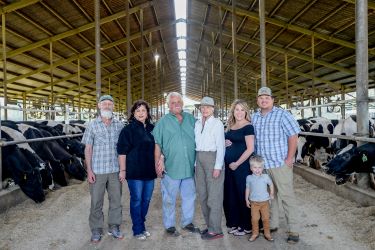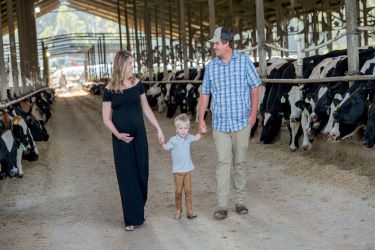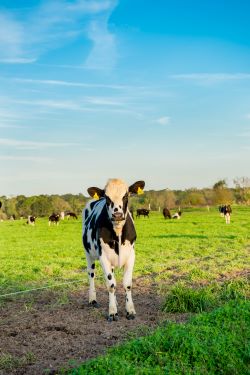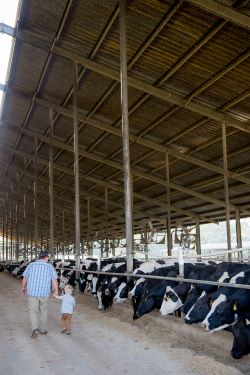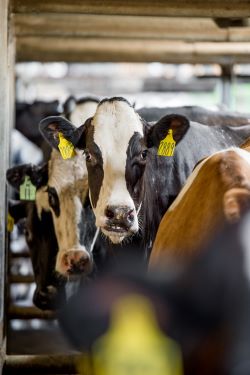 View All Articles