Deen named Chief Credit Officer
BAINBRIDGE – Southwest Georgia Farm Credit announced today that Patrick Deen has been named Chief Credit Officer. Mr. Deen, who began his career with Farm Credit in 2004, most recently served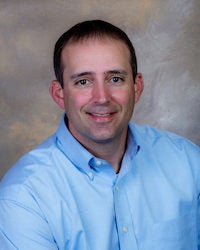 as the organization's Director of Credit Administration. In his new role, Mr. Deen will lead all aspects of credit underwriting, credit administration, and portfolio management for the association as it strives to accomplish its mission.
"Patrick is a talented leader who will bring extensive experience and a deep knowledge of credit risk and regulatory compliance to our team," said Paxton Poitevint, Chief Operating Officer. "We look forward to building on our commitment to excellent credit management with his expertise."
Deen holds a Bachelor's degree with a major in accounting from Valdosta State University.
Headquartered in Bainbridge, Georgia, Southwest Georgia Farm Credit supports farmers and farm businesses, as well as rural property owners, providing safe, sound, dependable financing. The association is part of the Farm Credit System, a nationwide network of agricultural and rural lending institutions cooperatively owned by their borrowers. Farm Credit helps maintain and improve the quality of life in rural America and on the farm, through its constant commitment to competitive lending and expert financial services.
View All Articles