Coming Home: Peanuts & People in Donalsonville, Georgia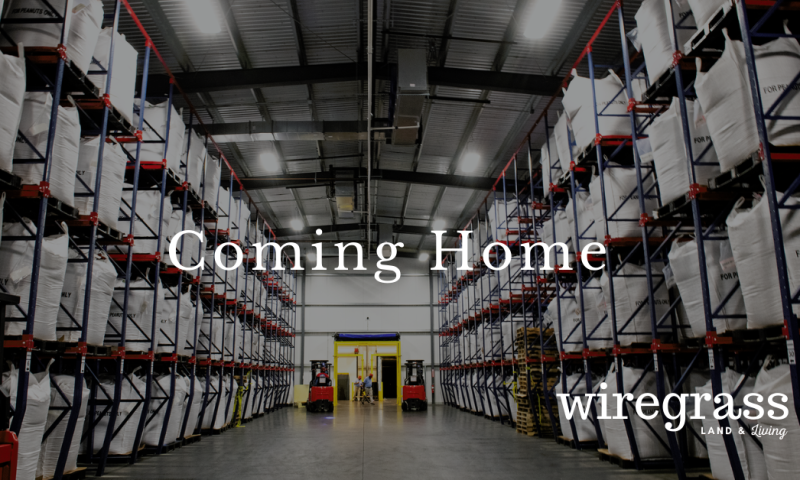 Home is such a powerful concept, especially for those of us with roots in small rural towns. Some people are fortunate to find fulfilling careers serving the interests of their towns, while others must commute to work in other cities or move away. The lives of some take them in a curving arc, and they end up eventually coming back home. 
Donalsonville, Georgia, is one of those small towns in our region that people always want to come back to. The fertile farmlands, nestled against Lake Seminole and other neighboring rural towns, yield cotton, peanuts, corn, produce and strong familybased values.
According to the last census, Donalsonville is home to about 2800 people. For a thriving economy, towns like these need businesses and opportunities to employ the population. 
One of those essential businesses, American Peanut Growers Group (APGG), is a grower-owned limited liability company for the purchasing of peanuts located in the area. Over 160 farmers bought shares representing one ton of peanuts to be delivered. Given the prevalence of irrigated land among their shareholders, APGG is known for the exceptional quality of their crop. The company sells peanuts to most American peanut product manufacturers and even sells to other countries. 
APGG was brought to life in 2001 after the end of the quota system. Their first crop in 2003 consisted of about 56,000 tons. Since then, this unique business model has grown exponentially and they now represent 90,000 acres in southwest Georgia.
"We have 241 employees when you include American Peanut Growers Group, the API, kind of a new project we are moving into, and then we also have a feed mill that employs about 10 people… So 241 employees in a town of 2800 people, that's almost 10 percent of the town…This is a pretty significant workforce." Says Neal Flanagan, president and CEO of APGG, in a recent interview with Southwest Georgia Farm Credit.
As an offshoot of APGG, American Peanut Ingredients (API) is a facility specializing in traditionally shelled peanuts and roasted peanuts in various forms. 
API hosted its grand opening on June 26, 2023. Many local farmers, board members, local politicians, and dignitaries attended. Guests toured the new state-of-the-art facility and enjoyed a seafood lunch. The property is well cared for, with plenty of parking and lanes for the semi-truck traffic coming and leaving. The building itself is comfortably designed to house the many offices used to oversee this work.
API is unique in that the section of the building handling raw peanuts functions separately from the ready-to-eat, processed product area. Most notable were the lengths the management designed to keep the peanuts clean. Even the textured concrete floor has a coating on it to stunt microbial growth. The facility is also equipped with an extra air handling machine to maintain positive air pressure, keeping outside air from blowing in the building. 
Jeremy Mayes, the general manager of API, brought his over 20 years of experience in this industry to the table in creating a positive work environment full of opportunities for employees' growth. 
For him, location is a key to success. 
"Similar facilities can be found in urban areas. That's usually due to available workers and the transportation needed to move product. Here, we work with local growers with the peanuts right here." Jeremy says. 
API's Maintenance Supervisor, Zach Morris, has a background in ag equipment and previously worked as a Lieutenant firefighter. 
"I have two little girls and I wanted to be home every night. This isn't like a job I've ever had before. There's a lot to it; we do a lot of preventative maintenancedaily, weekly, annually and quarterly." Zach explains. "But I don't see myself living anywhere else."
Trip McDonald of Blakely, Georgia, also found a work home here after returning from college at Georgia Southern University. He works as the customer service logistics manager, coordinating with API's buyers and overseeing the supply chain. 
"This group of people I work with made me want to come back home. I couldn't have any better bosses." He says. 
After a childhood of frequent moves, Haley Pitts has also settled in Donalsonville with her family. Haley works as the Quality and Food Safety Manager, ensuring that API is compliant with regulations and participating in training programs. 
"This was a chance to develop a program instead of inheriting one and that's every food safety manager's dream. I am responsible for the development and implementation of food safety here. I make sure we have ready-to-eat controls in place to ensure wholesome and safe products." Haley explains. 
"I worked for the Georgia Department of Ag on the regulatory side and I really loved that job." Haley continues. "I was able to take my knowledge of that industry and move to the private sector. I jumped at the opportunity to live in a small community with a slower pace of life." 
The opportunity to work at API as a forklift operator was a "no-brainer" for Irvin Smith. He was working in Dothan, Alabama, and switched to an evening shift to allow him to care for his mother. At API, he works with 2,200 pound bags of processed peanuts and a massive system of racks that he calls his "big Rubik's cube." Irvin is responsible for storing these and loading semi-trailers.
"There won't be any retiring. I'm thankful for the opportunity to work here close to home. I'll retire when Jeremy retires!" Irvin says. 
Some people even f ind their new home in Donalsonville. Bertille Smith is an example of that. She works as API's Research and Development Specialist, creating peanut-based products from a customer's specifications. Her lab boasts a miniature production line, but with an air fryer in place of a roasting apparatus.
Bertille attended an ag engineering school in her native country of France, where she specialized in the food industry and interned with farms and companies. She met her husband while he was working on his master's in France, and then joined him in Florida. 
"This was what I wanted to do when I started my studies." She says. "It's not just one task but I get to do several things. My degree taught me to do many things. Starting my career where I get to learn and do many different things is so cool." 
While she hadn't had a peanut butter and jelly sandwich prior to her joining the peanut industry, her passion and understanding for research is instrumental to API.
The local farming community has also benefited greatly from APGG and now API also. The location of these facilities makes transporting their crop more convenient and less costly for growers. 
Mark Hanna is an owner of Hanna Farming Partnership with his wife and sons. He began farming in 1983 and was one of the original members of APGG. They soon realized the limiting factor of APGG was the capacity it could hold. 
"Our management team came up with the concept of marrying a new shelling plant with an ingredient plant into a single facility, and two years later, here we are." Mark says. "The underlying goal is for our actions positively affecting our members. There are many opportunities out there for our group. Horizontal integration on the supply side is a logical step." 
He's not the only one who sees the opportunity in such integration. Jared Renfroe, a Southwest Georgia Farm Credit Capital Markets Officer, has a client base rooted in agribusiness.
"Besides being an economic boon to our area, this vertically integrated facility will provide our producer members a continued home for their peanut crop. Southwest Georgia Farm Credit, in keeping with our mission, is proud to be instrumental in providing the necessary capital to our members that will help contribute to the continued success of APGG, API, and the Southwest Georgia area." Jared mentions. 
Businesses like API are vital for our small towns, agribusinesses, farmers and local families. They provide services usually found in cities without the added travel, cost and time away from home. API in particular also supports an industry essential to our nation, towns and farms by securing a safe and abundant food supply.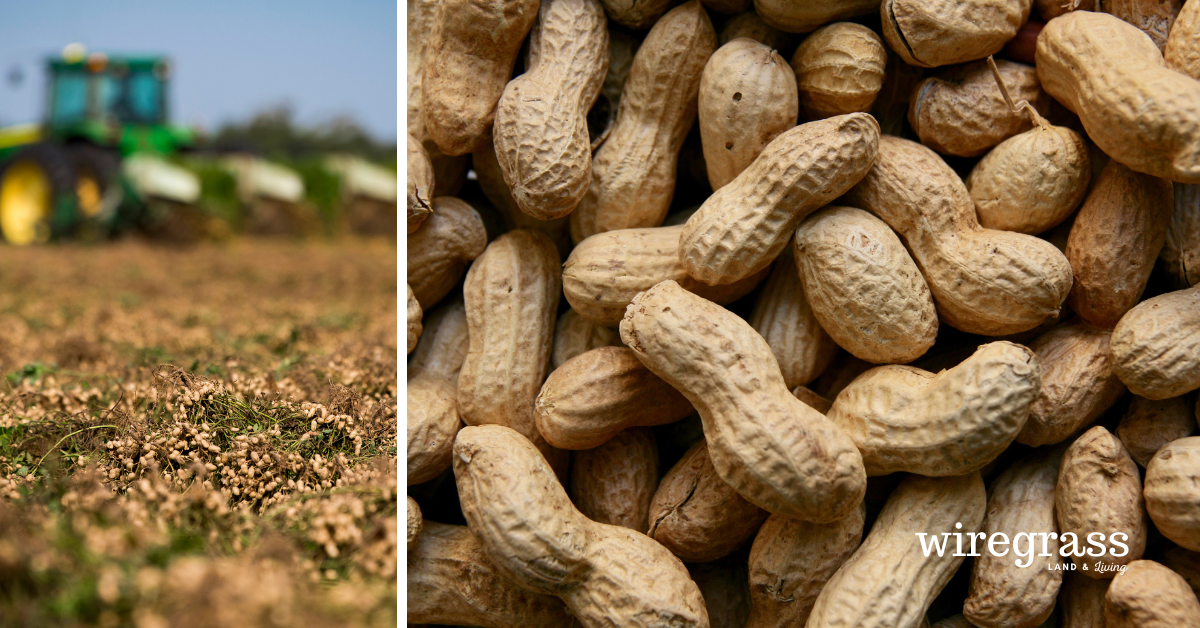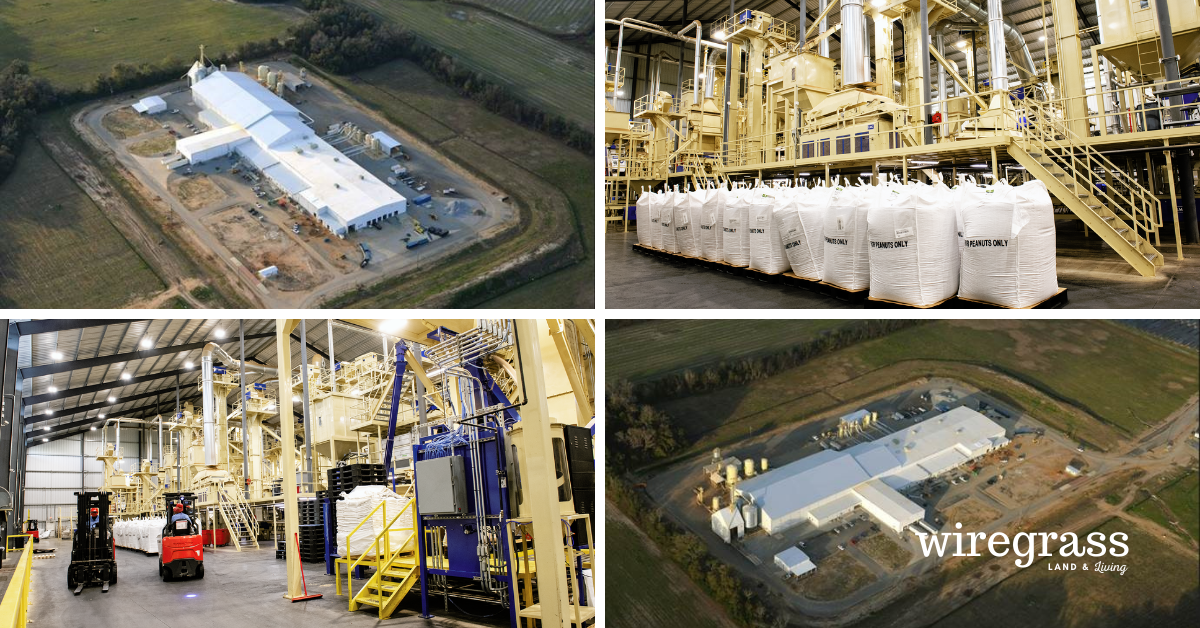 View All Articles