Cohen awarded Inaugural Duane Watson Scholarship
​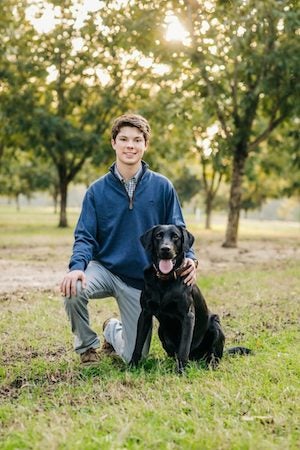 BAINBRIDGE, Ga. — In its inaugural year, Southwest Georgia Farm Credit is honored to award the Duane Watson Scholarship for Exceptional Character in Agriculture to Brookwood School's Bradley Cohen. Cohen, who grew up on a farm family, exemplifies the characteristics of the Association's late Relationship Manager, Mr. Duane Watson, who so many remember as a hard-working, kind and generous man, who put faith, family, and farming, foremost in his life.
"We are so grateful for the opportunity to celebrate Duane's memory with this scholarship," said Southwest Georgia Farm Credit's CEO, Paxton Poitevint. "Duane was a friend, a colleague, and an advocate for agriculture. We miss his presence and his guidance, and hope that this scholarship furthers the qualities in others that we so respected in him."
Cohen, the son of Molly and Eric Cohen of Whigham, will pursue a degree in biological sciences.
"Knowing that Bradley has grown up and worked on a family farm, and values a strong work ethic and understanding of the importance of agriculture in our area, furthered our decision," Poitevint said. "But foremost, Bradley exemplifies the kind of character Duane displayed every day—respect, honesty and integrity."
Headquartered in Bainbridge, Georgia, Southwest Georgia Farm Credit supports farmers and farm businesses, as well as rural property owners, providing safe, sound, dependable financing. The association is part of the Farm Credit System, a nationwide network of agricultural and rural lending institutions cooperatively owned by their borrowers. Farm Credit helps maintain and improve the quality of life in rural America and on the farm, through its constant commitment to competitive lending and expert financial services.
View All Articles