Board and Nominating Committee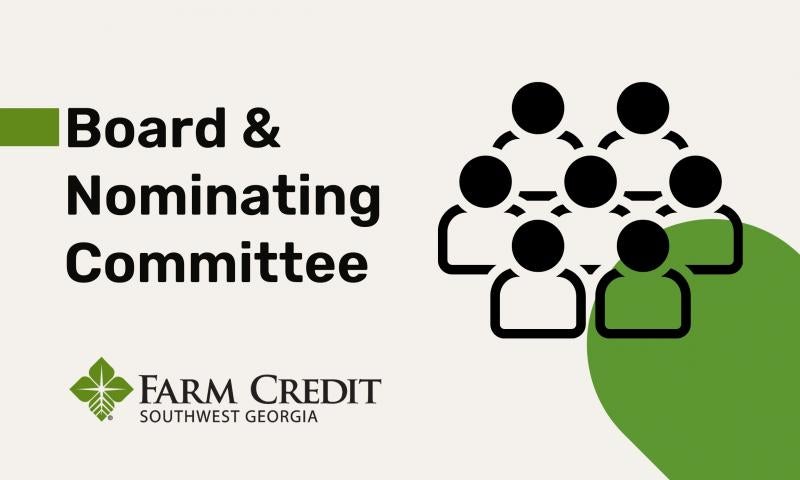 Interested in Serving as a Director or Nominating Committee Member?
Are you a Southwest Georgia Farm Credit borrower interested in serving as a Director or Nominating Committee Member?
The 2022 Nominating Committee will soon begin working to identify and evaluate potential candidates for Southwest Georgia Farm Credit's Board of Directors. The Nominating Committee is tasked with the important duty of assessing the board's current needs and identifying candidates who:
Meet existing criteria for eligibility to serve as an Association director;

Possess the necessary skills and experience to assist in the effective oversight of the Association;

Are free of any conflict of interest that would prevent unbiased service;

Are able to dedicate time each month to board service; and

Have the desire to serve the Association as a director, and a willingness to place the interest of the Association ahead of self-interest in the performance of board service.
In addition, the 2022 Nominating Committee will be working to identify and evaluation potential candidates to serve on the 2023 Nominating Committee.
If you are interested in serving as a director or Nominating Committee member, or if you have any questions about eligibility to serve or the process, please contact the Association's Corporate Secretary, Allison Godwin, at 229.493.0142 or AGodwin@SWGAFarmCredit.com by Wednesday, September 30.
View All Articles