Billy Billings Joins Southwest Georgia Farm Credit
BAINBRIDGE – Southwest Georgia Farm Credit is pleased to announce that Billy Billings has joined the staff as a Credit Analyst. Mr. Billings is a graduate of the University of Georgia with a Bachelor of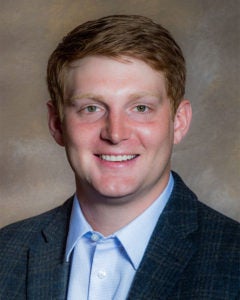 Business Administration in Finance.
"Billy possesses the financial acumen and agricultural background we look for in a credit analyst," said Cindy Strickland, Director of Credit Risk Underwriting at Southwest Georgia Farm Credit. "His knowledge of our local ag communities will be beneficial as he learns about our clients. We're pleased he has joined our team."
Headquartered in Bainbridge, Georgia, Southwest Georgia Farm Credit supports farmers and farm businesses, as well as rural property owners, providing safe, sound, dependable financing. The association is part of the Farm Credit System, a nationwide network of agricultural and rural lending institutions cooperatively owned by their borrowers. Farm Credit helps maintain and improve the quality of life in rural America and on the farm, through its constant commitment to competitive lending and expert financial services.
View All Articles