2020 Report: Land ownership prevails (again)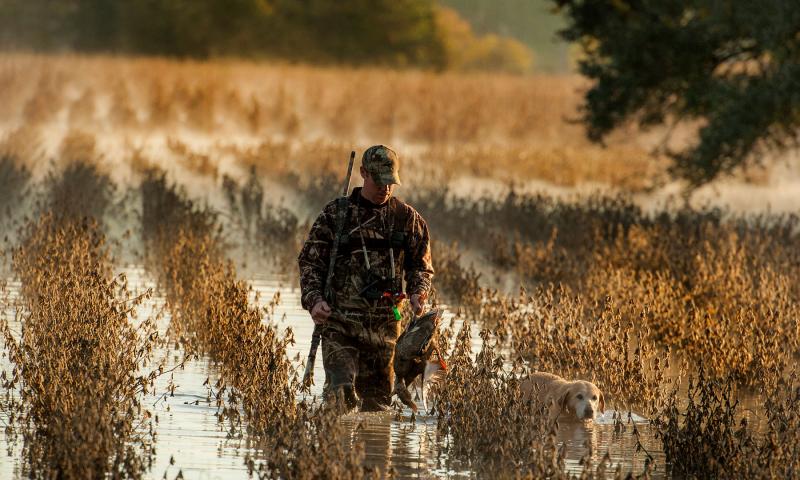 It would be impossible to talk about land values in 2019 without talking about Hurricane Michael; and it's just as impossible to talk about projections for this year without talking about COVID-19.
But believe it or not, Southwest Georgia land professionals are surprisingly upbeat about both.
Pacing didn't slow
Last year was busy for Perry Clements III, Rozier & Associates Realty, who primarily deals with timber and recreational tracts. "It was actually a better year as compared to 2018," he said. The number of inquiries were down, but he saw more serious buyers.
Most were in the market for timber investment, with a secondary emphasis on hunting and recreation, he said. The listings he sold were larger than 190 acres, with the largest being 486 acres.
Thomas Taylor with Allied Land & Timber Company, said although the timber market was hammered in the extreme south, near Marianna, Florida, in other parts that were less impacted, tracts held their value and were in demand. He handled several deals that involved large timber investors.
He also noted a lot of recreational buyers in the market from Central and South Florida. "The construction industry in Florida turned upward and we tend to get a lot of buyers who capitalize on that," he said. They're generally looking for 100 acres or less, but Taylor said, "There was a good demand for 200- to 500-acre tracts last year, too." Most were looking for deer and turkey hunting, but some specifically wanted ducks or quail. "And everybody wants water," he said.
Taylor, who has been in the business since 1988, said it was a buyer's market for several years, but the last three or four, it's been more in favor of sellers. "When the buyer came looking, by the time they got here, it might be gone."
Farmers redoubled efforts
For farmers, the pessimism that immediately followed Hurricane Michael changed when landowners saw opportunity, said Farm Credit Relationship Manager Brant Harrell. "Just about every farm's got buildings and every one of them (in hurricane affected areas) were damaged or destroyed." But out of the chaos and craziness there was a lot of re-purposing and upgrading, he said. Buildings were re-built to better standards, pecan trees were re-planted or orchards converted, timber tracts were cleared for other types of agriculture.
"That's the nature of the farmer," Harrell said. "We're going to take this and it's going to be better."
Even in the face of crop devastation from the hurricane and depressed commodity prices, the effort and attitude of farmers steadied the market, it seems. That meant Southwest Georgia didn't see fire sales on farmland, said Ed Pope, with Pope Land Company. He credits government programs and lenders like Farm Credit for keeping farmers in business.
Interested buyers weren't deterred by the combined factors affecting the industry last year, either, according to Pope. Inquiries for ag properties remain healthy. "They're still steady and strong," he said.
Few farmland listings
Finding farm properties for sale hasn't gotten any easier, either. Just as in previous years, there were not a lot of farms on the market in 2019, and that trend will likely continue into and past 2020. Farms tend to change hands among users, said Harrell. If someone wants to sell, they usually offer it to a farmer who's leasing the land first, or to adjoining property owners.
Among ag real estate that turned over in 2019, it appeared that values remained strong. "We haven't seen any decrease in land (values)," Harrell said.
Institutional investors likely contributed to the strong pricing. Ed Pope said he gets many of those kinds of calls. When commodities were higher a few years ago, this area popped up on the radar of those looking to diversify portfolios. But even as those prices have fallen, investors see value in the long-term appreciation aspects.
In fact, Pope did a study comparing Southwest Georgia land appreciation to stock market performance. "The results are very similar from an investment standpoint," he said. "Plus, the level of risk is not quite as great (with land)."
Thomasville holds steady
Thomas County native Allen Corbin said their area was mostly spared from Hurricane Michael, so land values were not affected. The Farm Credit Relationship Manager added that Thomasville has always been a tight market in general with limited turnover, as so much of the property is landlocked by family-owned plantations. "Most of what we see here are investor types," Corbin said, which keeps values high. "That could be the $5,000 an acre range — if not higher."
For comparison, Perry Clements said his firm's average sale was $2,350 per acre in 2019. The average bare land value was around $1,400 per acre, and for sales that had dry land cultivation, averages were $2,500 per acre.
Most land professional agree that just because you don't see properties available for sale doesn't mean there aren't opportunities in Southwest Georgia. Many real estate agents have pocket listings; landowners put the word out that they'll consider selling if the right offer comes along.
More for their money
In recent years, recreational buyers were mostly focused on game and amenities, said Brant Harrell: Deer, turkey, quail, plus duck pond and utilities. But last year his borrowers seemed a little more discerning, placing more emphasis on land as an investment. They were talking to foresters to get help on determining the timber value and wanted to know anticipated return in comparison to other types of investments before purchasing. "They saw it as a way to diversify their balance sheet," he said.
Perry Clements agreed.
"I believe that buyers have gotten more particular on what they want and are very keen on tracts having potential income from timber, farm rent, etc."
How will 2020 shape-up?
Even with the COVID-19 effect, the real estate pros and lenders we talked to suggest this year will look a lot like last year and they gave solid reasoning to back it up.
Thomas Taylor said although timber investors could come looking for deals, like they did after the 2008 stock market crash, they're not likely to find them. Because of rainfall, it's been too wet to cut in many areas; harvesters can't get the big equipment in and out easily. And that's likely to keep timber land values up.
They may also find sluggish sellers, since this is an election year. "There are always those wait-and-see types," Taylor said. "They'll say let's see what's gonna happen with this election." Both buyers and sellers suggest there may be a better deal waiting for them based on who wins. Taylor's voice is tinted with amusement when he shares the contrasts of predictions and reasoning. He laughs, "We hear it all."
Even after spending intensive effort applying for Hurricane Michael-related Block Grants this spring, Perry Clements remained optimistic for 2020. "Irrigated farmland remains high and will hold that trend, maybe even increase in value in the future especially if commodity prices increase," he predicted. Timberland prices should also hold steady, he said, even in a slump from COVID-19. In fact, small recreation-size tracts could get a boost: folks wanting to have a place to get away.
Those hoping to capitalize on farmers ready to throw in the towel aren't likely to find them here, suggested Ed Pope. He spent 25 years with EF Hutton brokerage, specializing in Southwest Georgia futures, and experience tells him the real estate market will continue to be driven by investors wanting to diversify. We have a unique niche here, he said: Land is cheaper than in other ag-heavy parts of the U.S. and we produce two big demand crops that aren't produced in the Midwest (cotton and peanuts).
Brant Harrell offered a broader view. "As we go through life, you seem to hear some things again and again. And one of those things is 'Land ownership is good.'" As long as you think of it more as a long-term investment. "If the value goes down, you can still enjoy it; if you don't sell, you haven't realized a loss."
View All Articles