The 20% Down Payment Myth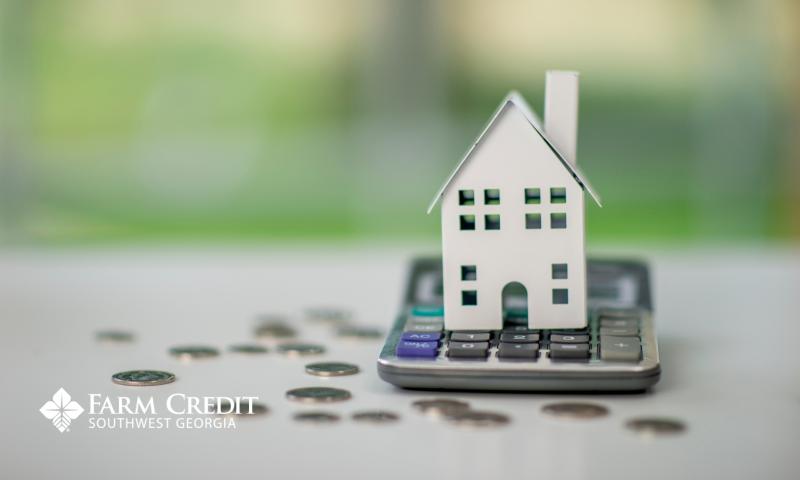 If renting costs have you thinking about putting your hard-earned cash into buying a home, what you've heard about a 20% down payment is pure myth.
"The reality is that the average down payment in America is equal to about 6% of the borrower's loan amount," said Heather Dozier, a home loan expert with Southwest Georgia Farm Credit Home Loans. "But what buyers need to know is that a 3% down payment is possible, as is zero percent down."
A down payment is the cash that a buyer pays upfront in order to purchase a home. Typically, a down payment is a percentage of the purchase price.
"Choosing the right mortgage, and managing your personal credit profile are two important factors in determining the amount of your down payment," Dozier said.
Are there advantages to putting down 20%?
"Absolutely, there are advantages to a 20% down payment," Dozier said. "A larger down payment can impact your interest rate and impact your monthly payment. You can avoid paying private mortgage insurance. Ultimately, you'll pay less interest over the life of the loan. But not having a full 20% shouldn't be an obstacle to becoming a home owner in today's market."
Unique Benefits of a Small Down Payment
If your living situation requires you to buy now, a 20% down payment could take years to save for. A smaller down payment allows you to get into the house now.

Seller concessions allow a buyer to receive money from a seller to be used towards down payments and closing costs. If you have a small amount saved for a down payment, this might be a way to add to that savings.

Don't drain your bank account. There are costs associated with buying a home that will require you to have some liquidity.
So What's the Bottom Line?
The down payment you choose to make will play an important role in your home buying journey. A small down payment is a good option for some using a mortgage product that makes sense for them.
"At Southwest Georgia Home Loans, we like to discuss all the options a borrower has, so that we can find the right home loan for you," Dozier said. "One phone call can get your home buying journey on the right path, right from the start."
Our Expert Team 
Need help getting started? Southwest Georgia Farm Credit Home Loans has the experts ready to get you pre-qualified and started on your home buying journey today. Call 229-493-0921 or Apply Online!

View All Articles