Considering the future of your family farm?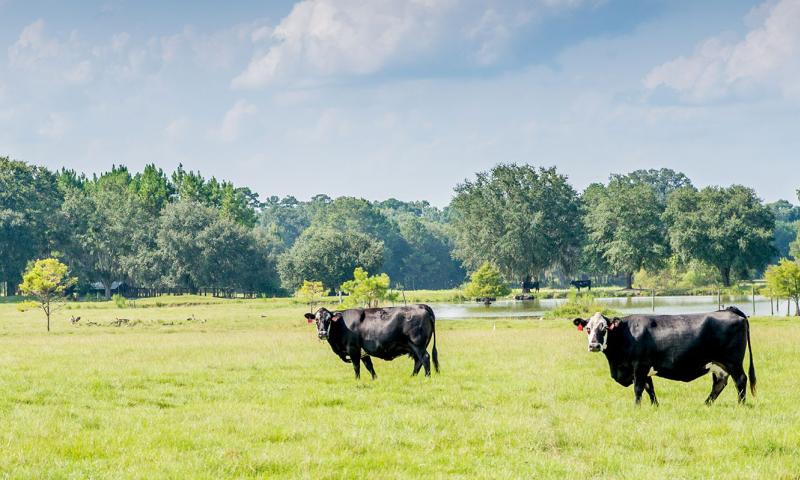 It all starts with a question
When families are trying to prepare for succession in their farm operation, there are two things that will better assure a smoother transition, says Ashley Gardner: Having a family conversation about the senior generation's desires, and involving the next generation in management.
But before you can get to those steps, you have to answer a very important question, the CPA says: If the patriarch or matriarch of the operation dies, what do they want to happen with the family farm?
It sounds straightforward, but too often that question remains unanswered, Gardner says. And that puts not just the operation, but also family relationships and personal finances at risk.
Gardner, a partner in Youmans & Gardner CPA, often helps clients by breaking down the idea into specifics:
If your spouse survives you, how do you want to provide for him or her? This would include income stream, housing and other assets.
If you have a non-farming child as well as a farming child, how can you be fair to both children if only one wants to run the operation? Farms don't always have liquid assets to pass along, he says; in some cases, the only asset is the land. So, how can you be fair to both in an inheritance?
Each generation has a role
Southwest Georgia Farm Credit Relationship Manager Brant Harrell has run across the same hesitancy in decision-making, which can cause division between generations. "The patriarch or matriarch needs to decide what they're willing to do, what they're willing to commit to and what they want to see done," he says. "They've earned that right." And the succeeding generation also has a responsibility: To recognize the operation was bought and paid for through ups and downs. "There's a lot of wisdom which has value," he says. "It's not just about the money."
Most farmers want the operation to stay intact, so it can continue to provide for their survivors as well as a livelihood for future generations.
To do that, Gardner advises starting now to ease the likely successor—adult child, close relative or long-time employee—into management aspects.
Start by setting apart a portion of the farm for them to manage on their own. This will offer an opportunity for them to make management decisions and learn from their mistakes, without putting the entire operation in jeopardy. It can also help satisfy the next generation's desire to have a say in their future, assuring them they are working toward a worthwhile goal.
They'll likely need assistance, such as using equipment from the family operation, so they don't have to start from scratch. As Harrell says, "It's hard to be successful (in farming) without capital or a helping hand."
Start the growing process
Next, begin giving the successor management responsibilities. Whether it's a family member or a trusted employee, in most cases, they won't have the same level of experience as the previous generation. "As a farm operation evolves, it grows in size and complexity," Harrell explains. "It's probably being managed by someone at their peak in management capacity. If you take a younger person, or someone who is not experienced and hand them the reins of the operation, they won't have those same advantages."
They need time to grow into it, he says; there has to be an overlap. "What I've seen work really well is they become part of the management team and help in making some of the decisions," Harrell says. "It may be formal, or informal. But not just: 'Here it is, do or die.'"
Being clear on a realistic timeframe of a future transition is also critical. You're not just planning for an emergency, involving the key person dying or becoming incapacitated, but for their retirement years. "They are not the child forever," Gardner says, of successor generations. "They need to be able to provide for themselves and their own family."
When clients have skipped this step, Gardner has seen their adult children get impatient and move on.
What works and what doesn't
One example of a smooth transition involved a father and a son in a family farm that went back a few generations, Gardner says. The son had built his own operation and they farmed jointly. The young man was ready for his own financing and was preparing to get his own equipment as his responsibilities grew with the family operation. There was another child who was not involved in the farm to consider and the father also wanted to provide for their mother.
The father answered the question about his expectations and brought the family together to share his plan. He said who was likely to get what and told his children how he wanted their mother cared for. His vision included a plan to eventually pass the operation down to the grandchildren, if they chose the farming life. All the documents were drawn up to make the transition smoother, and everyone was supportive, Gardner says.
In an opposite extreme, the CPA has seen cases where there was no plan, no expectation mapped out and no family discussion. In some of those cases, the operation continued, but the lack of defined expectations only led to disharmony among the survivors—spouse and adult children, included.
Be clear about priorities
Not every farming family has someone from the next generation interested in running the operation. In one case, Gardner helped put a plan together where the land could be leased and parts put in timber or other long-term type investment. It kept the property together, which was a priority for his client.
Whatever you do, though, don't skip the family conversation, Gardner says. If you had two families with the same family structure and dynamics and they both came up with an estate plan, the one that would be successful in the long run would have shared a conversation, he says. For the family that doesn't have a conversation together to talk about succession, "I can guarantee dissatisfaction and family problems," he says.
Gardner knows it's painful to think about your own mortality and starting the planning process. But if you don't, you're putting everything at risk—including relationships. Says Gardner, "One death can ruin a family."
View All Articles