How we keep your data secure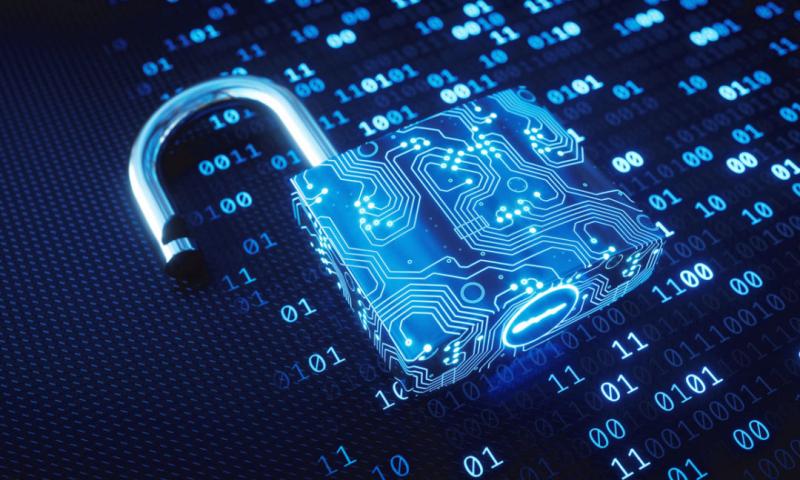 Data security is one of the most critical responsibilities facing financial organizations today. At Southwest Georgia Farm Credit, we take that responsibility seriously. We know that your financial information is an important asset, and like other assets, is valuable to you and must be protected.
Since we need to collect and store confidential information about you and your business, there are several ways we protect this information.
How we protect your information:
We have implemented strong security policies, procedures and controls. We review these processes regularly to ensure that we are doing everything we can to keep your information safe and secure.
Employees are trained on how to protect your confidential information. We hold ourselves to high standards of conduct, integrity and honesty in all our business dealings.
We have a security awareness program which keeps all of our employees informed of the latest security issues.
We employ firewalls, intrusion detection systems and antivirus software to protect your information. We test all these systems routinely to make sure they can withstand attacks.
We are committed to protecting your information and we continuously evaluate and improve all our security programs to help ensure that your financial information is securely maintained. If you have questions, comments or suggestions about information security at Southwest Georgia Farm Credit, please email us at info@SWGAFarmCredit.com.
Safeguards to ensure your security
Information security is the process of protecting data from accidental or intentional misuse. While there is no such thing as perfect security, we are committed to ensuring that your personal information is kept confidential and made available only to those who are authorized to access it. Our security standards and processes ensure that access to your information is limited to only those who need it to do their jobs and to serve your needs.
We place a high value on the trust that our customers placed in us. And we know that we must be diligent to maintain that trust.
We limit how, and with whom, we share your information
While we may collect personal and additional information during the loan process to enable us to offer you the best products and services, you can be assured that we use this information only as required and allowed by law. Our regulator, the Farm Credit Administration, governs how we use this information. Please review our website privacy policy for complete details on uses of your personal information.
We collect only what we need to deliver quality products and services
If you provide us with your email address, we may send you information and news about new products, services and special promotions. However, you may choose to "opt-out" of these emails at any time. We never want to send anyone unwanted emails. Our goal is to provide you with the financial services that best fit your needs. We will collect only the information we need to provide those services to you.
Protect yourself from identity theft
Do not volunteer any personal information in an email. Southwest Georgia Farm Credit will never send you an unsolicited email asking for your account number, AccountAccess password, or any other information. If you receive an email asking for this information, contact us immediately.
Keep confidential documents secure. At home and at work, secure important documents that contain your personal information where they are protected from unwanted view or access.
Shred documents containing sensitive information before throwing them out.
Safeguard your Social Security number. Do not carry your Social Security card in your wallet. Do not pre-print your Social Security number on your checks or driver's license, and do not use it on an unsecured website.
Ask why someone wants your Social Security number and how it will be protected before deciding to give it out.
Protect your mail.
Use strong passwords to protect access to your sensitive information and financial accounts.
Do not create passwords using easy to guess or easy to obtain personal information, like birthdates or a pet's name. Change your passwords from time to time.
Check credit reports at least once per year, and before making a major purchase like a home or car. Dispute and remove errors or unknown accounts in the reports.
Check statements and bills regularly.
Install a firewall on your computer.
Use anti-virus, anti-spam, and anti-spyware software. Keep the software updated.
Use parental controls to protect children from unwanted spam and phishing e-mails.
Keep your browser updated.
Visit a website by hand-entering the web address — or "URL" — yourself into your web browser, not by clicking a link in an email.
Check that you use secure websites for sensitive communications or transactions. When entering the URL, look for the "s" in the "https" and the lock icon in the bottom right of the screen.
Clean the hard drive before discarding any personal computer.
For more information visit consumer.gov/idtheft
REPORT ALL SUSPICIOUS CONTACTS TO THE FEDERAL TRADE COMMISSION:   consumer.gov/idtheft or 1.877.IDTHEFT
View All Articles