FSA Preferred Lending for Young and Beginning Farmers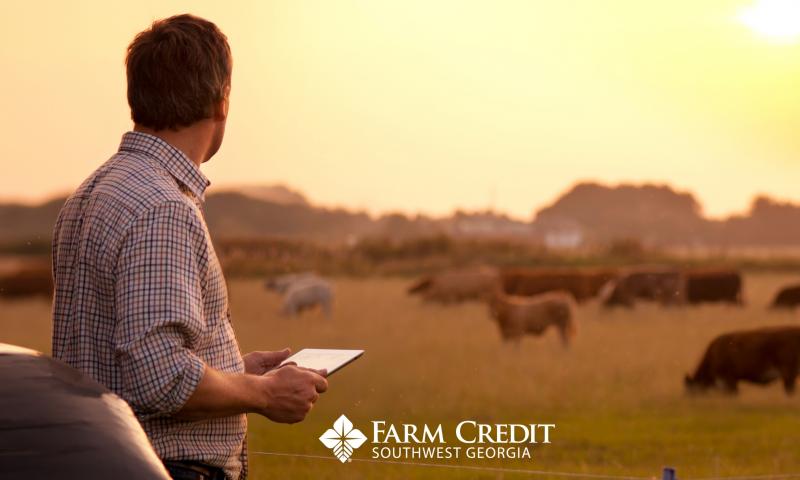 By Liz Nogowski
If you're new to farming, one of the major hurdles to overcome is buying your own land. Farm land is expensive. Add in the costs of inputs, labor, and equipment, and often times, buying your first piece of dirt seems out of reach. But there are programs that can help you acquire that sought after tract without touching the savings you've built up along the way. The Farm Service Agency (FSA) offers two excellent programs that beginning farmers can take advantage of:
FSA's 50-50 Loan Program
This program, called the Direct Farm Ownership Joint Financing Loan,  provides assistance for beginning farmers with a loan that is structured with FSA and a commercial lender. FSA lends up to 50% of the cost or value of the property being purchased. Southwest Georgia Farm Credit, a FSA Preferred Lender, provides the balance of the loan funds, with our with a FSA guarantee. The advantage of this loan is that the new producer doesn't have any out-of-pocket costs.
FSA's 50-45-5 Loan Program
Also called the Direct Farm Ownership Down Payment Loan, this loan partially finances the purchase of a family-sized farm or ranch. This loan doesn't provide 100% financing; rather, it requires loan applicants to provide 5% of the purchase price of the farm. In this case, Southwest Georgia Farm Credit finances 50% and the additional 45% is FSA financed. What's interesting is that beginning farmers do not have to identify themselves as a minority or woman, and minority and women loan applicants do not have to be beginning farmers. One caveat: loan applicants may not own more than 30% of the average size farm at the time of application. The applicant may exceed the 30% after the loan is closed.
"Beginning farmers need to get comfortable working with a lender from the start," said Tarrell Bennett, Chief Lending Officer, who has helped countless farmers get started over his nearly five decades of lending. "Understanding your financial picture is important. Keep good records. Both FSA and Farm Credit are committed to helping beginning farmers become landowners. The key is to pay attention to your finances from the start, and establish a relationship with a lender you trust," Bennett said.
Need more info? Email us at LandFinancing@SWGAFarmCredit.com.
Ready to talk to a Relationship Manager today? Call us at 229.493.0921
View All Articles