Delights of the Vine - Wolf Creek Plantation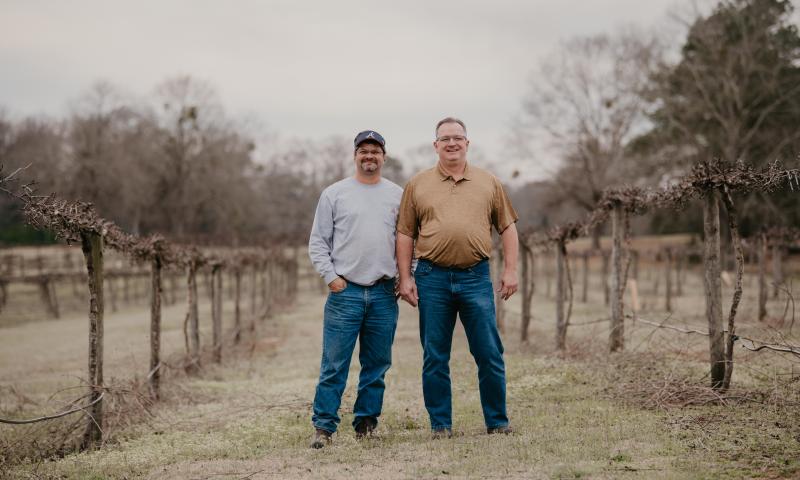 Written By Julie Bettinger     |     Photography by Anna Kinchen    |     Location: Americus, Georgia
Spring is winemaker Matt Johnson's favorite time of year. He walks through the well-manicured Wolf Creek Plantation vineyard and studies the vines. He's looking for new leaves sprouting and the prize: little flowers. "That means we're going to have some grapes."
The now 25-acres of mature vines in Americus grew out of a former golf course that closed during the Great Recession. Johnson and his cousin, co-owner Jerry English, are professional land surveyors. They had fond memories of hunting and fishing on the property when it was owned by their grandfather, Paw-Paw Howard Johnson. In those days, the tract was made up of woods and rows of peanuts, cotton and soybeans, plus 100 acres of lakes and ponds carved out of Wolf Creek. Matt Johnson's uncle created the golf course, but it left the family in early 2000s and they wanted to reclaim the land.
Johnson and English looked at best uses and realized there wasn't a vineyard or winery within 90 miles. It seemed like a nice fit, too, for the housing development next door, as residents were used to overlooking manicured greens.
They decided early on to make Wolf Creek Plantation a "farm to glass" business, to include ag tourism, retail and wholesale. "Everything we grow here we turn into a product and that product is sold."
The men have grown the business slowly. They planted the first vines in 2013 and they now have more than 3,000. Each year they add on or make an improvement. Last October was a milestone with the addition of an off-site tasting room at the historic 1890s Windsor Hotel in downtown Americus. It's popular with locals. Out-of-town visitors—many of them on winery tours—still flock to Wolf Creek and enjoy the on-site tasting room with a back porch that overlooks the vineyard.
Along with their wines, Wolf Creek's tasting rooms feature local delicacies such as cheese straws, chocolate covered pecans and beef sticks made from a breed of cattle native to Georgia.  "We really try to source things locally as much as we can," Johnson says.
Wolf Creek hosts festivals and events all year long and is also a popular wedding venue, so they are adding a chapel-like structure and even sleeping quarters, expected to be ready by spring of 2022. Themes are weaved throughout the business: The label of Mapmaker's Red is in the shape of Georgia and art includes an early map of the state—a nod to their land surveying business. The Number 9 Red and Number 9 White labels feature a golfer in full swing.
Wolf Creek is also closely rooted in family. Johnson's daughter, Hannah Cannon, runs the business and retail operations. His nephew Thomas Young is the vineyard manager.
It's been a blessing to provide employment for family, a rich tradition in farming businesses, he says.
"I never thought of myself as a farmer, but I've discovered the joy of caring for the plants all day long and making products we're really proud of."
A Taste of the South
A local resolution and an a-ha moment in the vineyard helped save Wolf Creek during the shutdowns last year. Restaurants were allowed to serve drinks to go and Matt Johnson had the idea of bottling up their popular slushies. They put the word out on Facebook and sold 100 one-liter containers "in like five minutes." They bottled up another 300 and they went just as rapidly.
"Here we were, just trying to survive and they were a tremendous boom for us," he says. They eventually created a drive through at the vineyard and cars stretched out to the main road. That sparked another idea: an in-town Tasting Room in the rotunda of the Windsor Hotel, the centerpiece of downtown Americus, which opened in October. Stop by either location to have a sip and enjoy some home-grown flavor.
Sweet Southern Peach Wine-Osa
Start with chilled ingredients and a tall champagne flute.
3 oz. Sweet Southern Peach wine from Wolf Creek Plantation
2 oz. Ocean Spray Sparkling Cranberry
1 oz. Orange Juice
Stir and enjoy!
Windsor Hotel Tasting Room
133 W. Lamar Street
Americus, GA 31709
Monday-Saturday, 11 AM - 6 PM
Wolf Creek Vineyard Tasting Room
207 Wolf Creek Drive
Americus, GA 31719
Monday-Friday 11 AM - 5 PM
Saturday 11 AM - 6 PM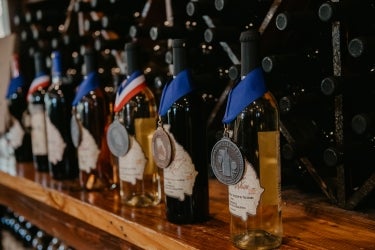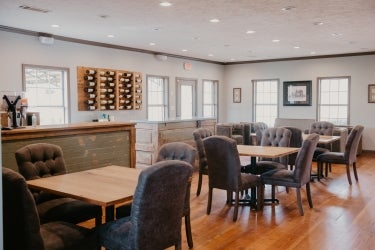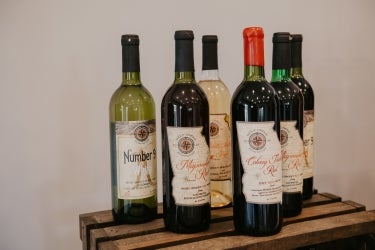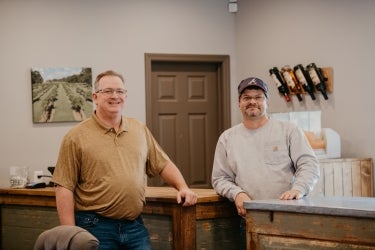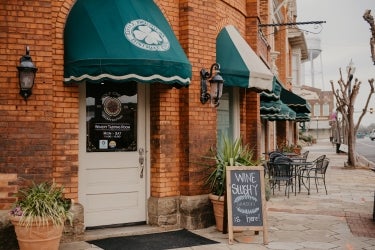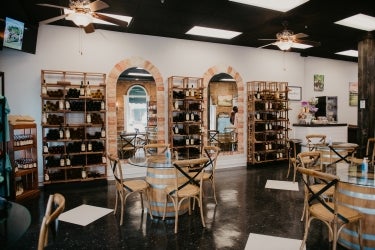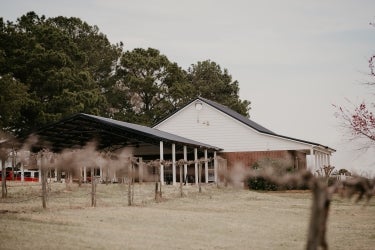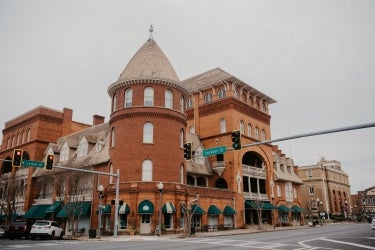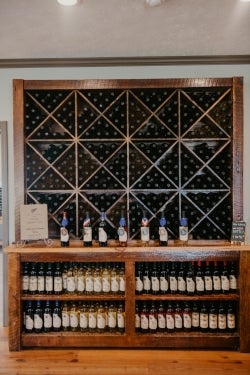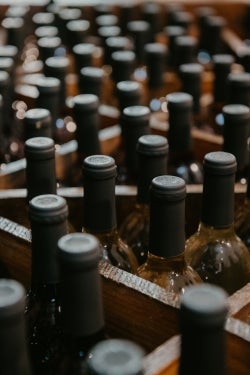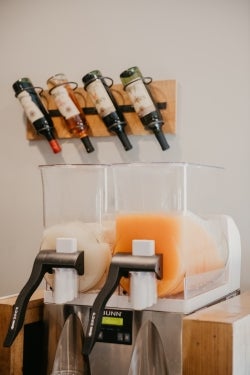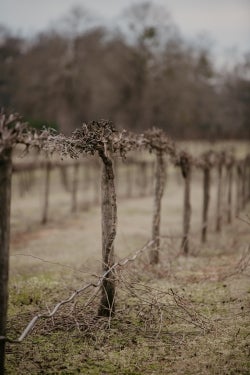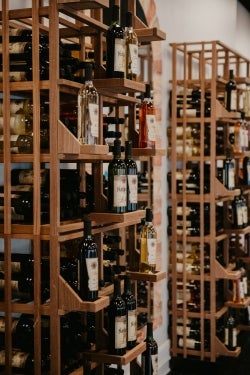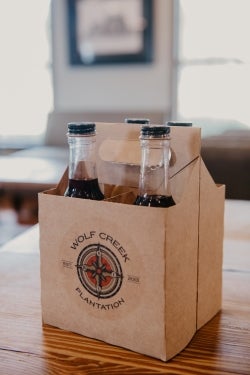 View All Articles