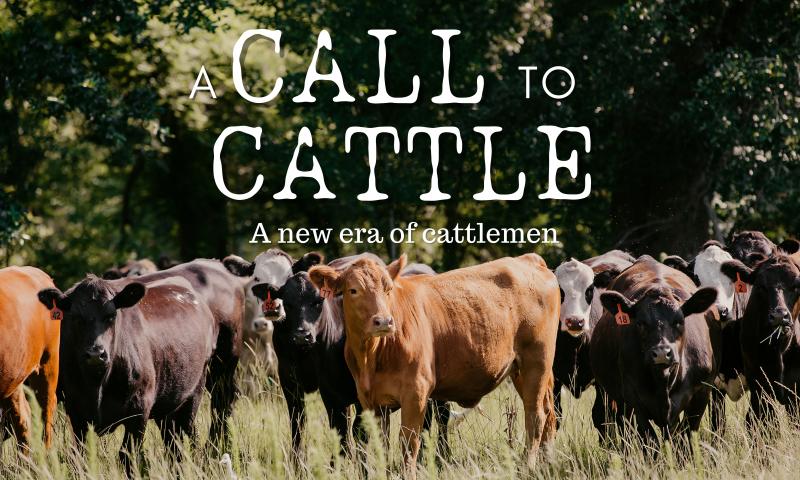 Written by Julie Strauss Bettinger  |  Photography by Anna Kinchen & Shems Hamilton  
Tripp Bridges
Thirty-three-year-old Tripp Bridges admits he didn't listen as closely to the advice given in the beginning stages of what is now Rock Road Cattle Company.
"Early on I was told some things by big cattlemen that I didn't agree with," he says. "Well, they were right. Experience is an expensive school, but fools like me just won't learn any other way."
Bridges and his wife Katie launched their business six years ago. "We bought 45 or 50 Red Angus mama cows." Bridges' full-time job is financial planning, and he says the cattle operation was supposed to be a kind of hobby, a side gig. "But I've got this disease. I can't do anything halfway."
Around the fall of 2018, they sold off the mama cows and went whole hog into the stocker and feeder operations. "I felt like I could do more volume." He now runs about 350 feeder cattle through, three or four times a year. "It has grown into one heck of a side gig."
Bridges has been around farming and his uncle's cows all his life, so it wasn't totally foreign. And his hope is that their two-and a- half-year-old son Lanier, and any future kids, will benefit from their cattle operation by learning the value of how to do things, how the world really works. That's what he learned from his parents, he says, "And it's hard to do that through a financial planning office."
Cannon Moseley
Thirty-nine-year-old Cannon Moseley was introduced to the world of cattle early on through his grandfather, who owned a stockyard. He recalls an ag teacher, Ms. Mary Ellen Hicks, encouraging him as well. After graduating from Abraham Baldwin Agriculture College in 2006, he bought 30 head.
Two years later, he and his father-in law started buying cows together and got up to 700 head. "And I was also farming peanuts and cotton. I had to cut back on something, so I cut back on row cropping." He now has 450 to 500 mama cows as well as 250 to 300 acres of peanuts, 50 acres of silage and 200 acres of summertime grazing.
Along the way, Moseley has continued to seek out those in the business in all aspects of the operation. At one point, he connected with fellow cattleman and Southwest Georgia Farm Credit Chief Lending Officer Tarrell Bennett for financing advice and more. "I was young and the banks just kind of limit a young person to grow," he says. "Tarrell restructured a couple of things for me."
Moseley's Hentown Farms has since grown into a full-fledged family business as his wife Ali, an accountant, takes care of the books. "And I've got my nine-year-old son Gatlin sitting in the truck with me right now." Moseley says his son is a pretty good tractor driver and equipment man. "He wants to be a boss man." Meanwhile, their five-year old daughter, Ruby, is smitten with the baby calves and has decided she'll be a barrel racer when she grows up. "She's a cowgirl," he says.
Hugh Dollar
"Every now and then I have a calf that its mother can't or won't feed. I'll bring the calf home for my new wife (Allison) to bottle feed. I guess she is part of
the operation now, too. It's easy to get attached to certain cows when you hand raise them."
Dollar is the fourth generation in his family's agriculture business, but the first generation in cattle. The 34-year old says from a young age he was passionate about farming. "When I was in college, I used to call Dad and ask for updates on the farm. That was the only way I would stay in college." After finishing his associate degree from Abraham Baldwin Agricultural College in Tifton, he went to work for Dollar Farm Products as well as Dollar Family Farms, which was mostly row crops.
"I went into my Dad's office one day and he and Tarrell (Bennett) were talking. Dad said, 'Sit down,' and told me, 'I want you to get into the cow business.' I said, 'You never wanted to do anything with cows.' And he said, 'You're right. I don't want to. I want you to.'"
Shortly after that meeting, Hugh Dollar met with Chief Lending Officer Tarrell Bennett, filled out the paperwork, "and in one month, I had 200 head." In discussing those early days, Hugh says "If I could offer any advice, it would be to consider your long term goals first, listen to your seasoned cattlemen, start small, always source your cattle from a reputable seller, and diversify your cattle operation. Don't just choose a cow/calf operation over stocker operation. Blend the two together to help cash flow."
Dollar specializes in registered Angus. "I do stockers and cows on gain," he says. "I run around 150 head in the summer and get up to 1,200 to 1,500 in winter." He also farms 4,000 acres for Dollar Family Farms.
He loves all aspects of farming, but Dollar says he especially likes cattle. "Row crops seem easy," he says. "Each day with cattle is a new day. Always prepare to receive a call that the cows are out and a fence needs mending." Those types of challenges are somehow attractive. "I never thought I would enjoy it as much as I do. It is different, it feels more like mine—something I can hang my own hat on."
Zach McLendon
No matter how you get into it—family or otherwise—it seems you're never alone in the herd. There's a community of cattlemen willing to assist.
When Zach McLendon was growing up, he told anyone who would listen, "One day I'm gonna have me a herd of cows." Neither of his parents were in agriculture, but he spent every spare moment at his grandparents' farm. "Starting around 11 or 12 years old, when school let out for the summer, I'd pack up and stay there. Every now and then, I'd see Mom and Dad on weekends. Spring break, I didn't go to the beach, I went down to the farm."
After graduating from Abraham Baldwin Agricultural College with a degree in Diversified Agriculture, McLendon continued to talk about his dream. He worked for Nutrient Ag Solutions, then AgPro, then went back to Nutrient Ag Solutions. "The best thing about it, I always knew I'd get back home. I knew it would take time." It took eight years.
The thirty-year-old went into business with his grandfather. "I kept aggravating him enough and he said, 'I don't see you giving up at all.' And I said, 'No sir.'" Upon receiving blessings from his grandfather, McLendon launched his cattle operation in August of 2020. McLendon and his wife, Janalyn have a five-year-old daughter, Faylee Jane. He named the business "FJ Cattle" after her. "She's right in the mix with all of them. She's kind of the boss lady."
McLendon now has about 25 mama cows and 25 stockers and says he continues to learn from his fellow cattlemen. "I call one guy with an issue I'm having, and he'll give me an answer. Another will give me a completely different one. I'll hear 10 different ways of how to solve a problem. You just have to see which one works for you. If it doesn't, next time you try something different." McLendon has a full-time job in sales for DFP Ag Services and runs cattle after hours, but says, "I don't regret any of it, I've learned something in all of it.
Max Lewis
Third generation cattleman Max Lewis says he's also found that advice in the business can come from people like family members and Southwest Georgia Farm Credit Relationship Manager, Dean Daniels.
"It doesn't matter if they have 10 cows or 1,000—it seems like there's always something new that nobody's ever seen," Lewis says. "It never seems to happen the same way twice."
Thirty-one-year-old Lewis has a partnership with his father that includes a herd of about 150 mama cows on a combined 500 acres, with four poultry houses, a litter spreading side business and 120 acres of hay. "My wife Paula is in the business," he says. "She has to keep me going." Their son Max Lewis IV is five years old and their daughter, Willa, is three. "The kids think it's all fun now, they're ready to go."
Lewis says for those considering cattle, it's always best to ask a few people who have been there. "I believe most of the ag industry wants to see others succeed, whether livestock or row crops." Everybody wants to see their neighbor do well, he says. "You want your stuff to look the best, but it doesn't hurt if your neighbor's looks just as good."
-------------------------------------------------------------------
Wisdom from the Pasture
Tarrell Bennett, SWGA Farm Credit Chief Lending Officer and lifelong cattleman
"First of all, you have got to like cattle to be successful with cattle. If you don't enjoy them, don't do it. I would say if you want to do it, and you feel like you've got a passion for being in the cattle business, talk to somebody that you respect. It needs to be a cattle producer, someone who is older, a more mature person that you respect. And listen to what they have to say. Also speak to a loan officer who understands the cattle business."
Max Lewis, lifelong cattleman, Max Lewis Farms
"It's important to make a plan and have goals. Most of the time after you've made that plan, you can throw it away. By lunch, that's changed, or you've come up with a better plan. It takes flexibility."
Cannon Moseley, lifelong cattleman, Hentown Farms, since 2006
"If you want to be in the cow business, it's an 'all the time' job. You're never gonna clock out. It could be two in morning, and the cows got out. Or calves being born. It's all the time. Also, you've got to keep your cows full. It takes a lot to fill a cow up. Once their belly gets empty, it takes a day or two to fill it back up."
Tripp Bridges, Rock Road Cattle Company and Senior Partner, Capital City Strategic Wealth
"You make or lose money at the purchase, not when you sell them. If you pay too much for a cow, it will take you a lot longer to get your money back. Also, make sure you have a plan. It's way too much work to be a hobby and if you don't have a plan, it's a hobby."
Hugh Dollar, Dollar Cattle Company, since 2013
"Pay attention to that last cow. That one that stands in the back, holding her head up and watching you—that's the one you need to worry about. Take her to the sale barn. Your bones will thank me."
Zach McLendon, FJ Cattle, since 2020
"Never expect to get more out of anything than what you put into it."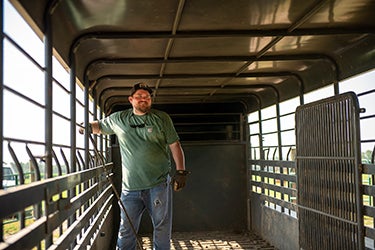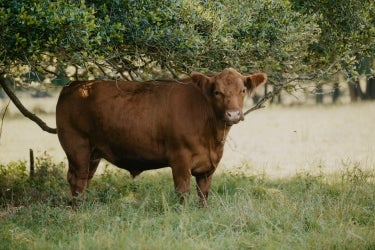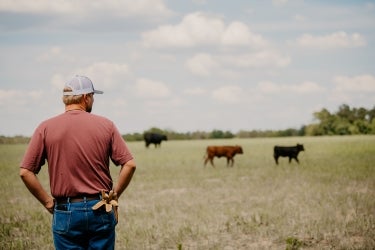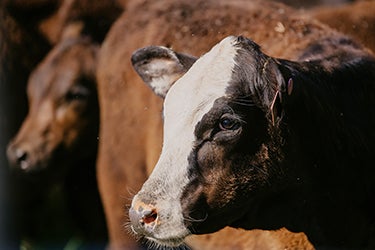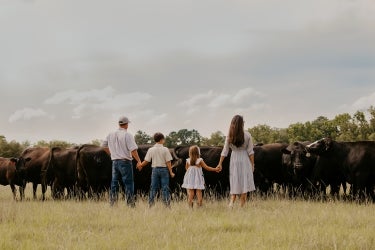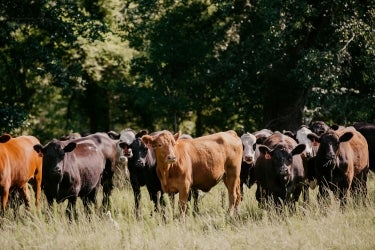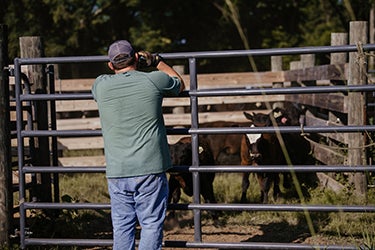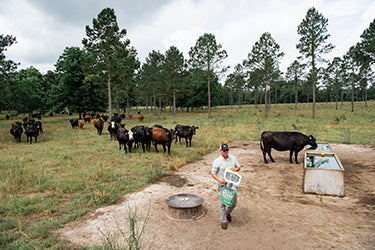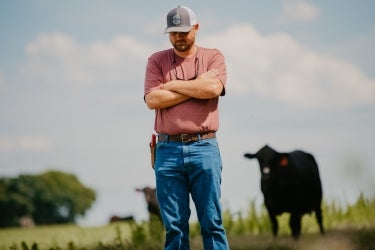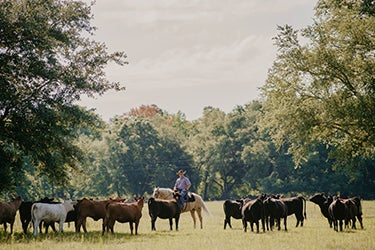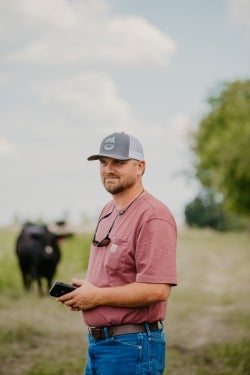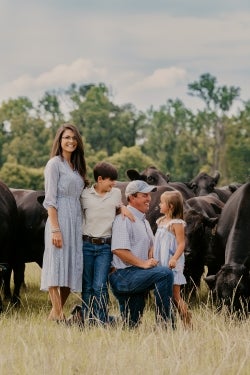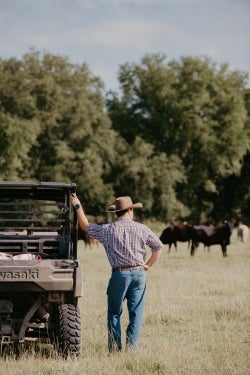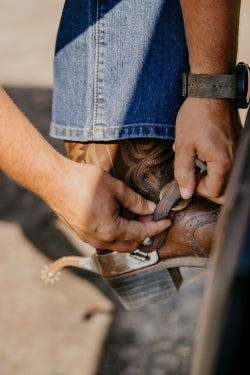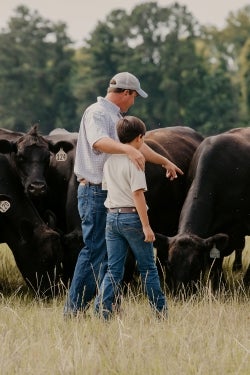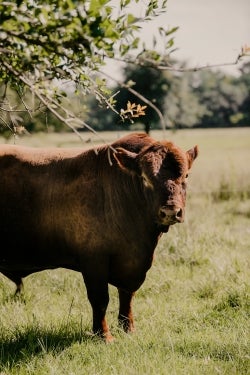 View All Articles