Brian Roberts Promoted to Relationship Manager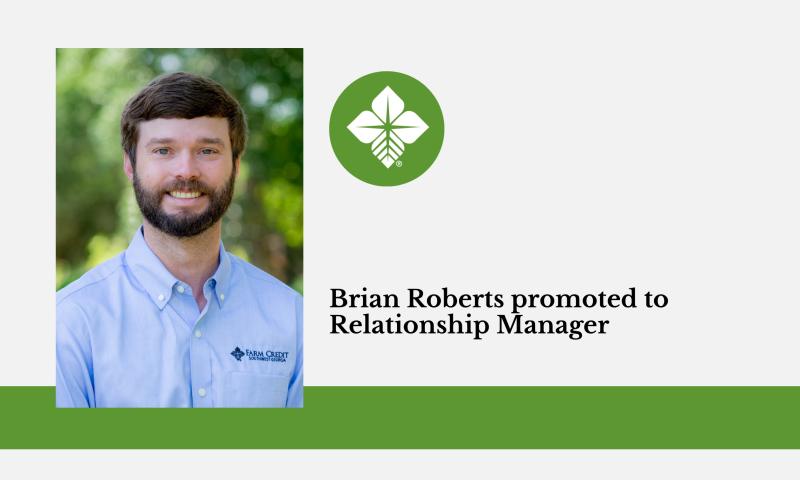 Brian Roberts, who resides in Weston, joined Farm Credit's Dawson branch in April 2023. The Association is proud to announce he has been promoted to Relationship Manager. 
Brian recently graduated from Georgia Southwestern State University with a master's in business administration and will bring his firsthand agricultural experience to his new role to help the association serve its customers throughout the lending process.
"Brian spent his childhood around agriculture and working on the farm, so he understands the challenges farmers and landowners face," said Tarrell Bennet, Chief Lending Officer at Southwest Georgia Farm Credit. "And, with his understanding of the financial needs of farmers and agribusinesses, we have no doubt that Brian will add value with each relationship he develops."
Headquartered in Bainbridge, Georgia, Southwest Georgia Farm Credit supports farmers, farm businesses, and rural property owners, providing safe, sound, dependable financing.  The Association is part of the Farm Credit System, a nationwide network of agricultural and rural lending institutions cooperatively owned by their borrowers.  Farm Credit helps maintain and improve the quality of life in rural America and on the farm, through its constant commitment to competitive lending and expert financial services. 
View All Articles